ISTANBUL (AA): Armenian Turkish conceptual artist Sarkis Zabunyan's personal exhibition "Endless" ("Sonsuz") awaits Istanbulities in Arter art gallery.
Melih Fereli, the founding director of Arter, stated during the preview that a selection of Sarkis' works from Arter's collections archive will be exhibited.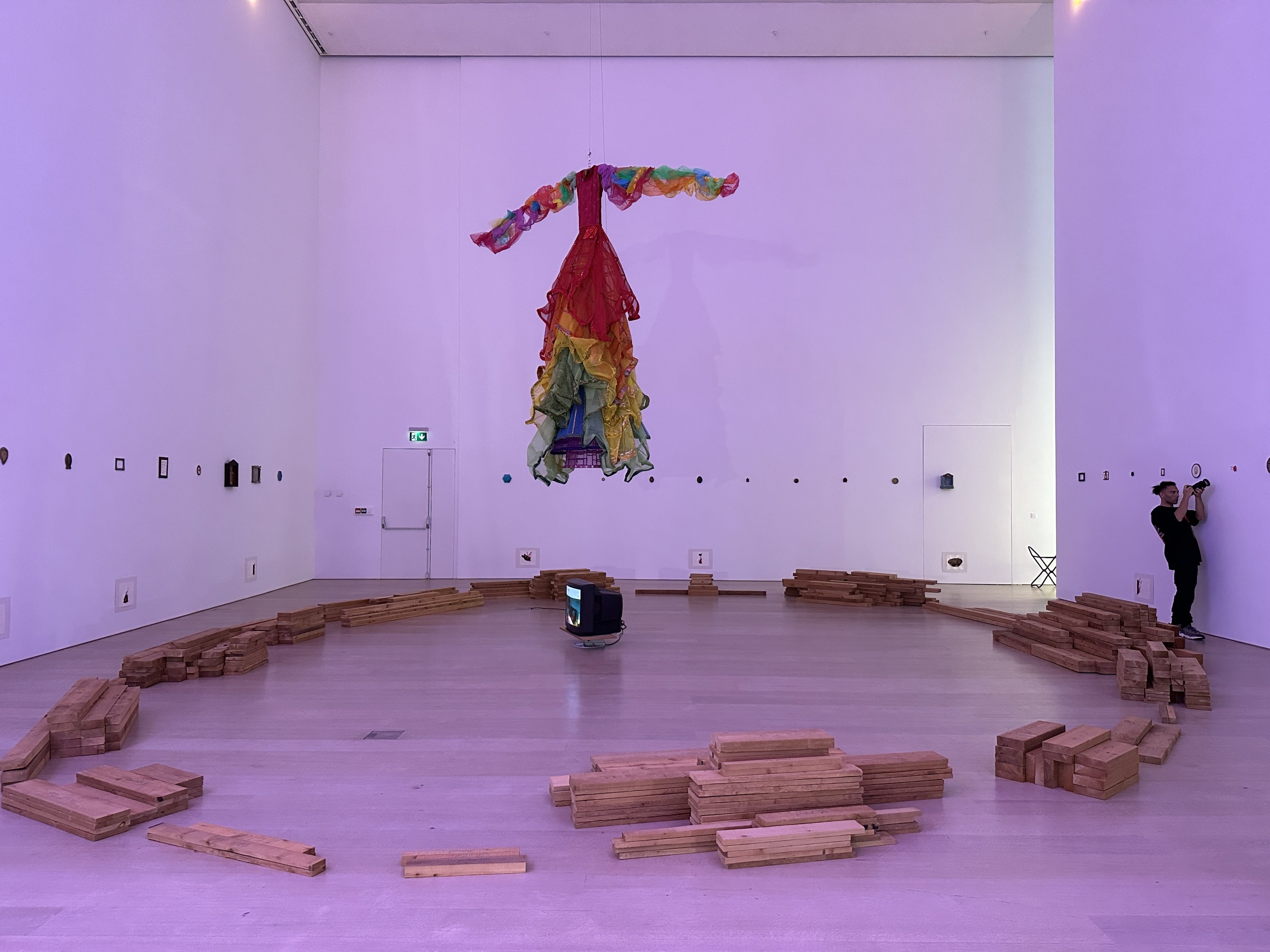 "'Endless' consists of a selection that starts with works dating back to the 1980s and includes neon and mirrors that Sarkis donated to the Arter Collection, as well as his installation named 'Respiro' that he created for the Turkish Pavilion at the Venice Biennale in 2015."
Emre Baykal, who curated the exhibition, stated that Sarkis has always taught him something new. He said: "In every conversation and every exhibition we worked together, Sarkis continues to surprise and fascinate not only me but also all the teams he works with."
Baykal pointed out that Sarkis reinterpreted his works exhibited in the show with memories of different times and places. "Sarkis transforms 'Endless' into a multi-voiced performance by combining elements such as light, color and music that play a leading role in his practice," he added.
Sarkis has exhibited his work in some of the world's most prestigious art events, including the Venice Biennale, Documenta and the Paris Biennale.
He has created large-scale installations for public spaces around the world, including the Centre Georges Pompidou in Paris, the Istanbul Museum of Modern Art, and the National Museum of Contemporary Art in Seoul.