Monitoring Desk
With performances by Bruce Springsteen and Lady Gaga, Joe Biden's inauguration was a star-studded event. These are some of the big names that took part.
Lady Gaga
This year, there were no crowds flocking the Washington mall, due to the deadly course of the pandemic and safety concerns after a violent insurrection at the US Capitol in early January. Biden was nonetheless sworn in in person with a scaled-down ceremony. Pop icon Lady Gaga sang the national anthem.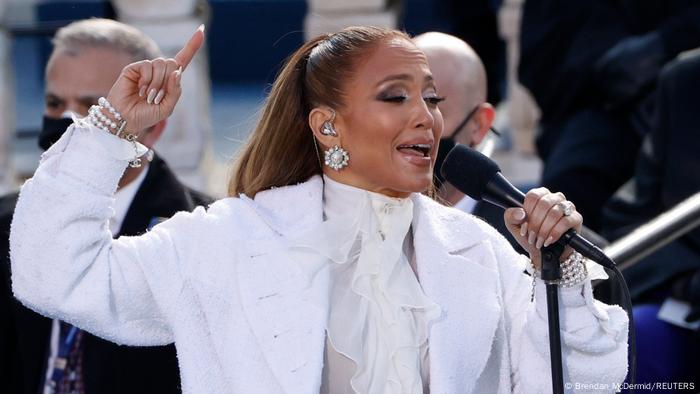 Jennifer Lopez
J.Lo also performed at the swearing-in ceremony, singing "This Land is Your Land." The Latina singer has been open about her support for Democrats, tweeting a picture of herself with an "I voted" sticker on election day and tagging Joe Biden's team.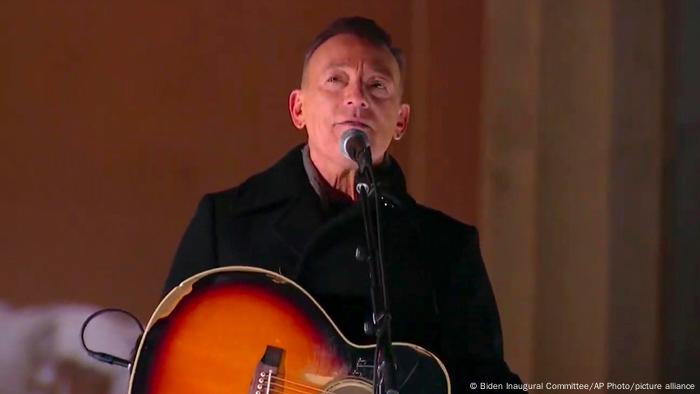 Bruce Springsteen
Joe Biden became 46th president of the US on January 20, with the event marked by a major TV broadcast called "Celebrating America." It featured performances by musicians, including Bruce Springsteen, alongside tributes to ordinary citizens. Springsteen, whose hit "Born in the USA" is somewhat of its own national anthem, has performed frequently for Democratic nominees in the past.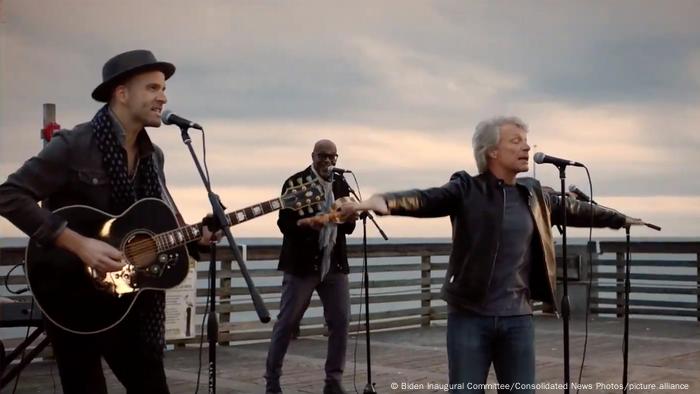 Jon Bon Jovi
Another rock star who rang in the new president and VP was singer-songwriter Jon Bon Jovi. He, as well as Springsteen and many others appearing at the 2021 event, has been openly critical of Donald Trump. President Trump was incredibly unpopular in Hollywood; top stars refused to perform at his inauguration event and some artists sued him for using their music at his campaign rallies.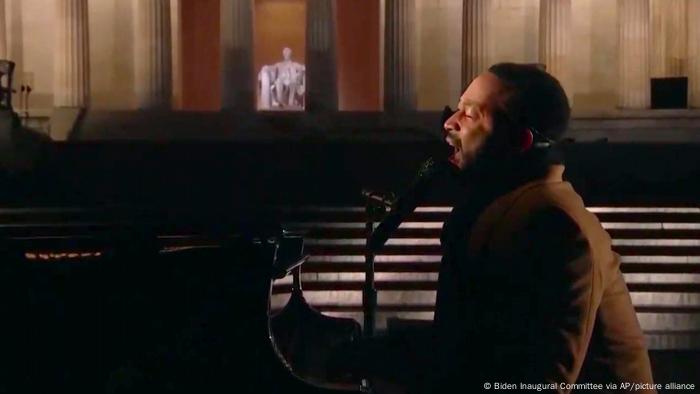 John Legend
The primetime TV event celebrating the inauguration offered a wide range of musical performances from heavy hitting stars, including singer-songwriter John Legend, who previously publicized his support for the Democratic candidates by appearing at a rally for Kamala Harris in November 2020. Also on the bill were pop singers Justin Timberlake and Demi Lovato.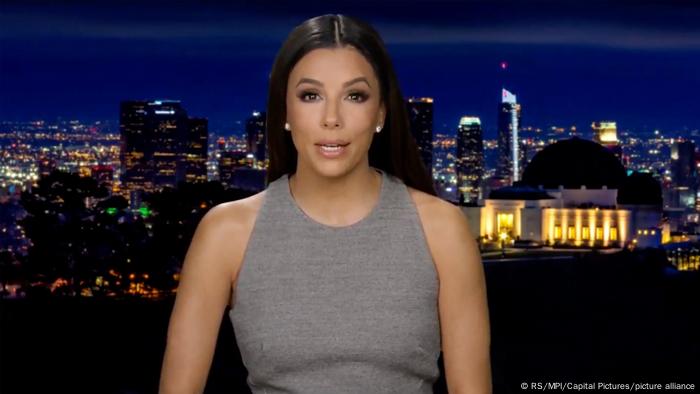 Eva Longoria
Also participating in the inauguration special were actresses Kerry Washington and Eva Longoria. Longoria, who gained fame for her role in the TV show "Desperate Housewives," is also no stranger to appearing at Democratic events and hitting the campaign trail. She campaigned for Biden and Harris in Florida and also served as host of the Democratic National Committee in August 2020.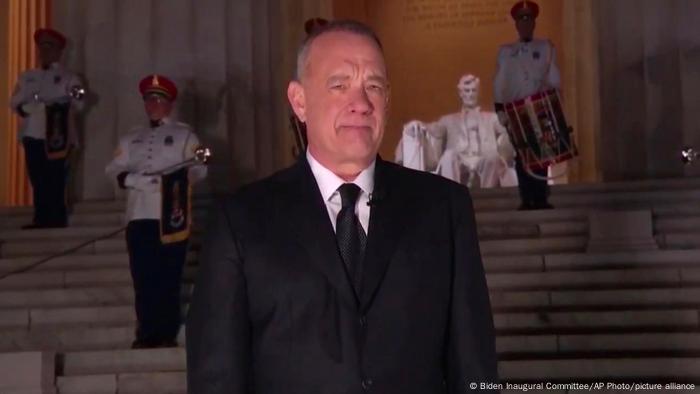 Tom Hanks
The veteran actor hosted the 90-minute made-for-TV event that honored everyday heroes and US citizens, including a UPS driver, a kindergarten teacher, and Sandra Lindsay, the first American to receive the COVID-19 vaccine when it was approved for use in the US.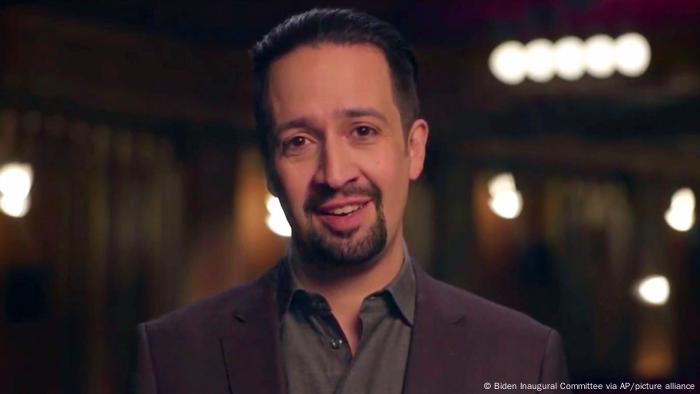 Lin-Manuel Miranda
The event included non-musical performances. Lin-Manuel Miranda, who wrote and starred in the Broadway hit "Hamilton" that retells the early years of the US and founding father Alexander Hamilton, recited "The Cure at Troy" by Seaumus Heaney. Other appearances included former NBA star Kareem Abdul-Jabbar.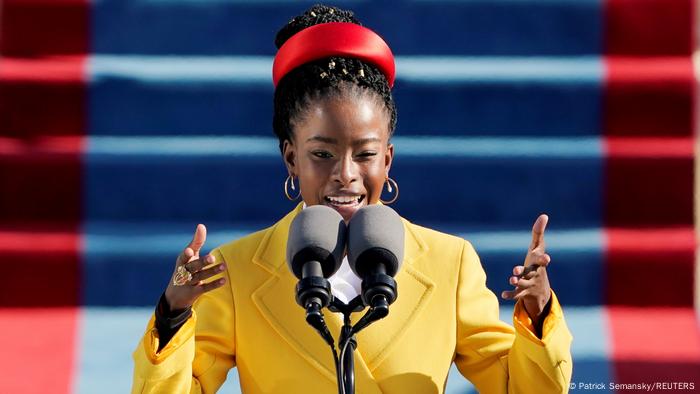 Amanda Gorman
This year's Inaugural Poem came from America's first-ever National Youth Poet Laureate. Los Angeles-born Amanda Gorman, 22, read the powerful, emotional, self-penned "The Hill we Climb" that begins with the line "When day comes, we ask ourselves where can we find light in this never-ending shade?"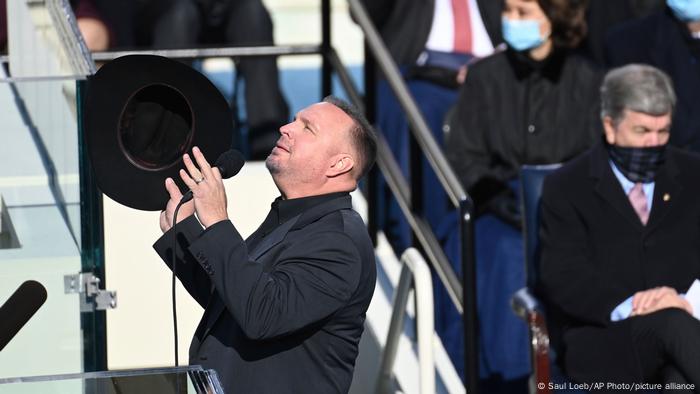 Garth Brooks
Ahead of his performance at the swearing-in ceremony, the country singer told the press he "might be the only Republican at this place." The chart-topping performer said his appearance was not a political statement, but rather he simply wanted to bring "loving unity" to the country. He also played at Barack Obama's inauguration in 2009 but declined Trump's invitation due to scheduling conflicts.
Courtesy: DW