BEIRUT (AP) : After three years, Lebanon's Sursock Museum has reopened to the public, marking a significant milestone. The museum, tragically affected by the devastating explosion in Beirut's port caused by mishandled chemicals, saw the loss of numerous cherished paintings and collections. Nonetheless, its revival brought hope and renewed appreciation for art and cultural heritage.
The reopening Friday night offered Beirut residents a rare bright spot in a country reeling from a crippling economic crisis that has left around three-quarters of Lebanon's population of 6 million in poverty.
Originally built as a private villa in 1912 on a hilltop overlooking the city's Achrafieh neighborhood, the opulent residence integrated Venetian and Ottoman styles. Its owner, famed Lebanese art collector Nicolas Ibrahim Sursock, bequeathed his beloved home to his people, to be turned into a contemporary art museum upon his death in 1952.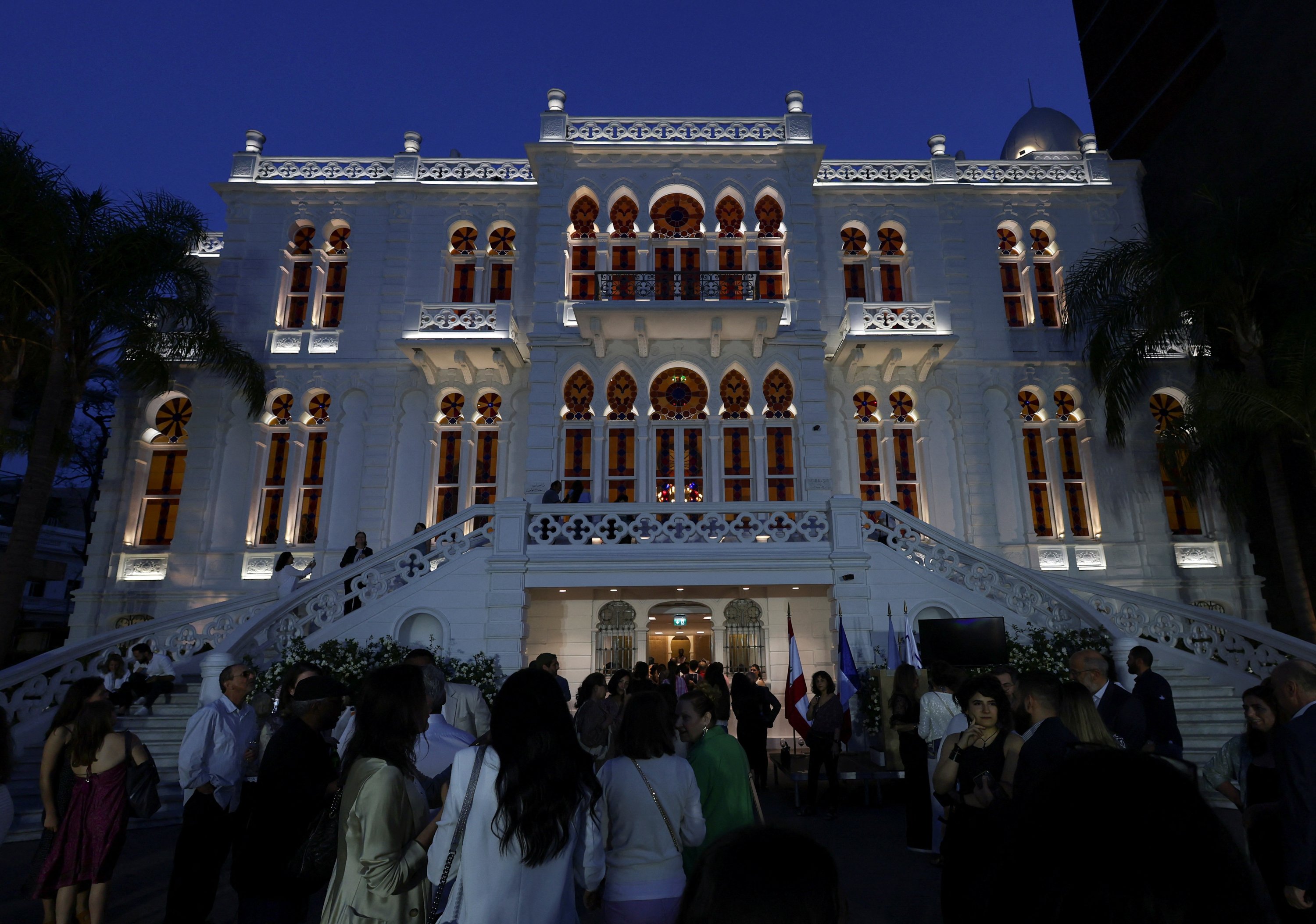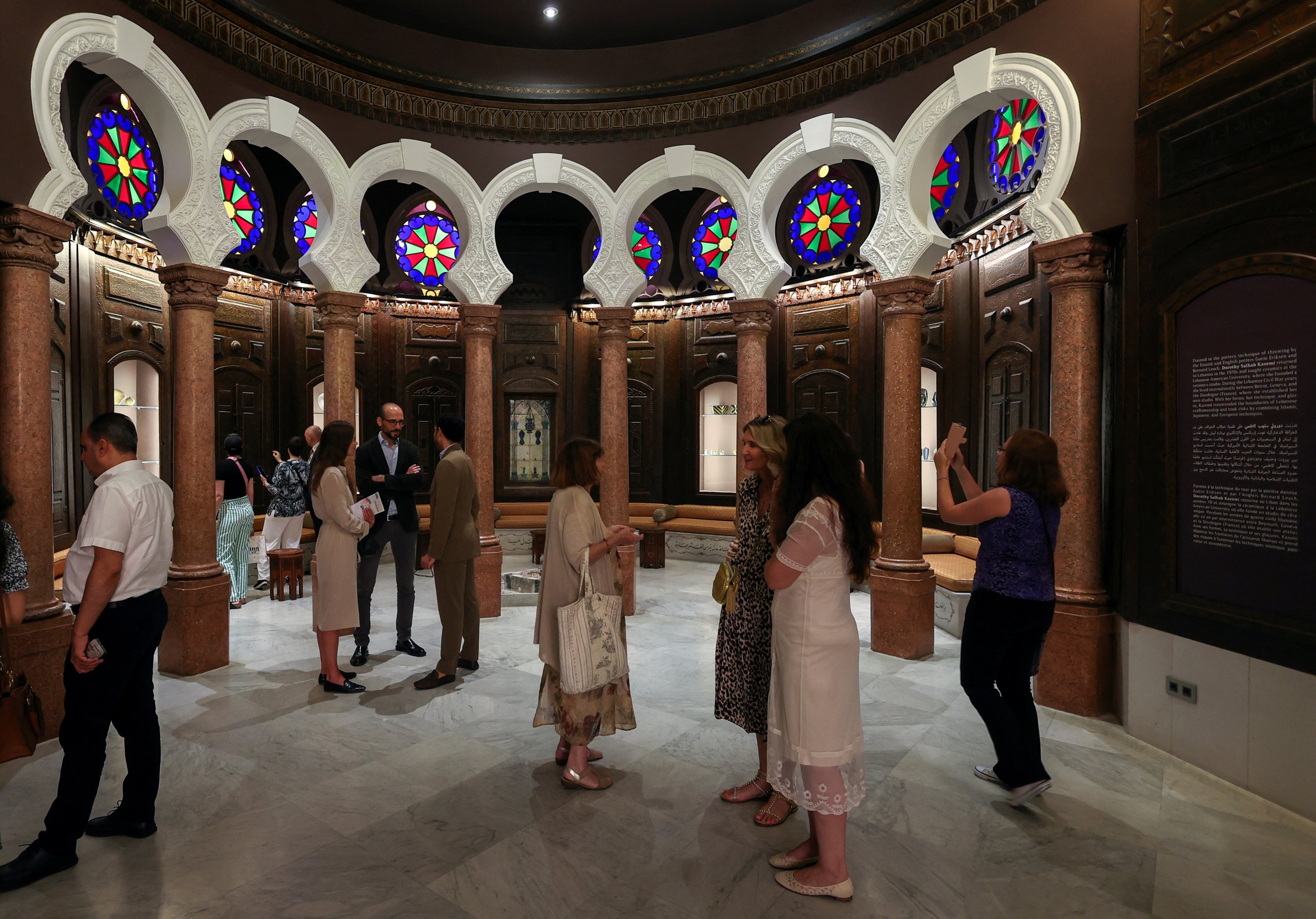 The museum housed Lebanese art from the late 1800s, including the work of distinguished painter Georges Corm and Fouad Debbas' library of 30,000 photographs – one of the largest private photo collections. The photos are from across the Levant, a region encompassing countries along the eastern Mediterranean, from Türkiye to Egypt, from 1830 until the 1960s. In 2008, a seven-year project renovated and expanded the museum, relaunching it in 2015.
But the Aug. 4, 2020, blast in Beirut's port – only about 800 meters (875 yards) away – hit the museum fully front on. Its stained glass windows were shattered, doors were blown out, and almost half the artwork on display was damaged. The explosion ripped through much of Beirut, killing over 200 people and injuring over 6,000.
The destruction was unprecedented, said museum director Karina El Helou, a level unseen even during Lebanon's 1975-1990 civil war. Seventy percent of the building was severely damaged, as were 66 of the 132 art pieces on display, she said. Glass shards tore through Dutch artist Kees Von Dongen's portrait of Nicolas Sursock.
Two months after the explosion, then-museum director Zeina Arida launched a fundraising campaign, estimating the damages to be around $3 million. The museum eventually raised over $2 million to restore the building and the artwork with support from Italy, France, UNESCO, and various private organizations.
The restoration was long and painstaking work. Sursock's portrait was taken to Paris, along with two other art pieces, and restored there. Experts from Lebanon and abroad flocked to the museum to piece together damaged terracotta sculptures and fix tears and scratches that had marred the paintings. Dust and debris from the explosion were carefully removed to bring back the splendor of many items.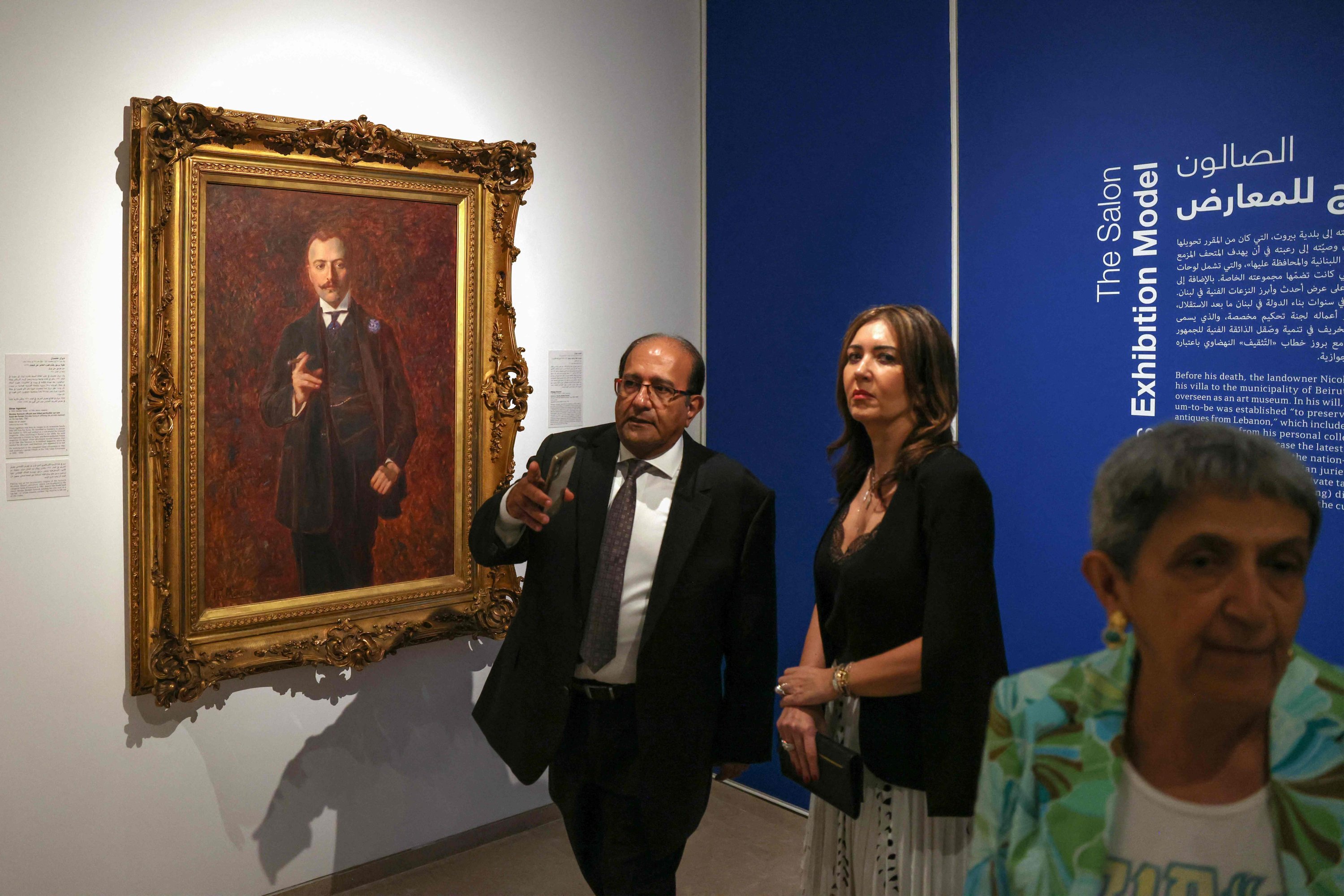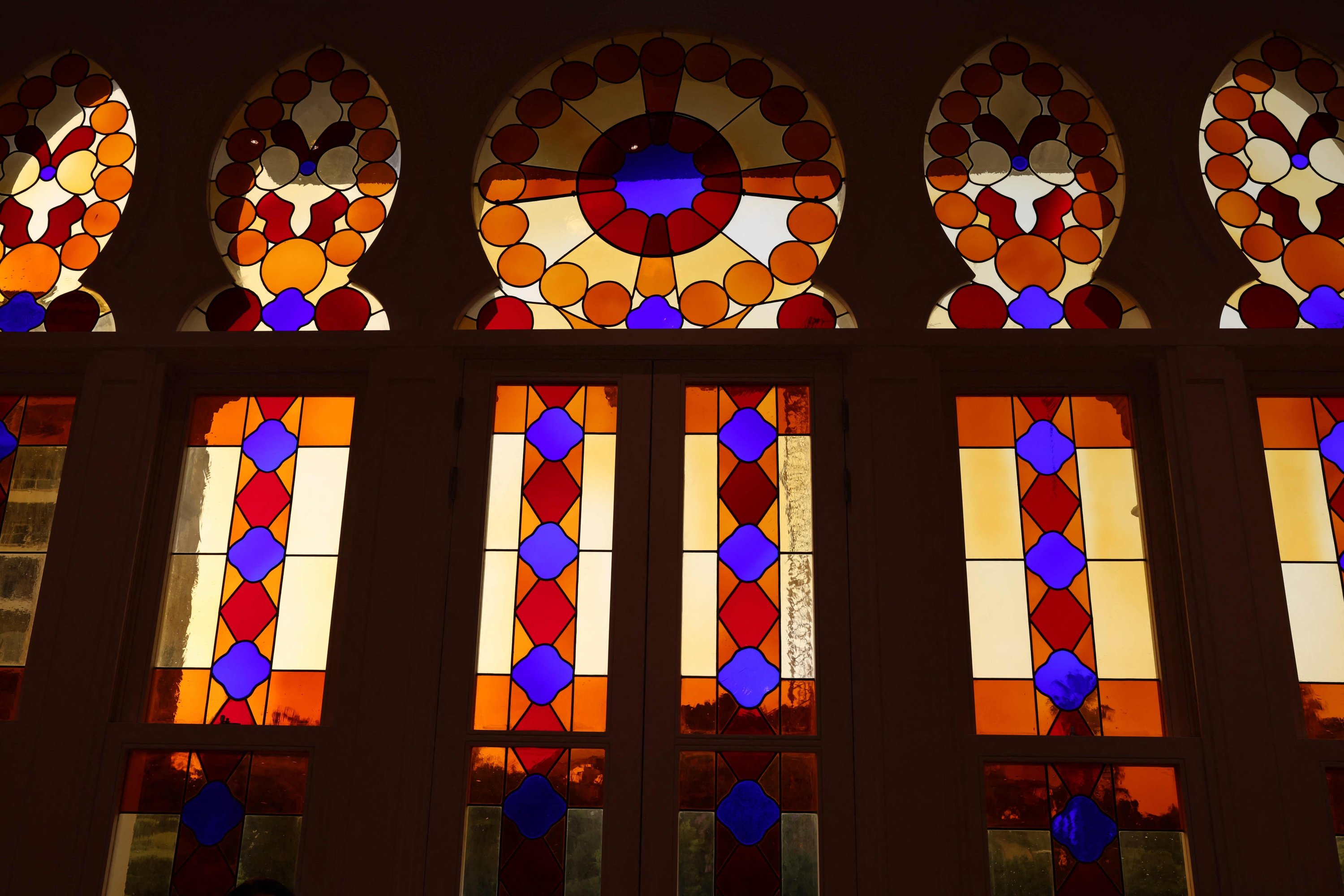 "White powder from the blast that we saw everywhere in Beirut even reached our storage room four stories underground," El Helou said. She hopes the reopening will boost the morale of many Lebanese amid the country's economic meltdown – and offer a "safe space" for free expression.
Art is now more important than ever, she added. "In the face of darkness, (artists) fought through art and culture," she said.
Dozens gathered in Sursock's large, tree-lined courtyard on Friday evening, serenaded by a choir and a band performing on the entrance stairs for the reopening. The museum, looking almost exactly as it did before the blast, drew sighs of appreciation. Others remembered how much Beirut has withered since then and how scores of artists have left the country.
"I now hope all the friends of the Sursock who may have left Lebanon in recent years at least come back to visit us," the museum's Chairperson Tarek Mitri, told The Associated Press (AP) as he greeted guests.
The Sursock Museum was not the only art space damaged in the port explosion and restored in the years since.
Marfa Projects, a gallery close to one of the port's entrances, was eventually rebuilt and reopened. Others, like the Saifi Urban Gardens, a family-run hostel that over the years has become a vibrant cultural hub with art studios and exhibition space, were destroyed and closed for good.
Without financial support, many heritage buildings, including Ottoman-era houses built in the 19th century and damaged in the blast, could ultimately be sold to developers. Unfortunately, Lebanon's cash-strapped government has been unable to fund major restoration projects.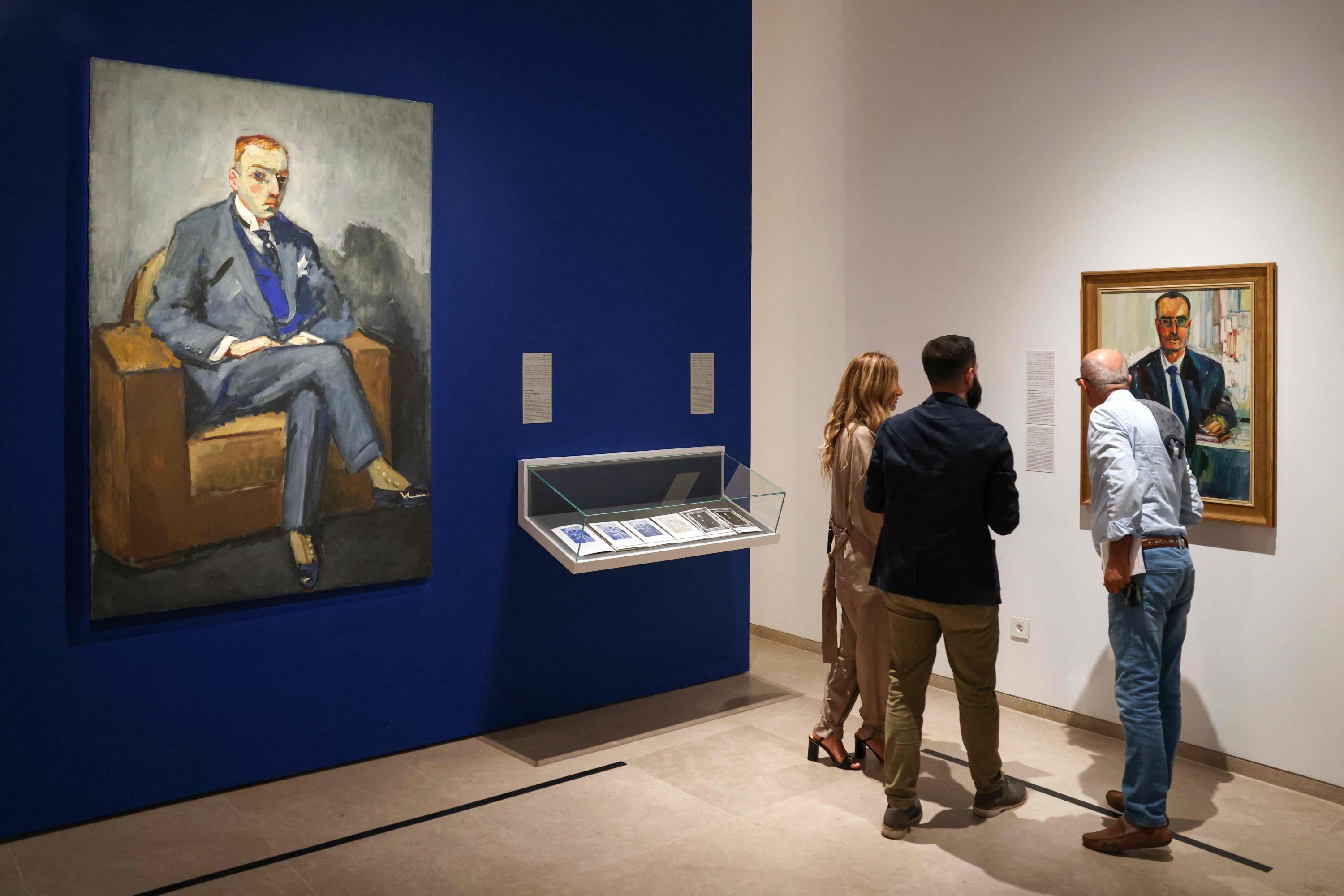 Mona Fawaz, professor of urban studies and planning at the American University of Beirut, said the Sursock Museum's ability to raise funds through its networks and management is a valuable lesson for others.
"I think it's good to think of it as potentially one of our rare success stories," Fawaz said.
At Friday's reopening, visitors could view five new exhibitions of both classical and modern art – a testament to Lebanon's artistic and cultural history and the perseverance of its people despite the country's troubled past.