Dilara Aslan Özer
ANKARA: A young artist opened an out-of-the-ordinary art exhibition in the capital Ankara over the weekend, focusing on the concept of space in modern life and its challenges.
The exhibition "Welcome Inside My Head" is being held at the gallery Platform A and will welcome art lovers until June 3.
Entering the gallery, it is not possible to unsee the number of houses and cities depicted in the several artworks. Yet, at the same time, chaos and confusion are felt. While portraying noises and the complexity of cities on canvas, the artist has also prepared interactive activities for visitors. For example, tiny ceramic houses can be weighed on an old-school scale. One of the artworks is several meters long and stretches throughout the middle of the gallery. Scissors next to it indicate that buyers of the artwork have to cautiously cut their part of the piece of art themselves, giving it a personal touch.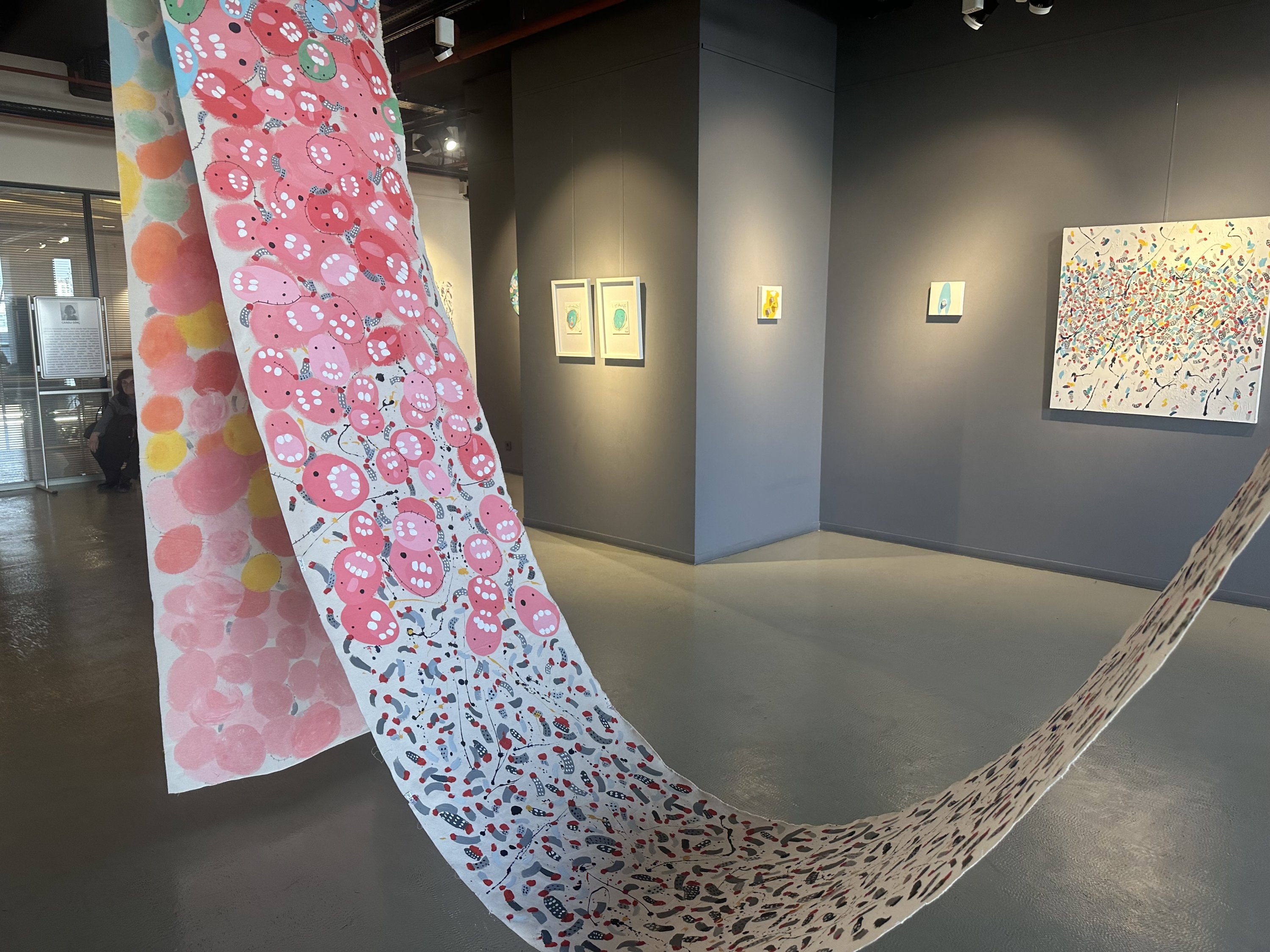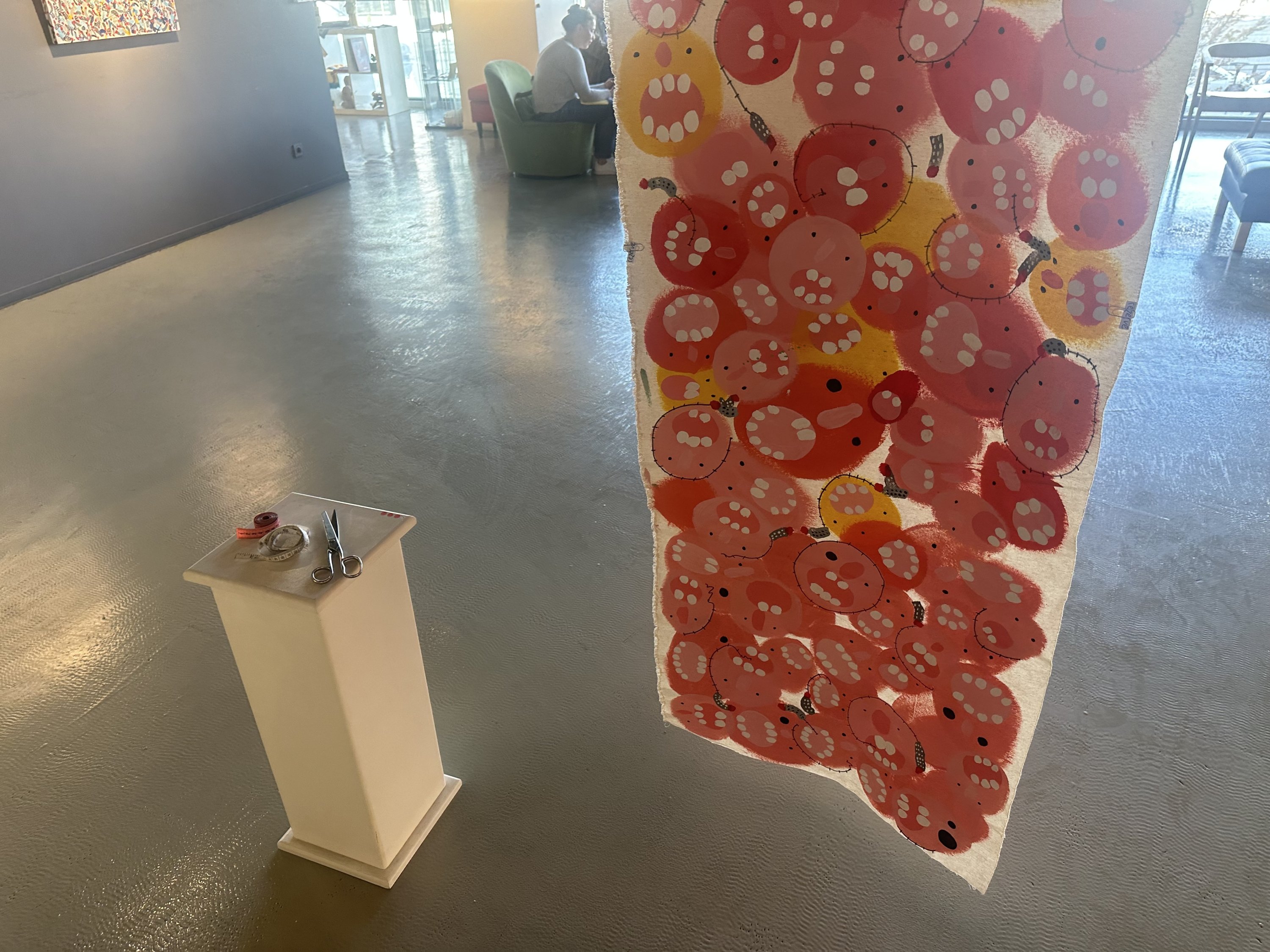 Artist Cansu Dinç told Daily Sabah that her focus on space comes from studying architecture before departing as an illustrator. "I continue to do architecture, however, with the practice of art. Not with the classic definition of it."
"This exhibition portrays that we cannot find a space even in our own space due to a shrinking circle. Our entire space is ours. Space does not only mean four walls, but it starts with ourselves and expands," Dinç said, indicating that she tried to display the perspective in which she started with the voices in her head and broadened the circle toward the universe.
"I want that the audience feels the same circle in their head. Therefore, I provided some installments that are changing and transforming for the visitor to get their own experience," Dinç elaborated.
Speaking on the artworks depicting many faces in a tangled style, Dinç explained that it reflects the modern world and that people get too many stimuli nowadays. "Beyond space, we are confronted with too many voices. These pile up inside of us, inside our head."
Initially, "home" meant the earth's center – not geographically but ontologically, according to Dinç. "We change spaces, either voluntarily or forcefully. The center of the earth is moving," Dinç continued, touching upon the phenomenon of migration and the problem of a sense of belonging and placelessness that come with it.
Courtesy: Dailysabah