TOKYO (Reuters) : Underneath Japan's tallest skyscraper, a basement maze is being transformed into a museum, marking the cultural centerpiece of Tokyo's ambitious new project. Construction teams and digital artists are working in tandem, racing against time to bring this visionary museum to life.
teamLab, an international collective of artists, set a Guinness World Record by attracting more than 2 million visitors in 2019 to their Borderless museum on the Odaiba island in Tokyo Bay. The name refers to digital art pieces that blend into each other and encourage guests to wander at their own pace.
The attraction closed last year ahead of the redevelopment of the site by Mori Building, one of Japan's leading developers. It is due to reopen in February in Mori's new Azabudai Hills complex in central Tokyo.
"To be able to create this kind of large space in which we can exhibit is what's really important to us," teamLab founder Toshiyuki Inoko said in an interview on Friday.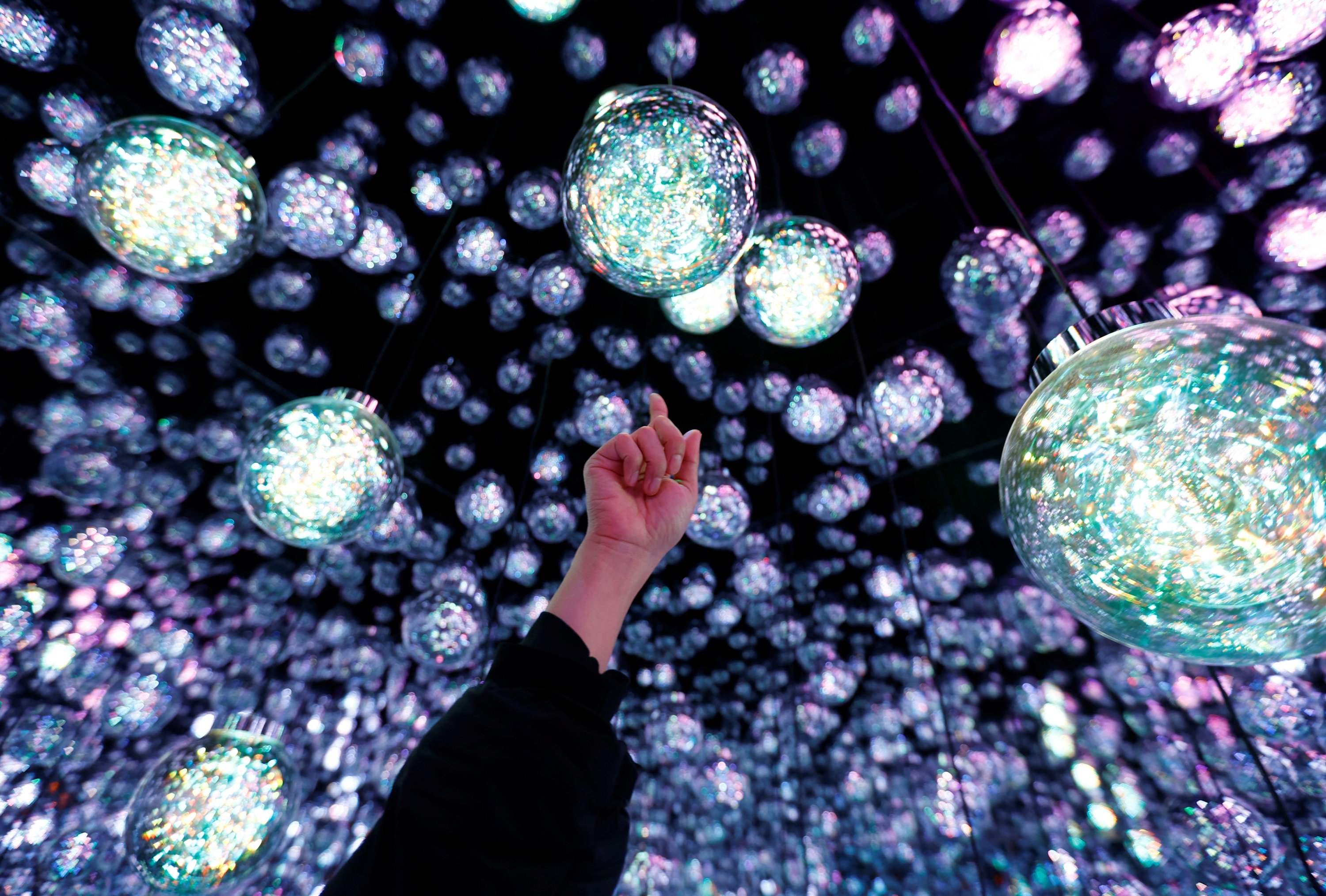 The relocation is part of Mori's strategy of placing cultural attractions in integrated business and residential projects. The 330-meter (1,082 feet) Mori JP Tower is due to open next week, with adjacent shopping arcades, residential towers, medical facilities and a school in various states of construction.
Several pieces of the new Borderless facility are nearing completion, including "Flowers and People," a continuous computer projection of blooming and scattering petals, and "Bubble Universe," a mirrored room of twinkling bulbs that appear to extend into infinity.
teamLab has developed a global reputation for its experimental and interactive set pieces that meld images and senses. Previous projects in Tokyo featured digital art mixed with a sauna experience and a laser light show enhanced performance of Giacomo Puccini's opera "Turandot."
"We as a team want to create something that makes people feel that the continuity itself is something beautiful," Inoko said.