No matter how often you return, you'll always see Lisbon afresh. The Portuguese capital twinkles with exciting new openings – from boutique hotels and restaurants to roof terraces and bars, all with a pinch of historic soul and the wrappings of 21st-century cool. This is a place you sense, not see. Imagining that the medieval Castelo de São Jorge and the stately riverfront Praça do Comércio don't exist for a moment will open your eyes to its real wonder.
These streets are full of poetry, with light bouncing off the piercing blue Tagus River and azulejo tiles, intricately cobbled calçadas and creamy white Manueline facades carved during the age of great explorers. Go beyond the tourist trail and you'll soon find neighbourhoods full of life and laughter, fado and street art. It's in the back alleys, where that unexpected cafe, leafy plaza or sunset miradouro (viewpoint) awaits, that you'll fall hard Lisbon.
Best time to visit Lisbon
Summers are crowded and hot, with temperatures shooting well above 30C, and Lisbon really has its party groove on now, with headliners like June's Festas de Santos Populares (Festivals of the Popular Saints) and big-name music and arts festivals like July's NOS Alive.
The weather can still be warm in spring and autumn, with temperatures hovering between 20C and 25C. Calmer and cheaper, these are better seasons for exploring. In wetter, chillier winter, Lisbon is at its quietest.
Lisbon is a high-rise city – but not because of its skyscrapers. Straddling seven hills, the Portuguese capital requires a lot of puff, with never-ending cobbled stairways, streets sweeping dramatically down to the glinting Tagus River and eyrie-like miradouros with 360-degree views of the castle-crowned cityscape rippling away to the Atlantic.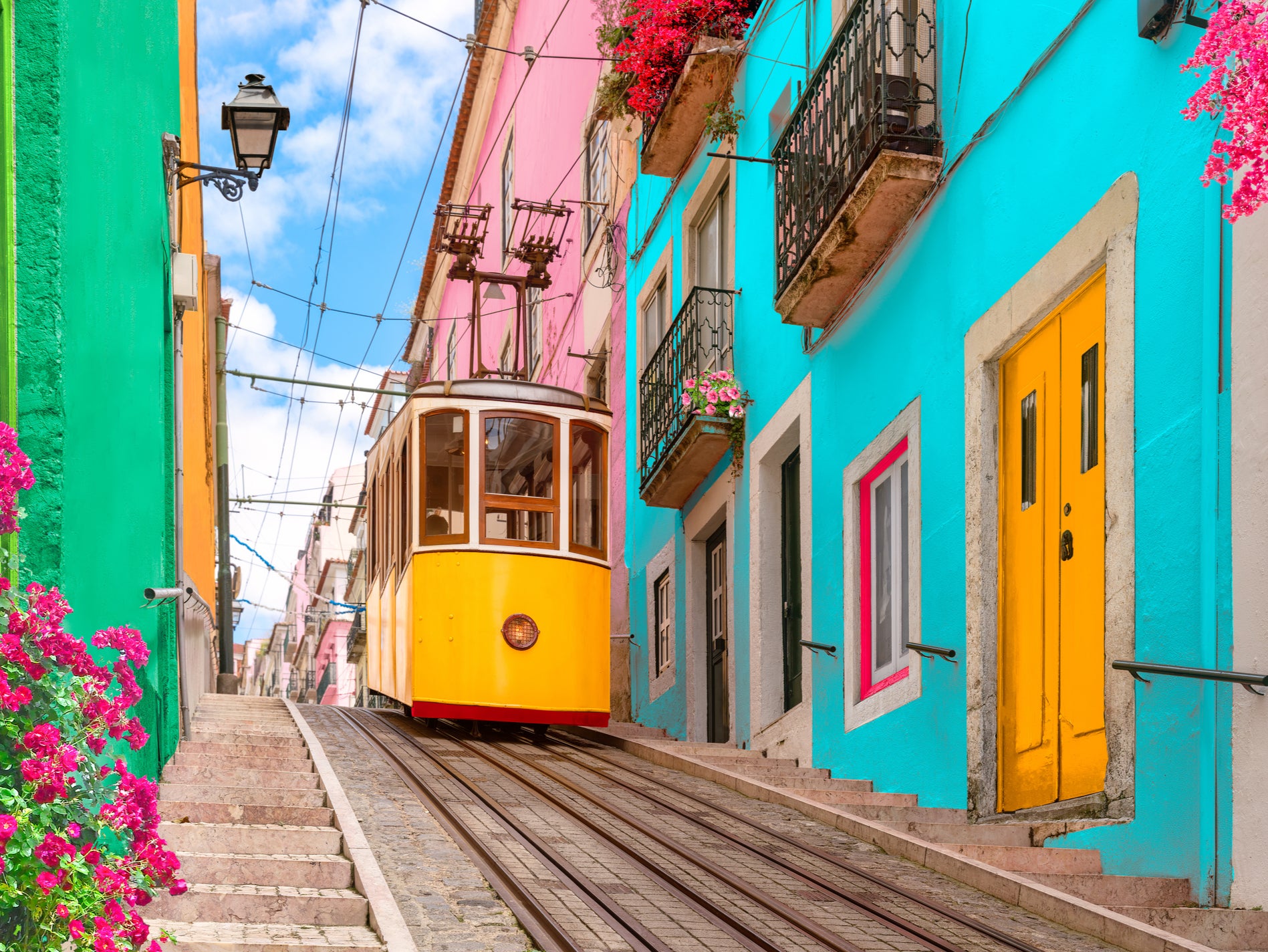 The city's vintage elevadores are a brilliant burst of the past and give you a head start to the heights. If you're going for the most famous one, Elevador de Santa Justa, get there nice and early as queues mount by midday. The neo-Gothic confection was designed by Raoul Mesnier du Ponsard (Gustave Eiffel's protégé). Elevador da Glória and Elevador da Bica also negotiate the hills.
Competition for the best view is hot, but the pine-shaded, highest-of-the-high Miradouro Senhora do Monte wows with dress-circle views of the city, reaching from the castle across the river to Cristo Rei (Lisbon's very own Christ the Redeemer).
Get lost in Alfama and Graça
Slipping away from the crowds into one of Lisbon's oldest, highest neighbourhoods is a morning well spent. Begin in the medina-like Alfama, Lisbon's old Moorish quarter, where lanes stacked with houses in bright pastels and azulejos (decorative tiles) offer snapshots of daily life: kids playing, old folk gossiping, sardines sizzling on grills at one-pan taverns, melancholic fado (Portuguese folk music) wafting through windows. Launch your walk with a mood-lifting view over spires, domes and red rooftops at the Largo das Portas do Sol.
As you stroll, keep an eye out for the black-and-white portraits on limestone of the neighbourhood's most charismatic elderly characters by British artist Camilla Watson, who has immortalised Alfama's history in its walls.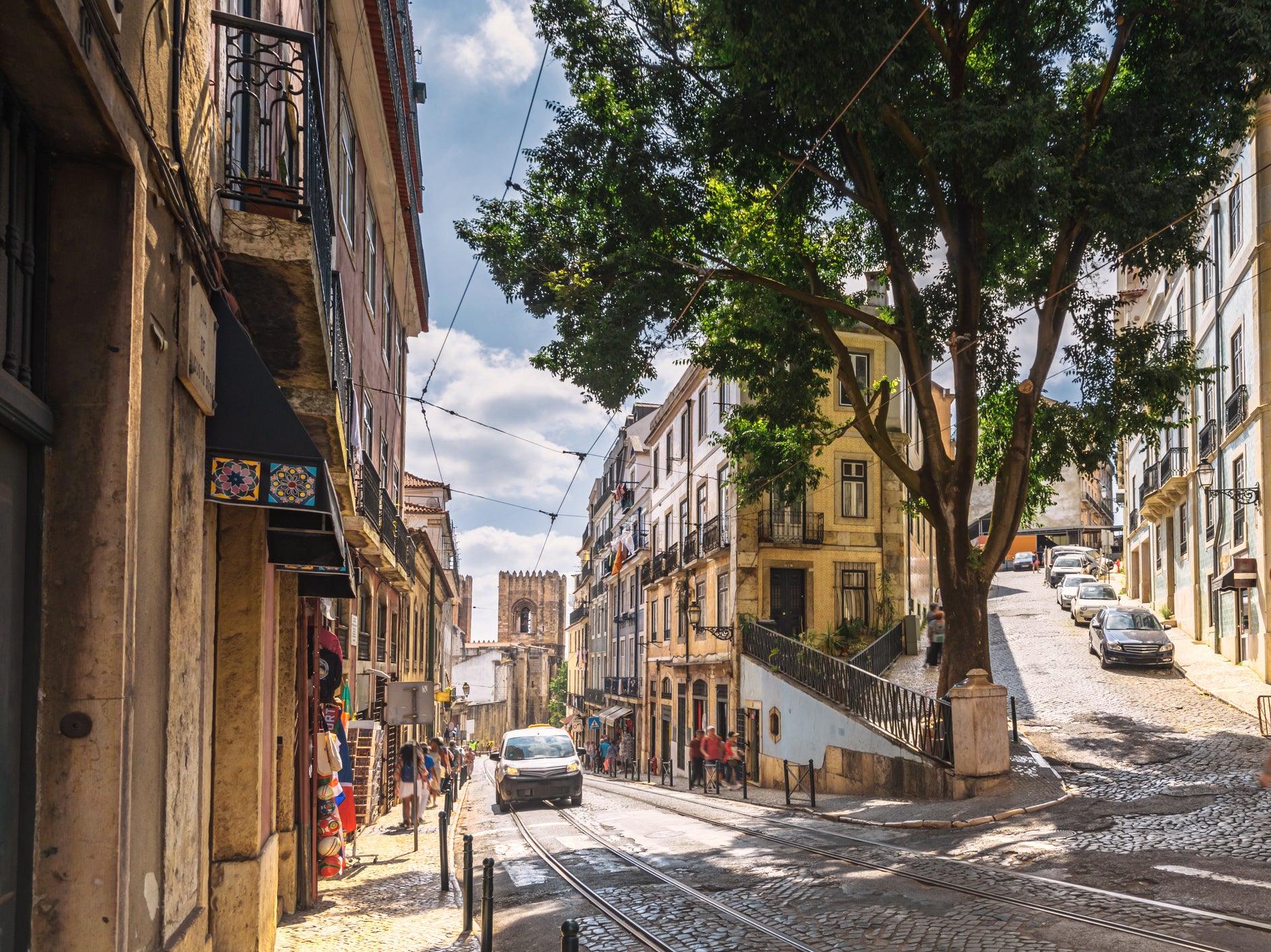 For more of a walk, continue into neighbouring Graça, full of artsy cafes and bars. Historic Renaissance, twin-spired Monastery of São Vicente de Fora, where the cloisters dance with baroque azulejos, and the gracefully domed, bone-white National Pantheon, with cenotaphs paying homage to great explorers like Vasco da Gama and Prince Henry the Navigator.
Scroll back to the Age of Discoveries in Belem
The lure of the sea is palpable in nautical-flavoured Belém, where the Tagus River broadens to embrace the Atlantic and gulls wheel on the salty breeze. During the Age of Discovery in the 15th and 16th centuries, this is where great navigators set sail for the new world aboard mighty caravels.
In the early 16th century, King Manuel I had a blast spending his new world riches on Jerónimos Monastery and Torre de Belém. Portugal's finest examples of Manueline style, they are now a joint Unesco World Heritage site. If you want to visit the monastery, make sure you start queueing before it opens at 9.30am to dodge the biggest crowds. Built in 1501 to celebrate Vasco da Gama's discovery of a safe sea passage to India, its exquisite cloisters are a riot of stone, with twisting turrets, scalloped arches and rope-like columns carved from pale limestone. Otherwise, nip into the church of Santa Maria de Belém. Under columns that soar into a spider web of stone, the monks of the Order of Hieronymites once prayed for the king's soul and gave spiritual guidance to sailors.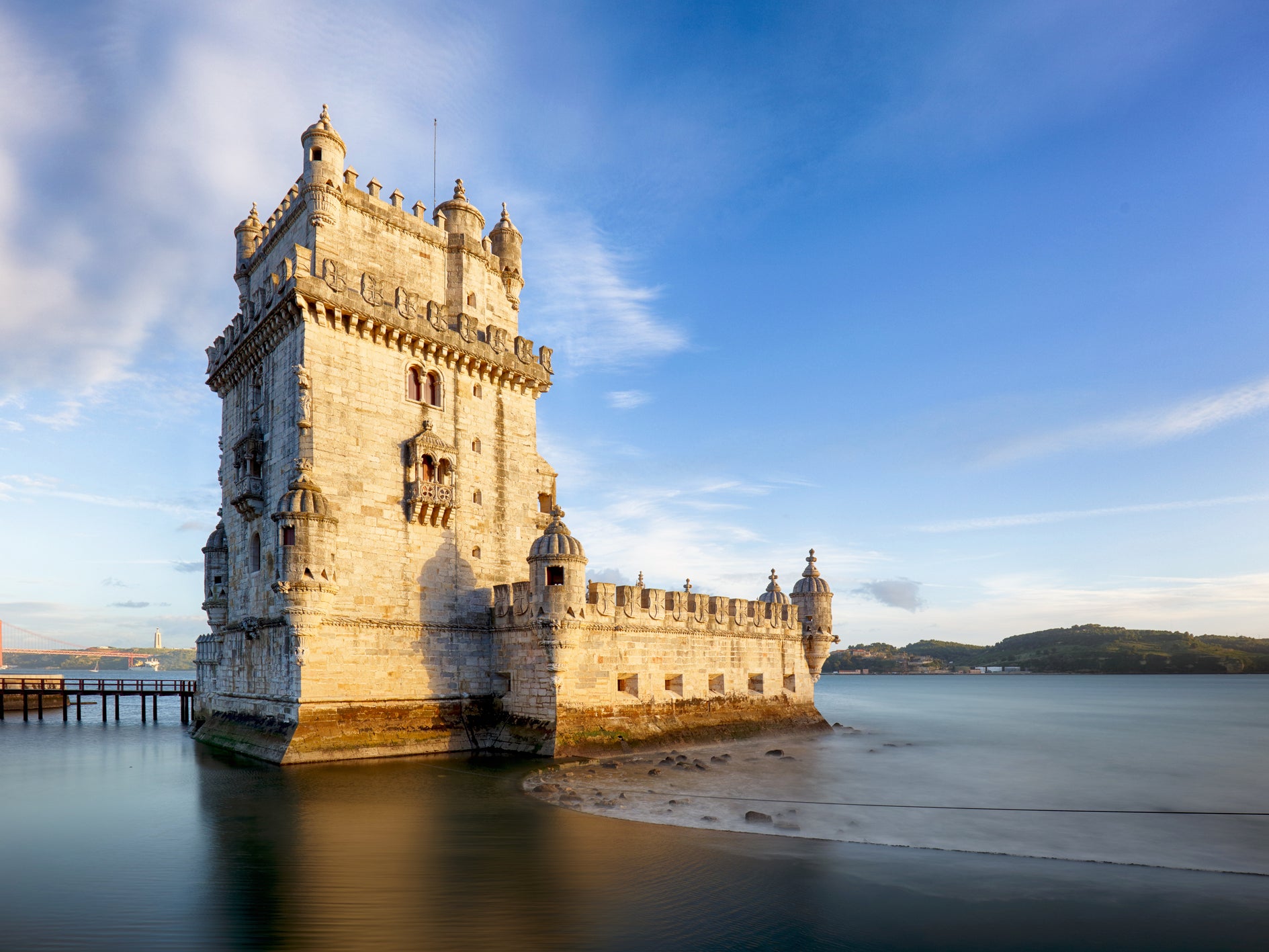 Afterwards, wander along the river to the fortress-like Torre de Belém. Below the western tower, look out for the stone rhinoceros recalling the live one an Indian sultan gave to King Manuel I as a gift (he kept it as a pet). Or for a deeper dive into maritime history, visit the Navy Museum, which has an incredible stash of maps, model ships, cannonballs and shipwreck treasures catapulting you back in time.
Tune into art and design
Lisbon's art and design scene punches high, with galleries and museums easily rivalling Europe's best. Museu Calouste Gulbenkian presents a spectacular romp of the private collection of Armenian art collector Calouste Sarkis Gulbenkian (1869-1955), with everything from Ancient Egyptian treasures to Old Master Paintings of the Rembrandt and Rubens ilk, as well as René Lalique glassware.
Near the river, the National Museum of Ancient Art whisks you through the ages, from oriental ceramics to Renaissance paintings, in a 17th-century palace. Or for a brush with modern and contemporary art, head slightly further west to Belém's phenomenal Berardo Collection. Here you can canter through Dadaism, surrealism, minimalism and pop art, with standouts by Pollock, Miró, Yves Klein, Warhol and Man Ray.
Rising up like a great white wave above the river close by, the MAAT (Museum of Art, Architecture and Technology) bears the imprint of award-winning British architect Amanda Levete. It has a roster of dynamic exhibitions and affords far-reaching views along the river to the Ponte 25 de Abril bridge (the spit of San Francisco's Golden Gate Bridge).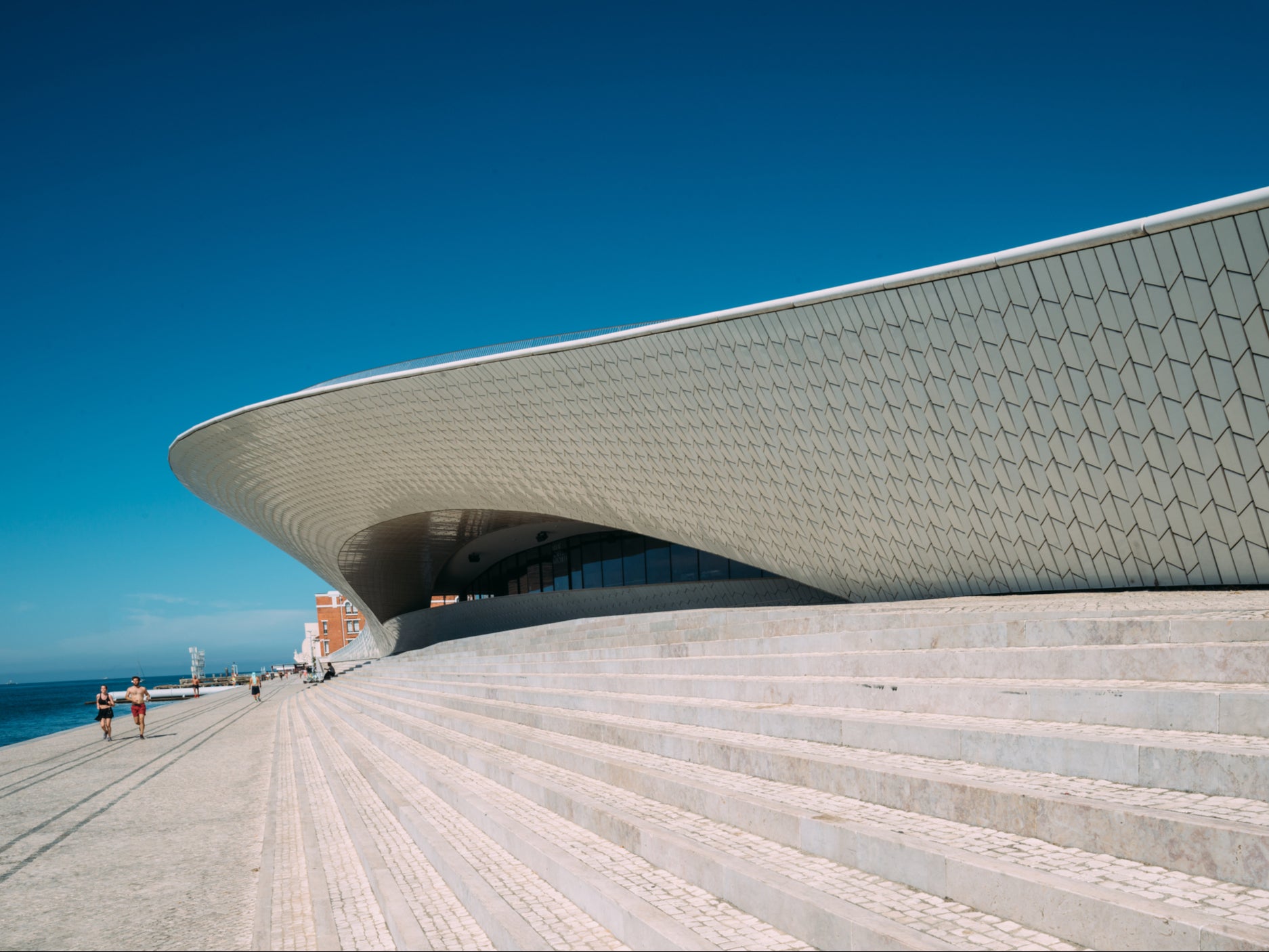 While you're in this neck of town, factor in a visit to the LxFactory, where a 19th-century textile warehouse in the Alcântara docks has been reborn as an edgy arts hub, home to one-off studios, galleries, workshops and a raft of indie cafes, shops, restaurants and bars.
To really feel the pulse of Lisbon's creative spirit today, hook onto Lisbon Street Art Tours run by Belgian expat Véro Léon van Grieken. Lasting between two and three hours, the tours take you to under-the-radar, ethnically diverse corners of the city, zooming in on street art standouts such as Shepard Fairey's carnation-in-gun Revolutionary Woman, evoking Portugal's 1974 Carnation Revolution, and OzeArv's Tropical Fado in RGB, an eruption of birds, flowers and bright colours.
Explore futuristic Parque das Nações
Northeast of the centre, Parque das Nações is Lisbon's poster child of urban regeneration, with its shimmering high-rises, open-air art installations and riverfront gardens. Designed for the Expo '98 world fair held here, Spanish architect Santiago Calatrava's metro station, Oriente, rises like a glass-and-steel forest. Its other architectural showstopper is the 17km Ponte Vasco de Gama, Europe's longest bridge, which leaps across the broad arm of the Tagus River.
If you've got children in tow, there are two unmissables. Sea otters, penguins, sharks and glow-in-the-dark jellyfish splash around at the Oceanário, an immense aquarium with a vast central tank containing five million litres of seawater. Next door, the Pavilhão do Conhecimento is an interactive science museum, with tons of fun experiments, from launching rockets to riding flying bicycles.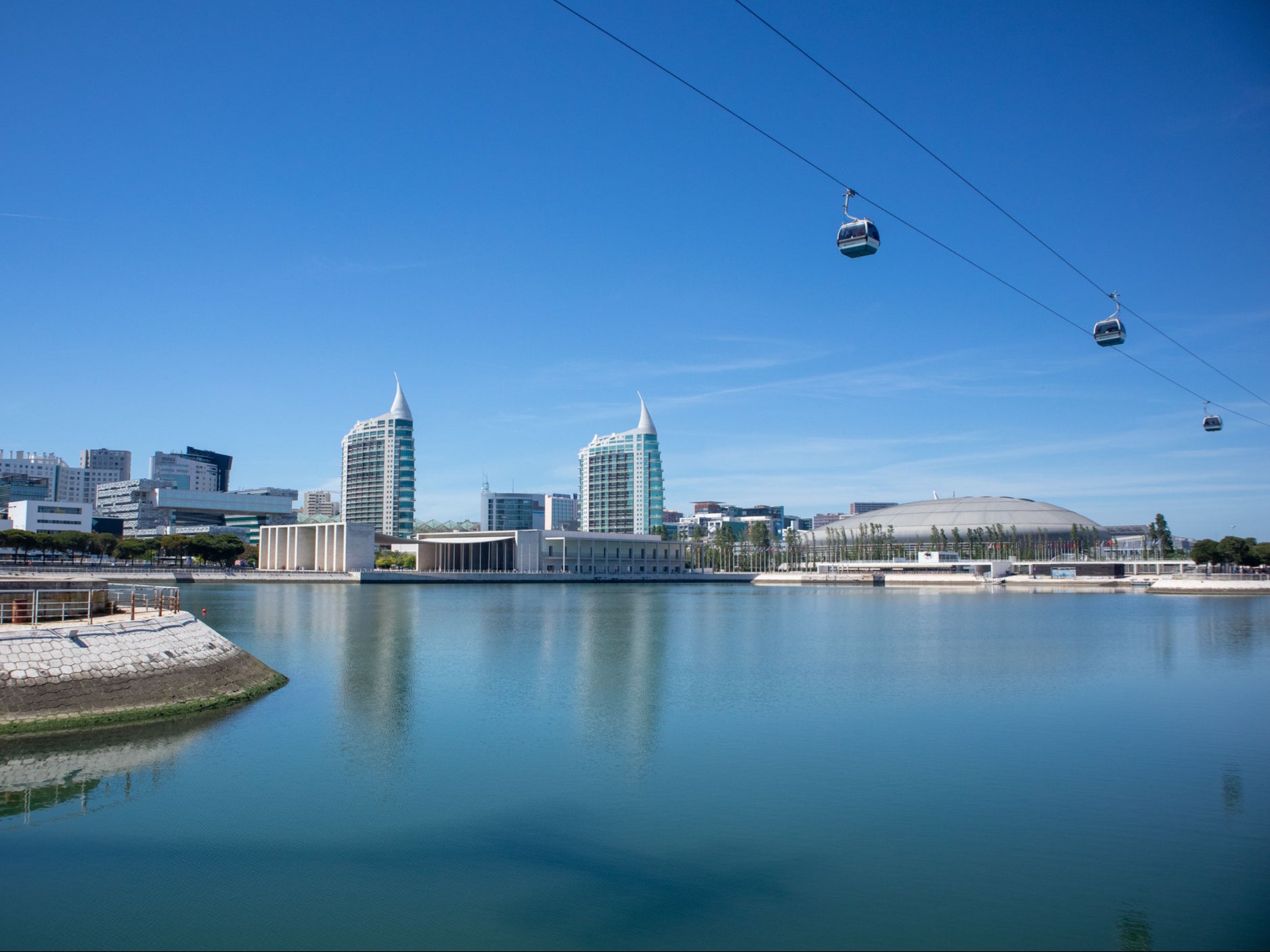 Where to stay in Lisbon
At the budget end of the spectrum, Lisbon has a flurry of terrific hostels, many with a boutiquey feel and private rooms, making them just as appealing as hotels for solo travellers or small groups of friends. Take Lisbon Lounge Hostel in Baixa's heart, for instance, where you'll find bright, restful digs designed by local artists
Best cafes and restaurants in Lisbon
Shining with new Michelin stars each year, Lisbon has one of Europe's most progressive and exciting food scenes. But first things first: custard tarts. With its caramelised puff pastry, creamy custard filling and sprinkling of cinnamon, a fresh-from-the-oven pastel de nata is a thing of beauty. They were first baked by the monks of Jerónimos Monastery, a legacy still alive today at the Antiga Confeitaria de Belém, where they are baked according to a secret 1837 recipe. The Manteigaria also churns out fabulous examples in an old butter factory.
Brunch? Tattooed with the black-and-white naturalistic murals of street artist OzeArv, laid-back Maria Limão on Rua da Graça serves crepes (vegan and gluten-free available) with homemade lemonade. Or for a skyline view, head up to the stylish roof terrace of The Lumiares for eggs to order, pancakes and açaí bowls.
For lunch and dinner, the choice is overwhelming, but one favourite is Rossio Gastrobar, with soul-stirring views of the castle-crowned city and an inspired menu of small plates, from oxtail croquettes with homemade mustard to octopus yakitori with sweet potato and mango. And there's always a good buzz at Tapisco, riffing creatively on Portuguese tapas (petiscos) in dishes like marinated fish with lime, seaweed and Aljezur sweet potato. Straying into fancier waters, you'll find boho-chic BAHR at Bairro Alto Hotel. Here the menu dives deep into Portuguese waters, with flavours like wild mushroom fricassee, Algarvian tuna belly and Azores pineapple with sweet potato and puffed rice.
Gourmet wonders worth waiting for include Alma, which has two Michelin stars. Henrique Sá Pessoa creates Portuguese poetry on a plate in tasting menus, with punchy flavours like red scarlet shrimp with pumpkin, harissa and black garlic, and sea flavours and citrus with crystallised algae and yuzu sorbet.
Otherwise, snag a table at minimalist-glam Cura, where Pedro Pena Basto draws on regionally farmed, fished and foraged ingredients in taste sensations like bluefin tuna with turnip, horseradish and smoked broth, and parsnip with pine and heather honey.
Best bars in Lisbon
Lisbonites love to party and the bar scene is energetic and imaginative. Tradition hasn't been lost, however. You'll find it over a shot of ginjinha (cherry liqueur) 'com' (with) or 'sem' (without) the cherry at a cubby-hole bar like A Ginjinha on the corner of Largo São Domingos.
With a mild climate and plenty of hills with cracking views, roof terraces are sprouting up all the time. For a dash of glamour, swing over to SEEN's 9th-floor Sky Bar. DJs spin and whole Lisbon glitters at your feet as you sip cocktails like Wasabi Papi (gin, wasabi, ginger and lemongrass). Peeking over rooftops to the river, Bairro Alto Hotel's rooftop bar is another stylish spot for a sundowner. Or for a more easy-going vibe, head to Noobai at Miradouro de Santa Catarina, where coffee by day gives way to tapas, sparkling sangria and mellow sunsets in the evening. Foliage-draped V Rooftop Bar is a more intimate alternative, with front-row city views and expertly mixed cocktails like Timeless (hibiscus-infused vodka with fresh lime, egg white and strawberry pulp).
The alley-woven Bairro Alto district is Lisbon's nightlife heart, with the festa often spilling out onto the streets. Things often kick off properly after midnight. Warm up over Portuguese vino (from beefy Douro reds to zingy Alentejo whites) at vaulted, backlit, bottle-lined By the Wine. A glass starts at a toast-worthy €3. Later on, things heat up over house and electronica at Gothic chapel-turned-clubby bar A Capela, and DJs, cocktails and burlesque shows at red-walled, gold-kissed former brothel Pensão Amor.
Príncipe Real neighbourhood is the hub of Lisbon's LGBT+ scene, with a glut of happening bars including slickly art deco Foxtrot (try a Smoked Negroni) and dark, decadent Cinco Lounge.
Where to shop in Lisbon
Graça neighbourhood leaps to life at the Feira da Ladra flea market on Campo de Santa Clara square on Tuesdays and Saturdays, with treasures among the tat.
For an old-school gift, hunt down the Conserveira da Lisboa, near Lisbon's hefty fortress-like Sé cathedral. Here dark wooden cabinets are piled sky-high with retro-wrapped tinned fish from beloved brands like Tricana. Or for more glorious Portuguese food, nip into Manuel Tavares, just off Rossio square, which has been doing a brisk trade in delicacies like pata negra (cured ham), ginjinha, creamy sheep cheese and piri-piri sauce since 1860.
Chiado's smart streets are perfect for a traditional shop. Blink-and-you'll-miss it Luvaria Ulisses rewinds to the 1920s and sells gorgeous handmade leather gloves in every shade under the rainbow, while Livraria Bertrand, founded in 1732, is the world's oldest operating bookshop. In a revamped, high-ceilinged warehouse, A Vida Portuguesa is an ode to classic Portuguese design, with everything from Bordalo Pinheiro ceramic swallows to Emílio Braga notebooks.
Buy an azulejo and you take home a little piece of Lisbon. Fábrica Sant'Anna has been hand-making and painting them since 1741. Or track down more modern industrial designs (from the 1960s onwards) at coolly retro Cortiço & Netos, near Intendente metro station.
How to travel around Lisbon
Lisbon's public transport has an element of fairground about it, with whizzy funiculars and bright-yellow, bell-clanging vintage trams rattling up and down hills. For a self-guided spin of the city, hop aboard tram 28E, which rumbles past landmark sights like Sé cathedral and the pearl-white dome of the neoclassical Basílica da Estrela. Get on at Martim Moniz before it gets jam-packed. Other handy routes include 12E (Martim Moniz to Praça Luis Camões) and 15E (Cais Sodré to Algés via Belém).
Running from 6.30am to 1am, the metro is a speedy way to get about. There are four lines, with the most useful ones being the blue and green lines (for downtown) and the red line for the airport and Parque das Nações. Single tickets/day passes for Carris (trams and buses) and the metro cost €1.65/6.60. Both are covered also by the money-saving 24-, 48- or 72-hour Lisbon Card, which also gets you into the city's main attractions and sights.
A fun, eco-conscious, kid-friendly way to explore the city's steep streets is by electric tuk-tuk. Tuk Tuk Tejo offer individually tailored tours with savvy local guides. Or rental a pedal or electric bike with Lisbon's bike-sharing scheme, Gira.
Courtesy: independent