ISTANBUL : In a groundbreaking art event, Jisbar, the Pop Art innovator, is set to unveil 'Jisbar in Istanbul' at Kalyon Kültür's Taş Konak, where classical and contemporary art seamlessly merge
Jisbar, also known as Jean-Baptiste Launay, who holds a prominent place in the art world for his distinctive approach to Pop Art, to open his new exhibition "Jisbar in Istanbul" at Kalyon Kültür's Taş Konak.
Known for his unique reinterpretations of famous figures from classical art through the lens of modern Pop Art, Jisbar will display nearly 20 pieces and 40 original prints inspired by Istanbul, and the exhibition will be open for free visits from Nov. 8 to Feb. 14.
"Every artwork is a story waiting to be unraveled," says Jean-Baptiste Launay. Born in France in 1989, Jisbar gained recognition for his performance during the 500th-anniversary commemoration of Leonardo da Vinci's death in the art world. His new rendition of the Mona Lisa, sent into space and hanging 33.4 kilometers above the Earth's surface for over an hour and a half, made waves in international media. Jisbar approaches his art by seeing each piece as a new narrative waiting to be deciphered. He enriches these narratives with words, slogans, numbers, and codes.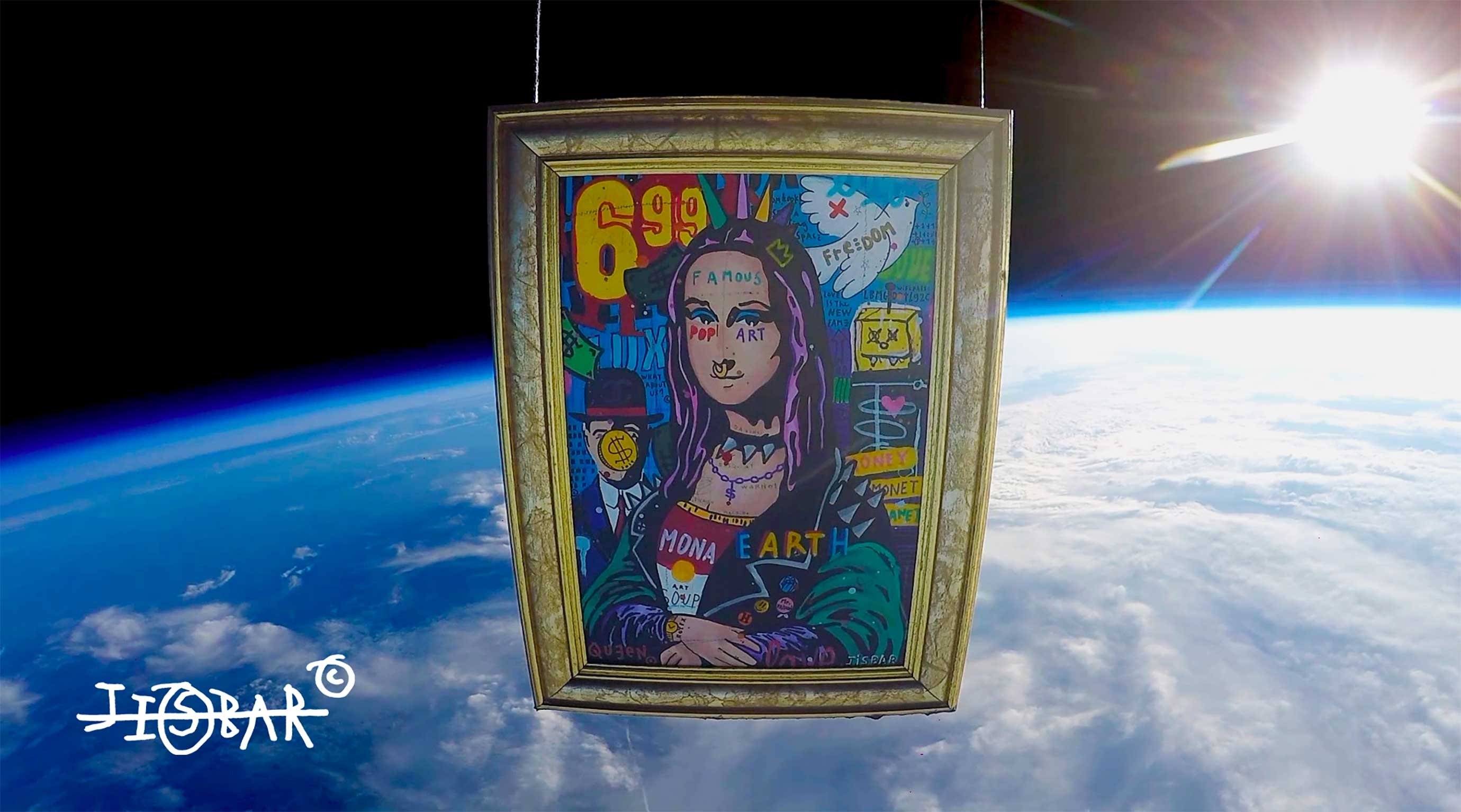 His ability to seamlessly blend classical art with contemporary Pop Art elements has created a unique and recognizable style that sets him apart.
In his works, he invites everyone to focus on every detail to discover their own clues, messages, and history. The abundance of symbols in his pieces creates new perspectives, allowing viewers to find new elements and interpretations with every glance. Exhibited in galleries worldwide, from San Francisco to the Gold Coast, Taipei, Venice, Paris and London, Jisbar inspires many artists and brands with his unique approach.
"I've come to share my heart and soul," Jisbar stated about being in Istanbul.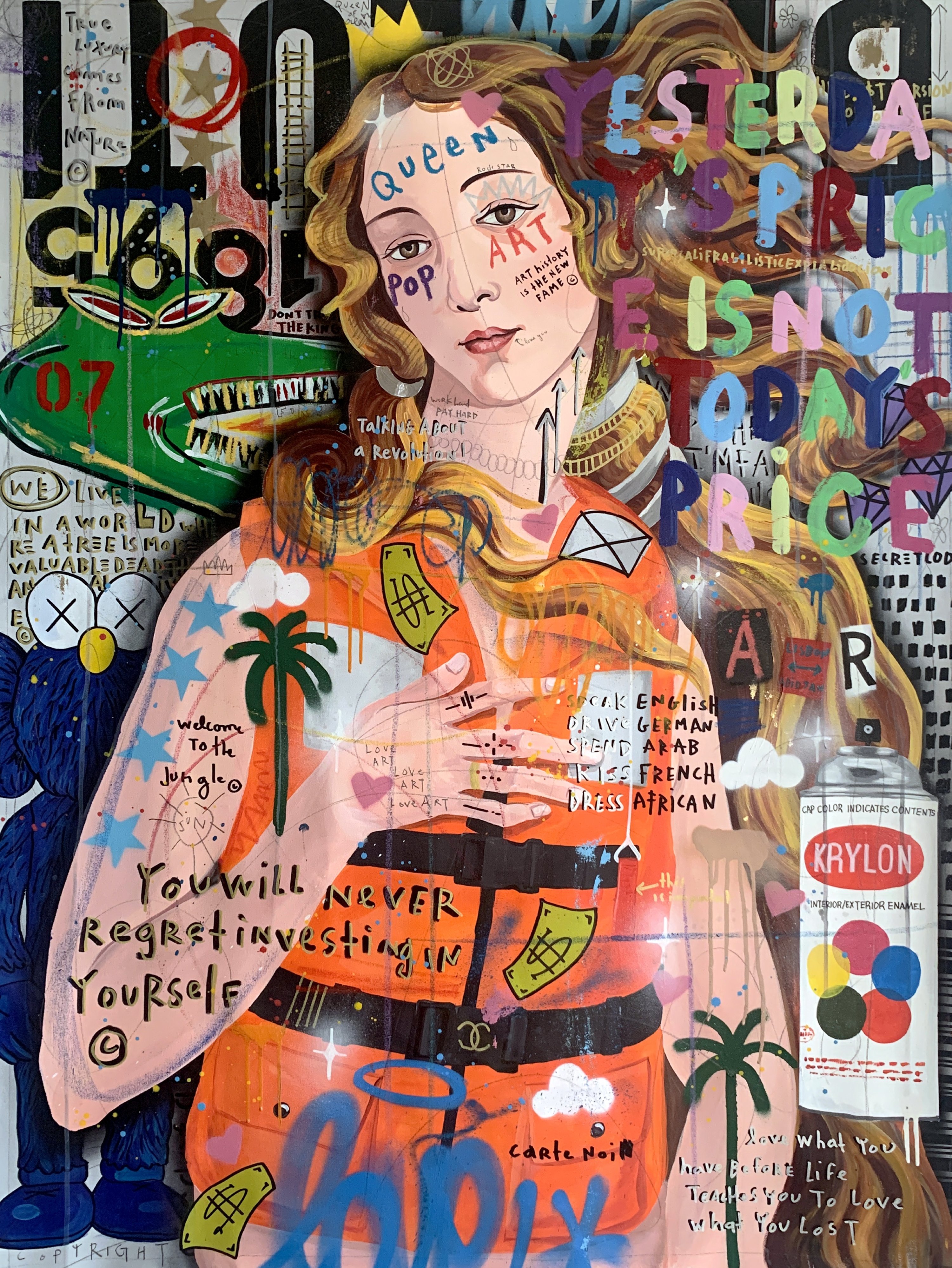 "Istanbul isn't just a backdrop for my exhibition; it's an inspiration, a muse. When I immersed myself in this city's rich history and lively streets, I felt a deep connection. In an environment where different cultures intertwine, sounds blend, and the color palette profoundly influences my art, I found myself. My exhibition is an expression of my respect for this magnificent city, a tribute to its spirit. I hope my art resonates with both Istanbulites and visitors to the exhibition," he added.
Cem Bülent Ünal, the director of Kalyon Kültür, also shared his thoughts on the exhibition saying, "At Kalyon Kültür, our vision is to support cultural production through collaborations that transcend specific locations or geographies and enhance intercultural interactions. With this perspective, we are delighted to introduce the internationally renowned figure in the world of Pop Art, Jisbar, to Turkish art-goers."
"At Kalyon Kültür, a space that hosts various disciplines within art, we are very pleased to facilitate communication and interaction within the cultural and artistic world through our 'Jisbar in Istanbul' exhibition. Like all our exhibitions, 'Jisbar in Istanbul' will be open to everyone for free, and we look forward to welcoming all," he added.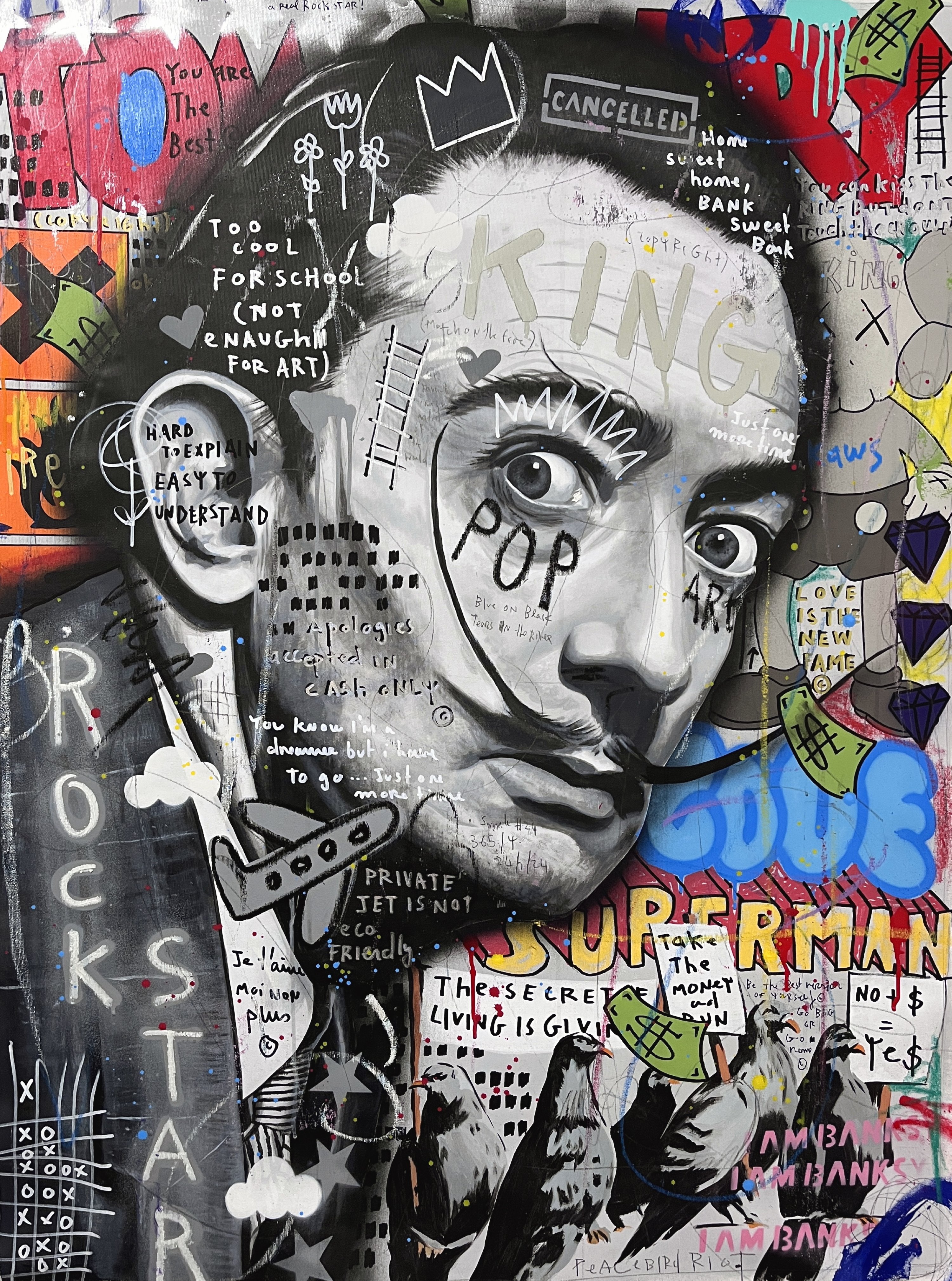 Pop-art
Pop art, a significant art movement that emerged in the mid-20th century, particularly in the United States and the United Kingdom, celebrates and critiques popular culture, consumerism, and everyday objects.
It challenges conventional notions of art by incorporating elements from mass media, advertising, and commonplace imagery into its creations. It is characterized by its bold and vibrant colors, often using repetition and mass production techniques to mirror the ubiquity of consumer goods and media. This movement employs irony and satire to comment on celebrity culture and consumerism, blurring the boundaries between high art and popular culture.
Iconic figures like Andy Warhol and Roy Lichtenstein are central to the pop art canon, and their influence continues to shape contemporary art, making pop art an enduring and influential cultural phenomenon.
Courtesy: Dailysabah