CAPE TOWN : South Africa is the most beautiful and captivating of travel destinations, with a unique blend of vibrant cities, breathtaking landscapes, and diverse wildlife. From the bustling city streets of Cape Town and Johannesburg to the majestic landscapes of Kruger National Park and the stunning coastline along the Garden Route, South Africa offers a captivating blend of experiences for every traveler. Whether you're seeking thrilling wildlife encounters, awe-inspiring natural wonders, or vibrant cultural encounters, this diverse country has it all.
Embarking on your first trip to South Africa can be an exhilarating yet daunting experience, as there is so much to see and do. To ensure you make the most of your time in this remarkable destination, it's essential to arm yourself with some helpful travel hacks. These tips and tricks will not only save you time and money but also enhance your overall experience, allowing you to delve deeper into the wonders that South Africa has to offer.
From navigating transportation options and selecting the best time to visit popular attractions to discovering hidden gems and immersing yourself in the local culture, this guide will provide you with valuable insights and practical advice for planning an unforgettable trip to South Africa. So, pack your bags and get ready to embark on an adventure that will leave you mesmerized by the beauty, warmth, and diversity of this extraordinary country.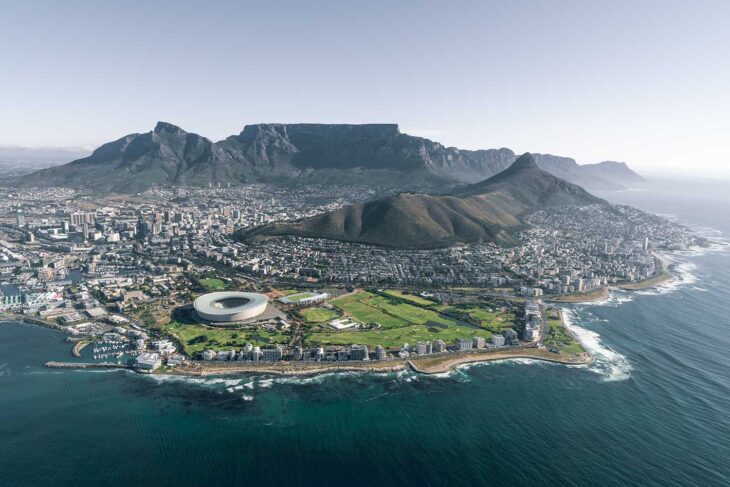 Try The Blue Train
If you're looking for a travel hack that will bring you luxury and opulence, look no further than the Blue Train South Africa. This iconic train offers a once in a lifetime opportunity to travel through the country's most gorgeous scenery while also indulging in first class surroundings and hospitality.
To make the most of your journey on the Blue Train, book in plenty of time and plan your route carefully; the Blue Train offers various routes, such as the Pretoria to Cape Town or Pretoria to Kruger National Park. What sparks your interest most?
Go Immersive
Something else that will make your time in South Africa much more memorable is if you immerse yourself in the culture as much as possible. Explore the diverse neighbourhoods and townships and find the true spirit of South Africa by engaging with locals, trying local cuisine, and learning about the country's rich history.
Enjoy Wildlife Encounters
Another travel hack that you'll definitely want to try when you're in South Africa is getting as close as you can (within safe limits, of course) to the wildlife. South Africa is famous for its incredible animals, so why not book a spot on a safari adventure in Kruger National Park or one of the many private reserves?
Embrace Adventure
If you want a relaxing holiday, South Africa can certainly fit the bill, but if you want a little (or a lot) adventure, it can work in that way too. You can go for a hike up Table Mountain, for example, or go cage diving with sharks. If you need an adrenaline rush, there are plenty of things you can do in South Africa to make you happy.
Currency and Cash
Although credit cards can be used in many places, there are going to be some where it's cash only, and you don't want to be caught out. Make sure you have some local currency (South African rand (ZAR)) with you for small purchases, rural areas, and markets, for example. The best option is to exchange your currency at local authorised banks and exchange offices, as you'll get the best rates this way. Also don't forget to let your bank know you're travelling so there won't be any issues with your card.
Transportation Tips
You'll want to travel from place to place, so make sure you always used reputable transport services like metered taxes or ride hailing apps like Uber. This helps keep you safe and avoids potential scams.
South Africa also has a decent public transport system, especially in the major cities, so use the buses and combis (mini buses) as much as you can to explore widely.
Courtesy: designscene