Leyla Yvonne Ergil
While Bodrum is unarguably Türkiye's most popular vacation destination for both Turks and foreigners alike, it is also an excellent stomping ground from which to serve as a base for other nearby getaway adventures
While the Bodrum peninsula is certainly grand with a wide variety of regions and activities in its own right, sometimes it can be fun to escape the hustle and bustle of this booming holiday region and discover some of the nearby sites for a refreshing getaway and an entirely different experience.
Thus, I have prepared a number of varied day trip itineraries that are easily doable from Bodrum as a base.
Check out these five-day trip adventures to take from Bodrum:
Bodrum to Datça
A 105-minute boat trip away from Bodrum's center will take you to Datça, an extremely pleasant town and lesser-developed region that lies at the tip of the Datça peninsula. While Datça is also reachable by road, at a nearly 3.5-hour drive, for a day trip it makes much more sense to take the ferryboat across. Admittedly, the ferry boat fee is surprisingly costly, and even more so if you board with a car, TL 385 ($15) per person, TL 1,300 ($48) per car, it can be well worth it to discover the quaint town, spectacular beaches and stunning ancient ruins of Knidos. The ferryboat docks in Karaköy, which is less than 10 kilometers (6 miles) from the main port area of town with old Datça, an area of preserved stone houses, cobbled streets and boutique cafes and shops along the way.
The earliest ferry sets sail at 9 a.m. from Bodrum with the latest return being at 6 p.m., which allows for ample time to discover the region. While having a car will make getting around to all of the different destinations possible in Datça, the town's minibus service also runs to everywhere you most likely would want to go, with the center of Datça being the base point for each different route. While the town is certainly cute and is set along the circumference of the seashore, swimming in any of the many "bükü(s)," from Ovabükü and Hayitbükü to Palamutbükü, will be your best bet for a beautiful and serene swimming experience coupled by a rustic and authentic seafood lunch. These special swimming spots, which are truly the essence of Datça, lie on the route to the ancient site of Knidos, which all told is an approximate hour's drive from town, making the two activities the perfect combo for a day trip getaway, especially as Knidos will be hot at this time of the year.
To Bafa, Didim
At a distance of 80 kilometers from the center of Bodrum, Bafa Lake is a spectacular and ancient site with unique rock formations, flora and fauna that feels like a world away. With a history spanning back 8,000 years, Kapıkırı is the main town from which to explore the region, which is also an opportune spot for bouldering its otherworldly granite and gneiss boulders equipped with cave drawings. A truly special spot for photographers and birdwatchers alike, in addition to the ancient sites of Herakleia and Latmos, nearby is the Seven Monastery (Yediler Manastırı) all of which warrant a visit.
While there certainly is enough to see to while away the day in the Bafa and Mount Latmos region, adventurous souls may want to head out to Didim's ancient Miletus ancient theater or head straight to the beach of Altinkum at Didim and then stop at the Temple of Apollon before heading the extra hour drive back to Bodrum.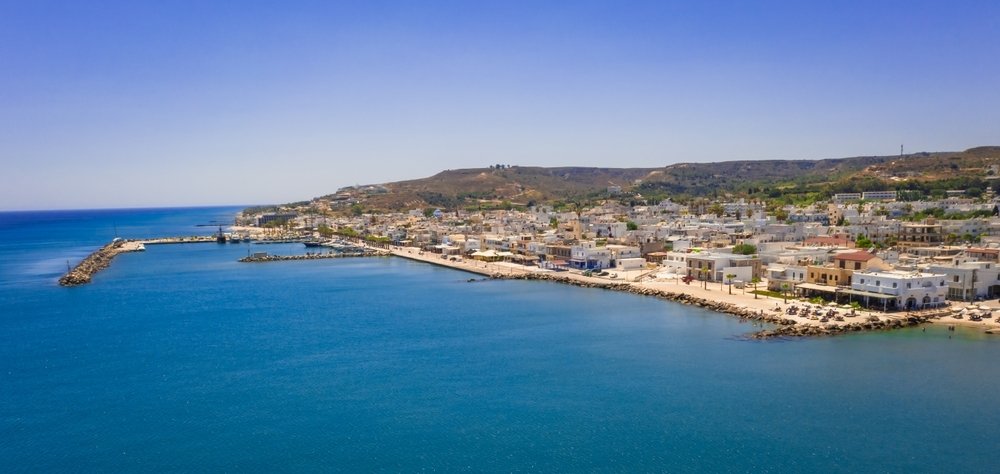 To Mazı, Akbük
A wonderful yet windy drive from Bodrum along the town's southern coast will take you through Mumcular first and then on to Mazı and Çökertme and once you pass Ören, you end up in the beautiful bay of Akbük. If you time the trip on a Friday, then you can also visit the very traditional farmers markets that are held in Mumcular and Mazı. Not only will the produce most likely be less expensive but there are also a variety of different regional specialties and textiles that tend to be on offer. You will need a car for this excursion, but driving the coastal road is a trip in itself and offers the opportunity to stop in Mazı or Çökertme for a traditional fish lunch.
The final destination of Akbuk, which makes the entire distance nearly 90 kilometers from the center of Bodrum, also has a number of varied beach clubs with restaurants where you can lay out and enjoy this quiet and pristine cove.
To Uyku Vadisi, Iassos
Located in the Gökçeler Canyon, Uyku Vadisi (Sleep Valley) has dozens of caves and waterfalls as well as cafes and restaurants set in what feels like the heart of a forest. A welcome respite from the sweltering summer heat in Bodrum, this precious slice of nature is less than 45 kilometers away from the town center. For a super special treat, tack on a visit to İncirliin Mağarası, the only show cave in the region that is just four kilometers away. From there, a 30-minute drive brings you to Iassos, aka Kıyıkışlacık, which is a small seaside town, with a handful of restaurants that houses the ancient site of Lassos, a Carian city that dates back 5,000 years. As part of the archaeological site, you can also visit the open-air Lassos Fish Bazaar Museum. The site offers spectacular views of the sunset and you can cap off the day with a seafood dinner at any of the nearby restaurants.
To Greek Islands
Taking a day trip to a Greek island is surprisingly easy when based in Bodrum as well as in a number of other Turkish port towns such as Ayvalık, Çeşme, Marmaris and Fethiye. Bodrum, however, just so happens to have the most options of islands to visit and the quickest traveling time.
A boat from the town of Bodrum proper will get you to Kos in just 20 minutes with one of the express ferries that take off as early as 8:30 a.m. and have a return boat trip from Kos to Bodrum setting sail at 6 p.m. The Bodrum peninsula also has a second port in Turgutreis that has ferries servicing the Dodecanese islands of Kalymnos (a 45-minute journey) and Leros (a one-hour trip), making for a total of three different Greek isles that can be visited for the day. Keep in mind, however, that while ferries generally run between Bodrum and Kos year-round, the ferry services to Leros and Kalymnos will come to a halt toward the end of September. The cost of visiting Kos is also significantly less with tickets costing approximately 25 euros ($27) round trip, whereas boat trips to Kalymnos and Leros can be upwards of 75 euros both ways.
Courtesy: Dailysabah