ANKARA (AA): The Pakistani Embassy in Ankara organized a photo exhibition commemorating the fourth anniversary of New Delhi's decision to revoke the special status of Indian-administered Kashmir, on Thursday.
Islamabad commemorated the day as "Youm-e-Istehsal," or "Day of Exploitation," to reiterate its condemnation of the move that resulted in the annexation of the disputed valley.
The photo exhibition, which was jointly organized by the Pakistani Embassy and Ankara's Keçiören Municipality, hosted diplomatic staff, journalists, and locals.
"This exhibition depicts the day-to-day life of the brave people of Indian Illegally Occupied Jammu and Kashmir (IIOJK). It showcases the valiant struggle of Kashmiris against reprehensible Indian oppression. It reflects on the horrors that unfolded on the people of IIOJK from the brutal occupation forces," Abbas Sarwar Qureshi, deputy head of Pakistan's mission in Ankara, said at the opening ceremony of the exhibition.
"No amount of subjugation, atrocities, and illegal actions can extinguish the flame of freedom and right to self-determination," he added.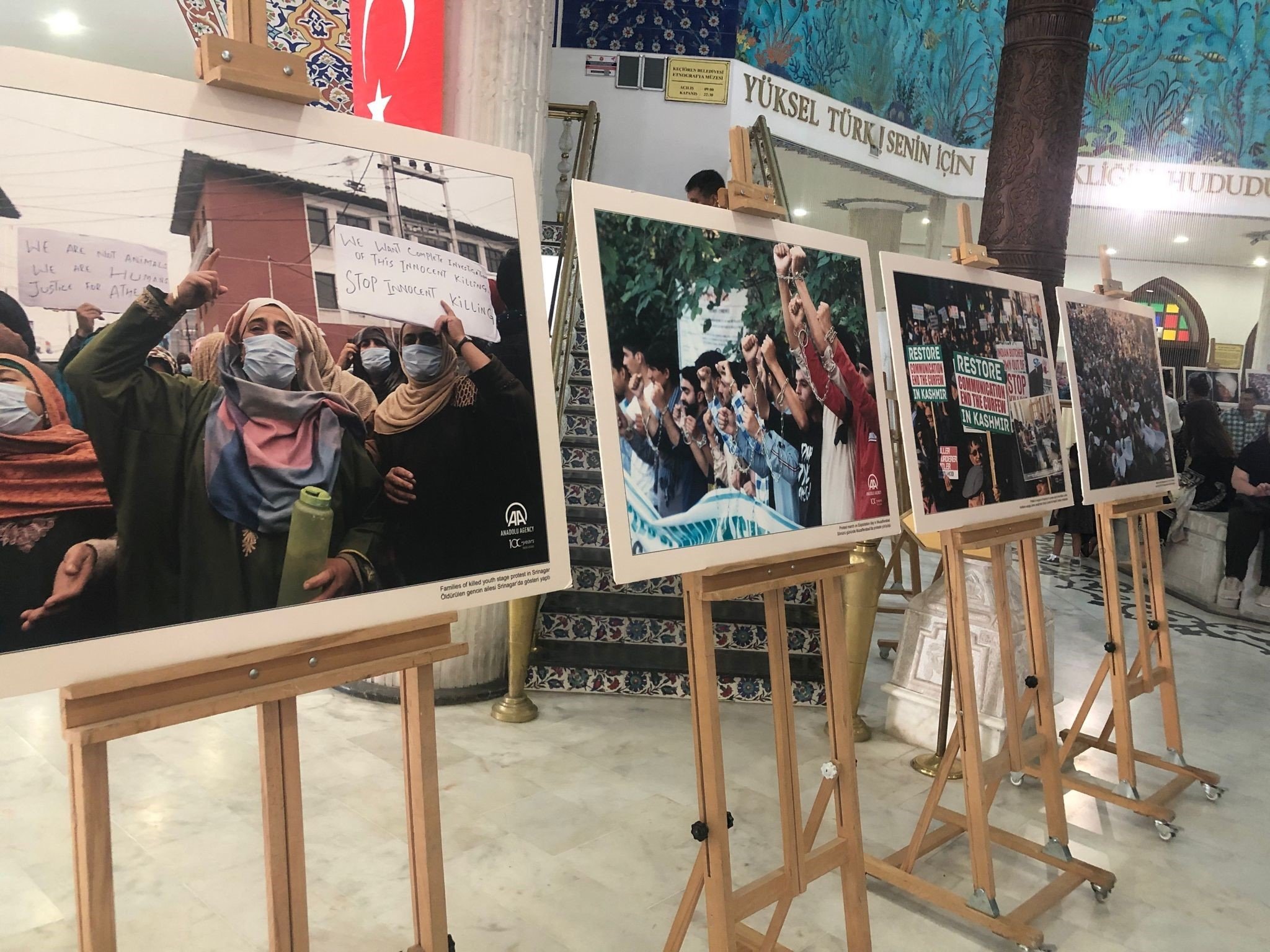 He said India took illegal actions, in gross violation of U.N. Security Council resolutions, stripping away the special status of the disputed territory of Jammu and Kashmir and dividing it into smaller units in 2019.
He called upon the international community to hold India accountable for its actions and demanded India halt its human rights violations in Kashmir and allow an investigation by the U.N. Commission of Inquiry.
He thanked everyone for their vocal and diplomatic support to the Kashmir cause.
"On behalf of the Government and people of Pakistan, I extend deepest gratitude to Honourable (Turkish) President (Recep Tayyip) Erdoğan for his principled stand on Jammu and Kashmir and highlighting the issue at all forums," he added.
For his part, Mayor Turgut Altınok highlighted the brotherly relations between Türkiye and Pakistan.
"Jammu and Kashmir is a bleeding wound. A land usurped by India. Kashmir will be within the borders of Pakistan again within the framework of international laws," Altınok said.
Stressing that justice will eventually be served, he said Kashmiris will continue their struggle until they regain freedom.