SUDBURY (CNN ) : When I see the car number plate ending in "GAY," I know I'm in the right place. Pulling up to a pretty cottage in rural Suffolk, the statement two-tone Chrysler on the gravel driveway is a tell-tale sign that the owner is artist Maggi Hambling.
She duly emerges from her "junky garage"-turned-studio in instantly recognizable style — her nest of grey hair characteristically bouffant, her eyelashes clumpily coated in mascara, wearing a padded black gilet on top of an oversized white shirt. It's a look that's become synonymous with her reputation of being "the original bad girl of British art," a "queer icon" and a "controversial figure."
At age 77, Hambling is billed as "one of the greatest painters living today" in the catalog for her current show at Gainsborough's House in Sudbury, Suffolk, a rural area in the east of England. She's known for her bold portraits — 13 of which are in the British National Portrait Gallery in London. They range from scientist Dorothy Hodgkin in 1985 to tennis player Andy Murray in 2019 — as well as a much-talked-about trio of public sculptures. Her London monuments to writers Oscar Wilde and Mary Wollstonecraft, as well "Scallop" on Suffolk's Aldeburgh Beach, have all sparked lively debate over the years.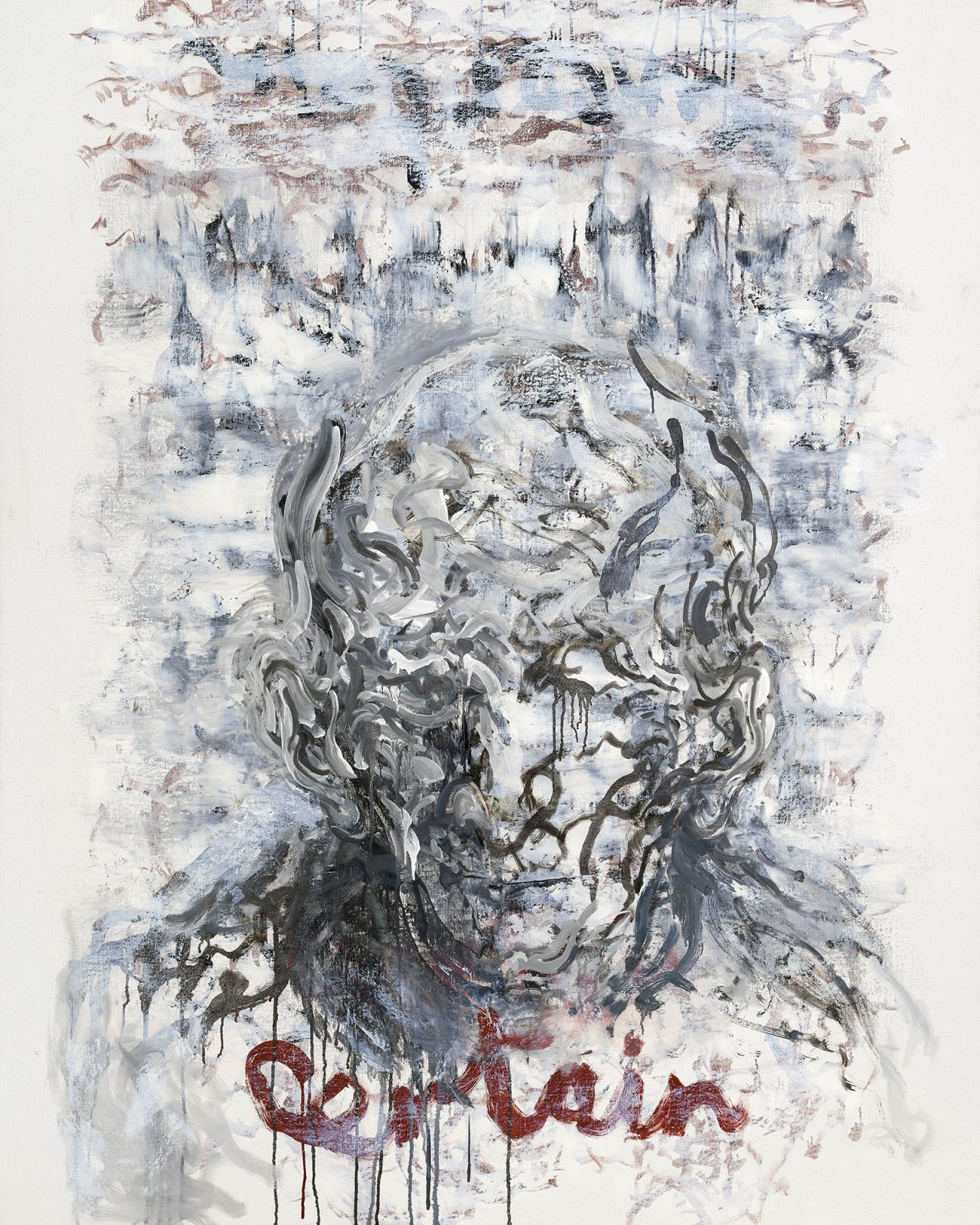 As has Hambling's public persona: a fiercely feisty and outspoken grande dame most often accessorized with a permanent scowl, a can of strong beer —which she has previously referred to as "a friend and a food" — and a cigarette.
Today, however, Hambling amiably, if slightly begrudgingly, makes coffee in her skylit painting space. A giant succulent plant stretches up to the ceiling. It's completely quiet apart from a metronome-like ticking. "I think it's the Queen," says Hambling pointing to a trio of wobbly-headed ornaments in one corner. "That bloody Queen makes a hell of a racket." She started work at 6 a.m. — her regular routine. And while a four-pack of malty, 7.4 per cent-strength lager is propped performatively upon a pile of books on her desk, and she confesses to having drunk copious amounts of Champagne at a 60th birthday party a couple of days ago, her famous cigarettes have been replaced.
"With this ridiculous thing," she exclaims, raising her eyebrows theatrically, and gesturing to a fluorescent pink vape, hanging on a lanyard around her neck.
"I was a really professional smoker," she says of the habit she first took up aged 14. "But I had this heart attack," she adds bluntly of the near-fatal incident that occurred just as she was about to open a show in New York last March. "It was just as well it happened in New York because the ambulance came straight away. I'd be dead if it had happened around here," she deadpans. "I did stop breathing. I sort of died and came back again."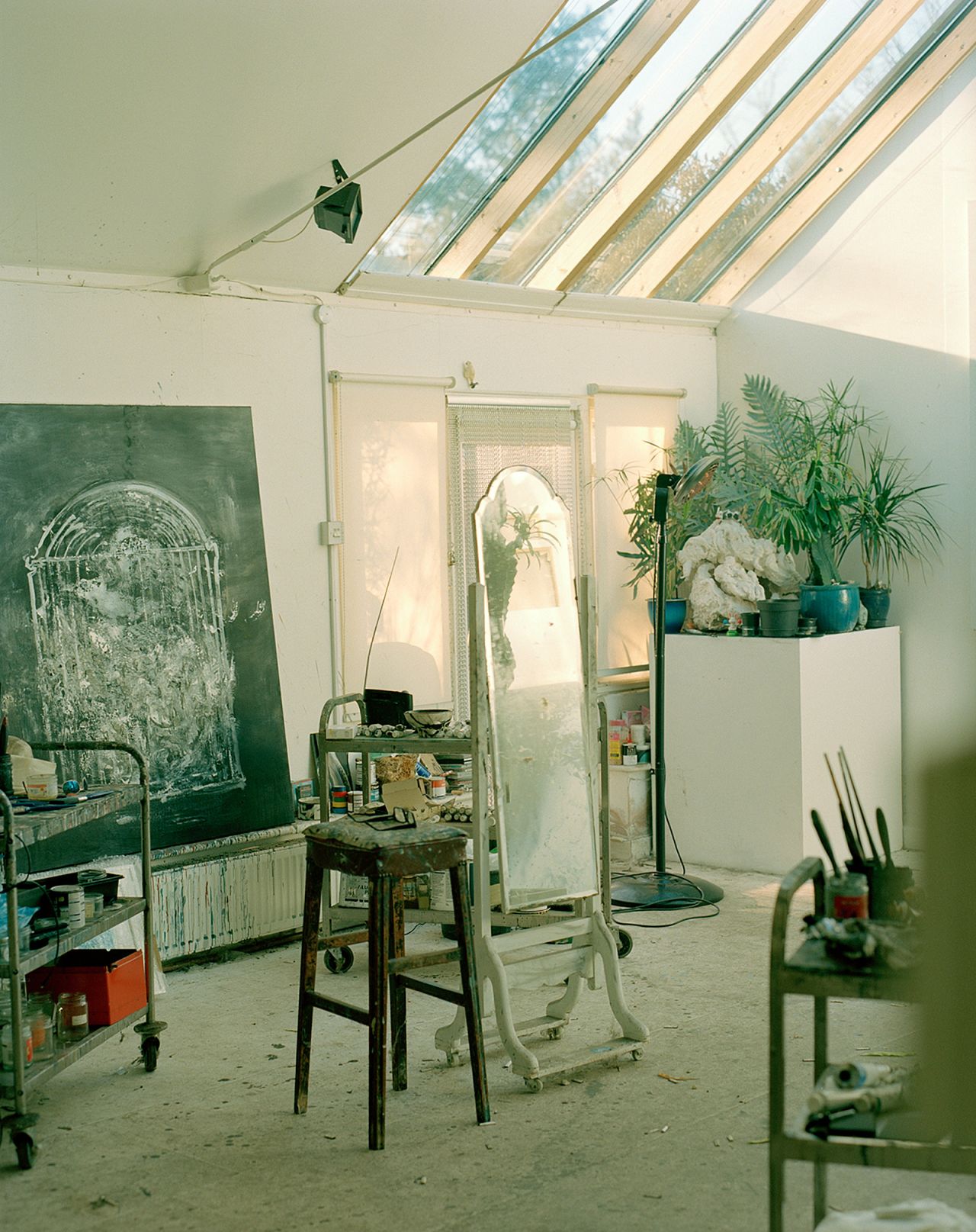 Death has long been a recurring theme in Hambling's work. Her current show at Gainsborough's House — the museum based around the former townhouse of 18th-century painter Thomas Gainsborough — includes the 1988 drawing "My mother dead, VII" and 2021's "Self-portrait," depicting a body in a coffin, with Hambling's ghostly visage floating above it.
Going back to "where it all began"
Titled "Origins," the exhibition spans six decades of work; it starts with the 1963 ink on paper "Rosie the Rhino" — drawn from a stuffed rhinoceros in Ipswich Museum and on loan from the British Museum — and ranges from Suffolk skylines and seascapes to paintings and drawings of father, her mentors — the late local artists Cedric Morris and Arthur Lett-Haines — and her long-term partner Tory Lawrence. The joyful and vibrant "Tory laughing" (1984) finds a stark contrast in "Tory" (2021) — a triptych of paintings depicting her descent into illness, due to an inoperable brain tumor.
"It's such a personal exhibition," says Gainsborough's House director Mark Bills. "Maggi selected the work, and it really shows how she feels about her life and the people closest to her — laughing or at the point of death. There's both light and dark within it."
It's also a homecoming for Hambling, who was born in Sudbury and remembers visiting the museum as a child with her mother. "It's where I first registered a real oil painting; it was just fields and cows, but it just took me to this other place," she recalls. "I think that's what great art can do. It's where life and death come together and co-habit. You look at a Rothko and know what it is to be alive and what it might be like to die."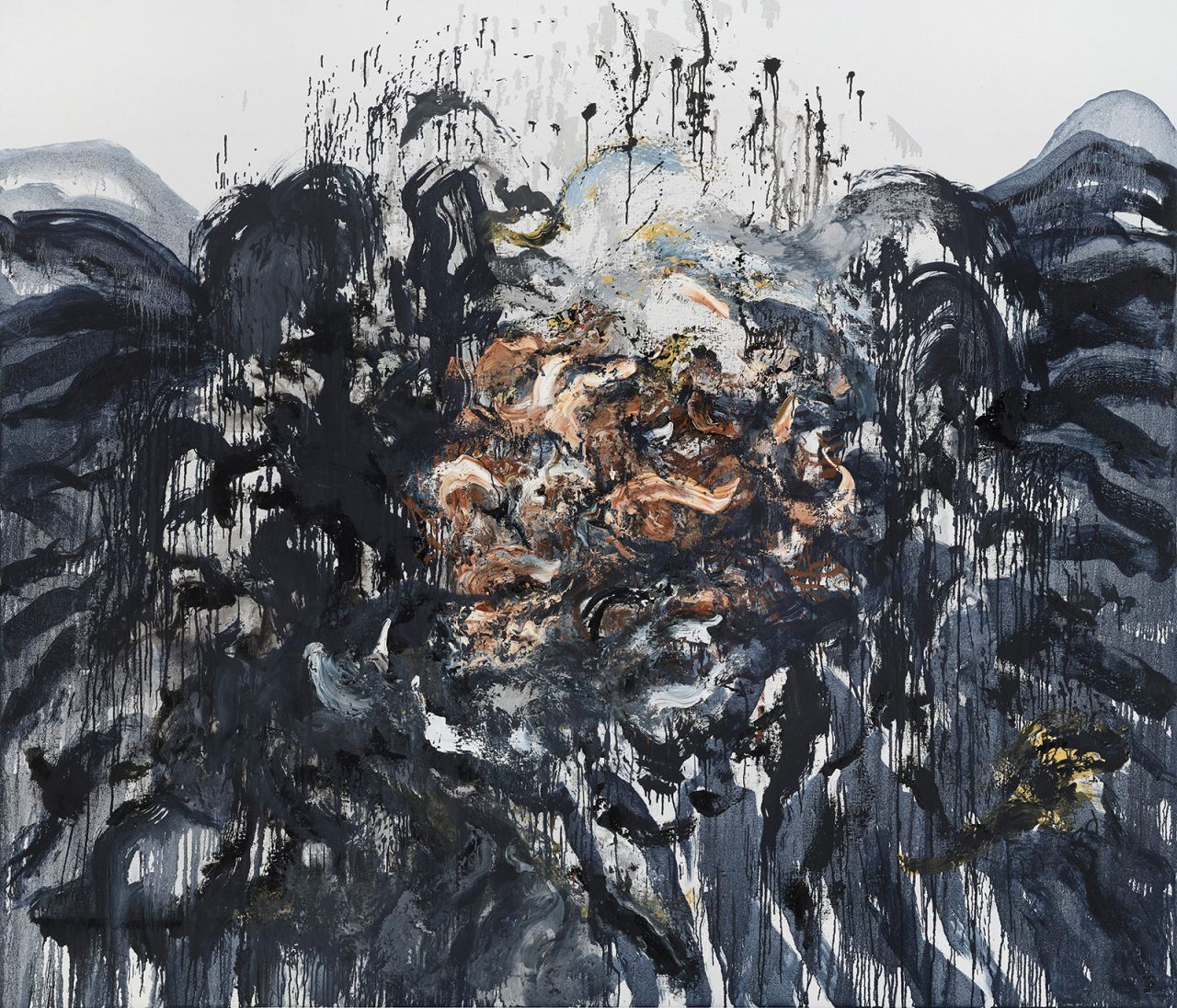 After her own near-death experience in 2022, Hambling spent six weeks in hospital, then returned to Suffolk and straightaway began to paint. "It was desperate: I wasn't smoking; I was still feeling very odd," she recalls, showing me the dense and stormy compositions she produced during this time in chronological order. Collectively titled "Maelstrom," the swarming masses of energetic marks are not obviously figurative, yet neither does Hambling think of them as abstract. "They're about Ukraine, but also about what happened to me," she says. "I think there's a freedom about them that possibly wasn't there before. And the feeling that there's less time makes them even more urgent."
These works will be shown for the first time in October by Frankie Rossi Art Projects in London, who will also present Hambling's work at Frieze Masters (October 11-15). Both will coincide with her first museum exhibition in Italy, at Museo Ettore Fico in Turin. Surprisingly, she admits to being nervous about such openings. "People say, 'Oh, why are you nervous you've had lots of exhibitions,' but the point is that it's got to be as good as the last one, if not better," she muses. "I still live in doubt the whole time about my work."
A legacy of love
At the same time, the criticism sparked by her three public sculptures — including the recent backlash over her use of the female nude in her London tribute to women's rights advocate Mary Wollstonecraft — she treats "like water off a duck's back," she says. "But I was upset when there was all that fuss about "Scallop," because I thought it was one of the more beautiful things I've ever managed to make," she says of the nearly 4m-high, stainless-steel tribute to composer Benjamin Britten, who lived in Aldeburgh.
Suffolk — or "where it all began" — plays a major role in Hambling's personal mythology. She leans back on the sofa, puffs on her vape, and revels in telling tales of her student days at the East Anglican School of Painting and Drawing, run by Lett-Haines and Morris. Today, she sketches at an old coastguard lookout station (although she cannot swim) and goes to the pub with fellow local Sarah Lucas — one of the Young British Artists who made waves in the 1990s alongside Damien Hirst and Tracey Emin, and whose Tate Britain retrospective opens in September.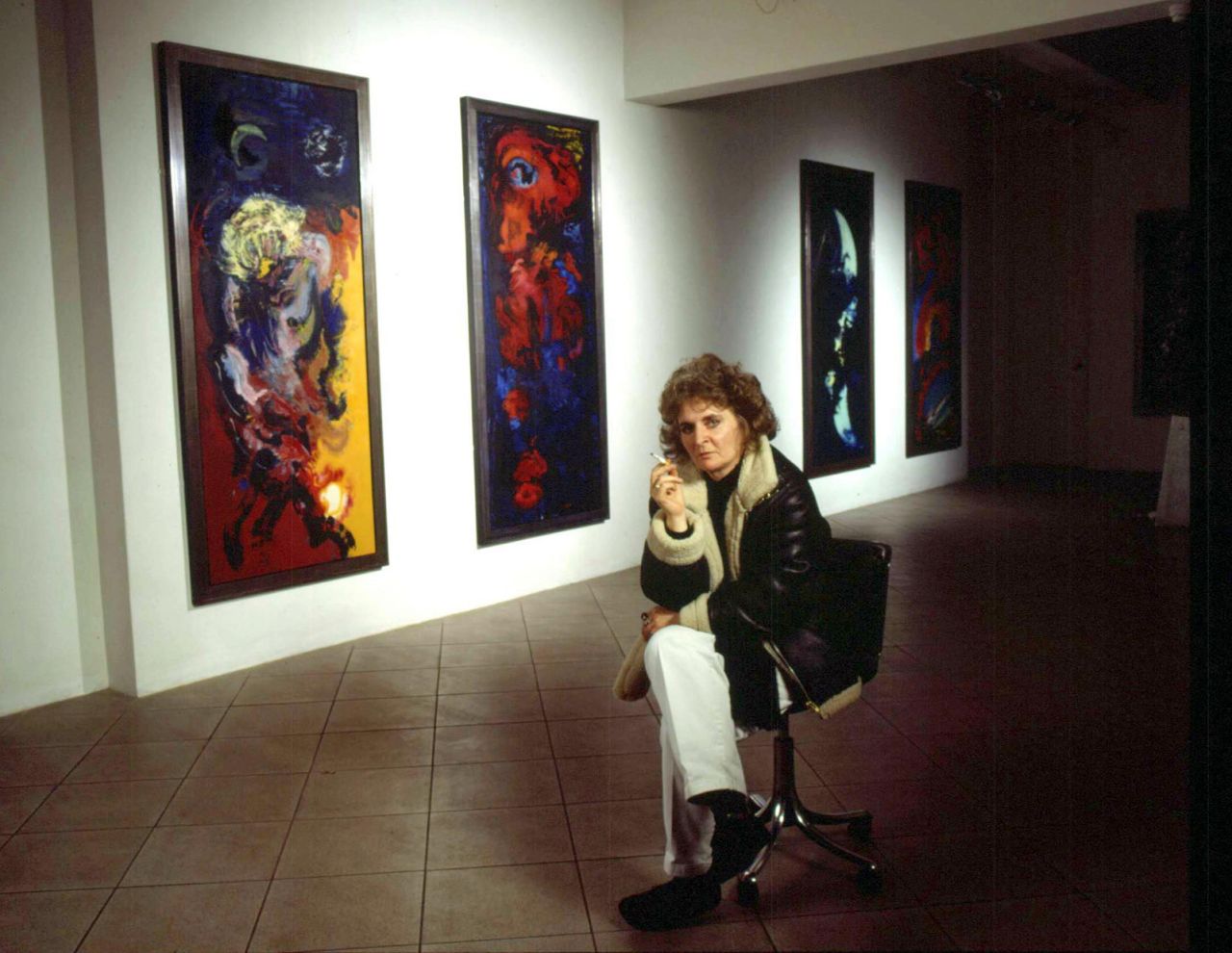 But London, too, has left a mark — first as an art student and Soho reveller in the 1960s; later as the lover of famed painter Francis Bacon's muse Henrietta Moraes. Hambling continues to live and work in the city part-time, teaching life-drawing classes one day a week at a college for adult education. "I suppose I must enjoy it," she remarks, wryly, of the role she has held for nearly 45 years. "I certainly don't do it for the money."
One of her former students is Cecily Brown — the 54-year-old British artist whose paintings have sold for as much as $6.7million at auction. "She's sort of my protégée," says Hambling. "For a time, she used my garage in London as a studio in exchange for being my cleaner; should have asked for 10 per cent!" Hambling laughs, adding that she currently has "a very good student called Jelly Green," who she's been teaching for the past 16 years.
For Green, Hambling is "an incredible teacher; she's very generous with her time. She's also very honest. If you've done a terrible painting she will let you know, but in an encouraging way." She finds Hambling's fearsome reputation amusing, "because actually, she is one of the softest people I know. She's very thoughtful, very loving — and very soft."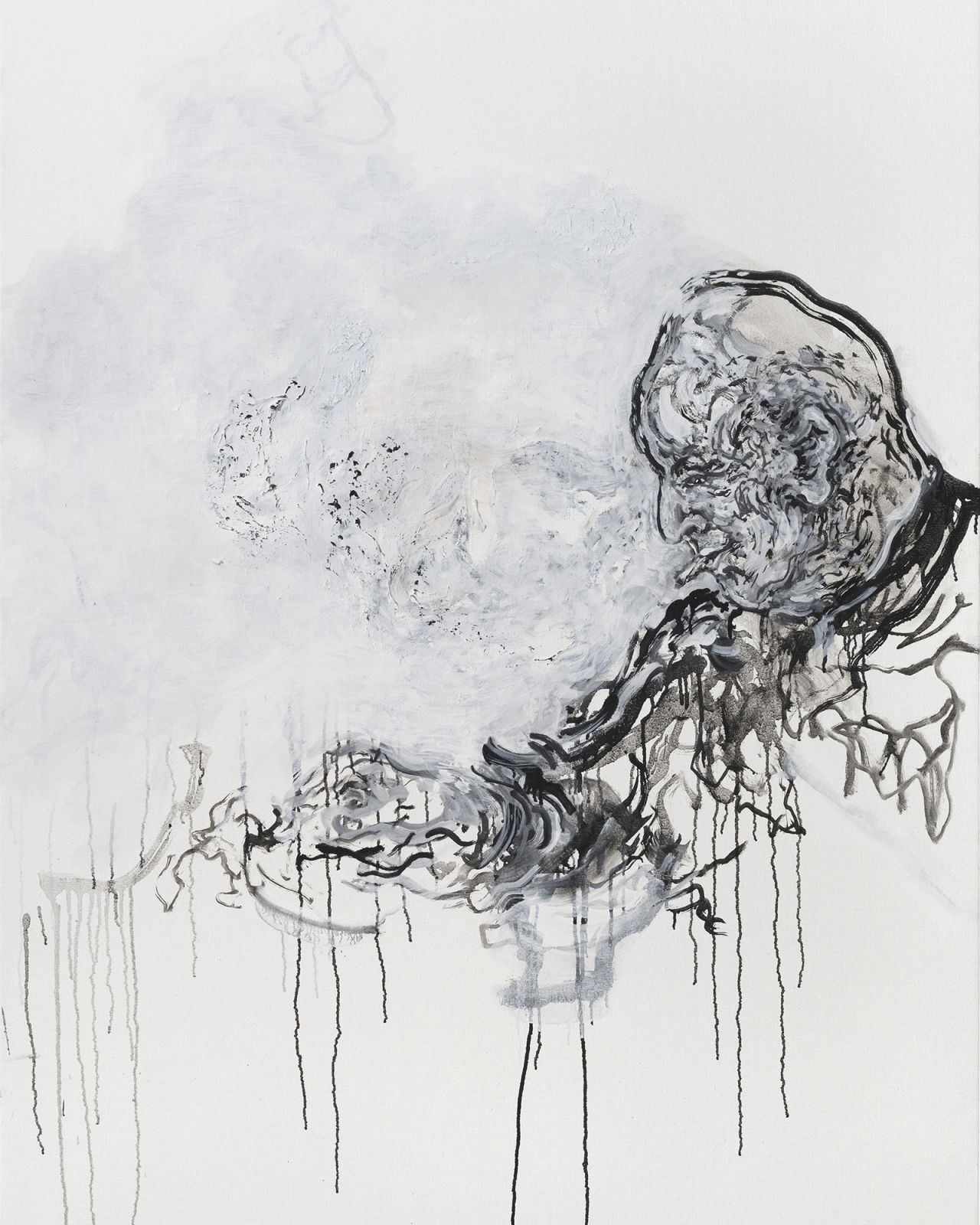 Hambling herself asserts: "I've never set out to be controversial. It just seems to have happened." She's similarly nonchalant about her epithet of "queer icon." "I think I got some lifetime achievement award for being gay," she laughs, "but I just happened to be queer, and actually what I think is interesting is what people do."
As for what Hambling intends to do now, she doesn't have a grand plan. She'd like to do a portrait of British pop star Will Young, who lives near her in London and has become a friend. She's worried about the environment: "I don't know what can be done about it, though. People seem to be retracting all their promises." But above all she wants to keep painting, and "just get a bit better (at it)," she says. There's a moment of silence. The Queen continues to tick-tock. "I'm really very boring. I just like to get up and work."