Idil Demirel
ISTANBUL : Jisbar's pop art exhibition at Kalyon Kültür's Taş Konak in Istanbul intricately weaves history, culture and contemporary street art, inviting all to explore a dynamic fusion of iconic figures and city inspiration
Jisbar, the famous French pop artist also known as Jean-Baptiste Launay, showcased his art in Istanbul for the first time at Kalyon Kültür's Taş Konak.
Curated by Aslı Bora, the exhibition, titled "Jisbar in Istanbul," features a collection of 20 pieces and 40 original prints, all inspired by the city of Istanbul. This collective body of work promises a rich cultural and artistic experience, appealing to both the artist and local art lovers.
Known for drawing inspiration from diverse cultures, Jisbar found Istanbul's unique blend of history and culture intriguing. He wanted to create a tribute to the city's spirit by showcasing his artwork here.
He takes iconic artworks and characters from art history, such as "Mona Lisa," "Girl with a Pearl Earring" and other artworks by famous artists such as Frida Kahlo, Salvador Dali and Gustav Klimt. He brings them into the 21st century with his pop style and the free spirit of street art, providing an inspiring experience.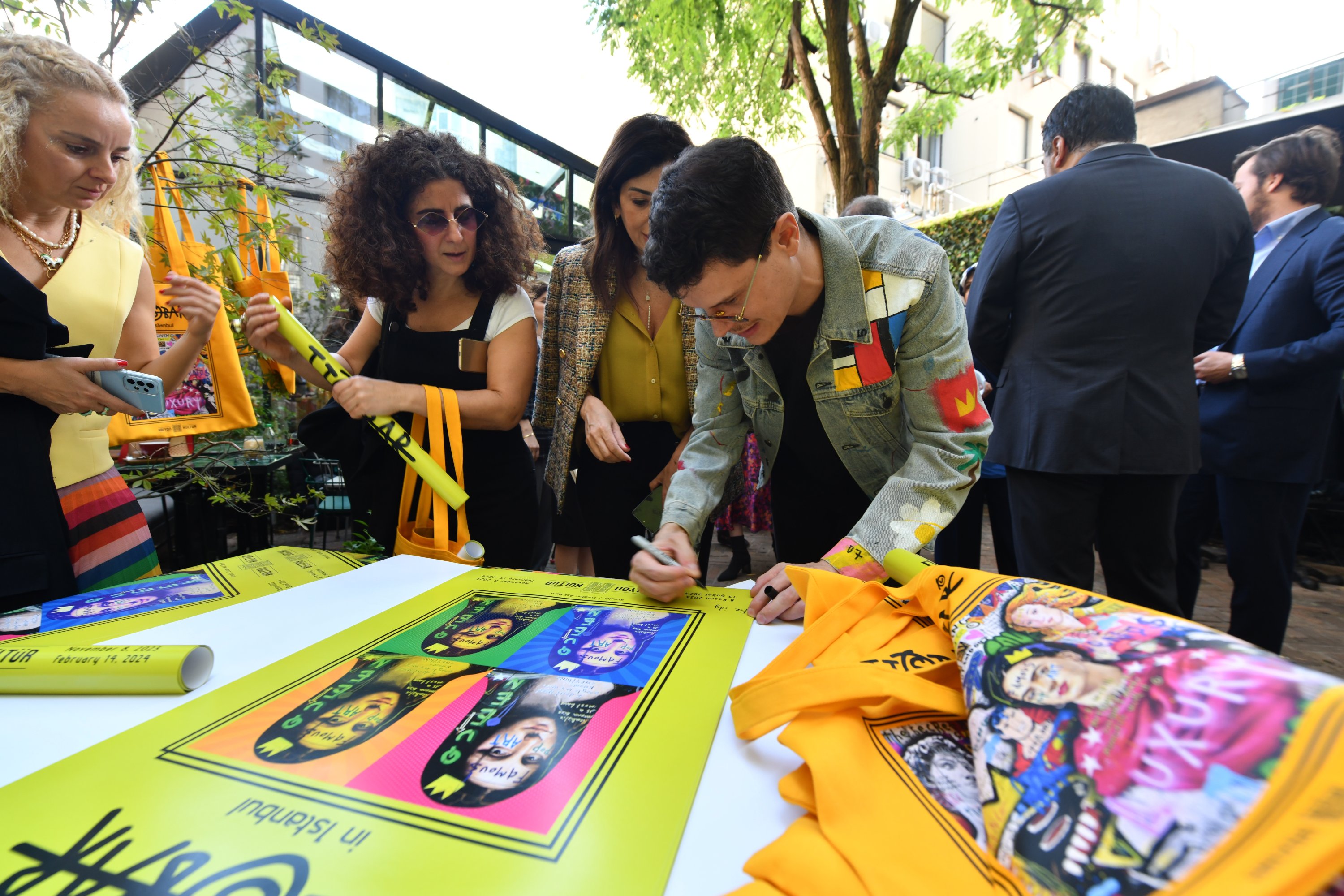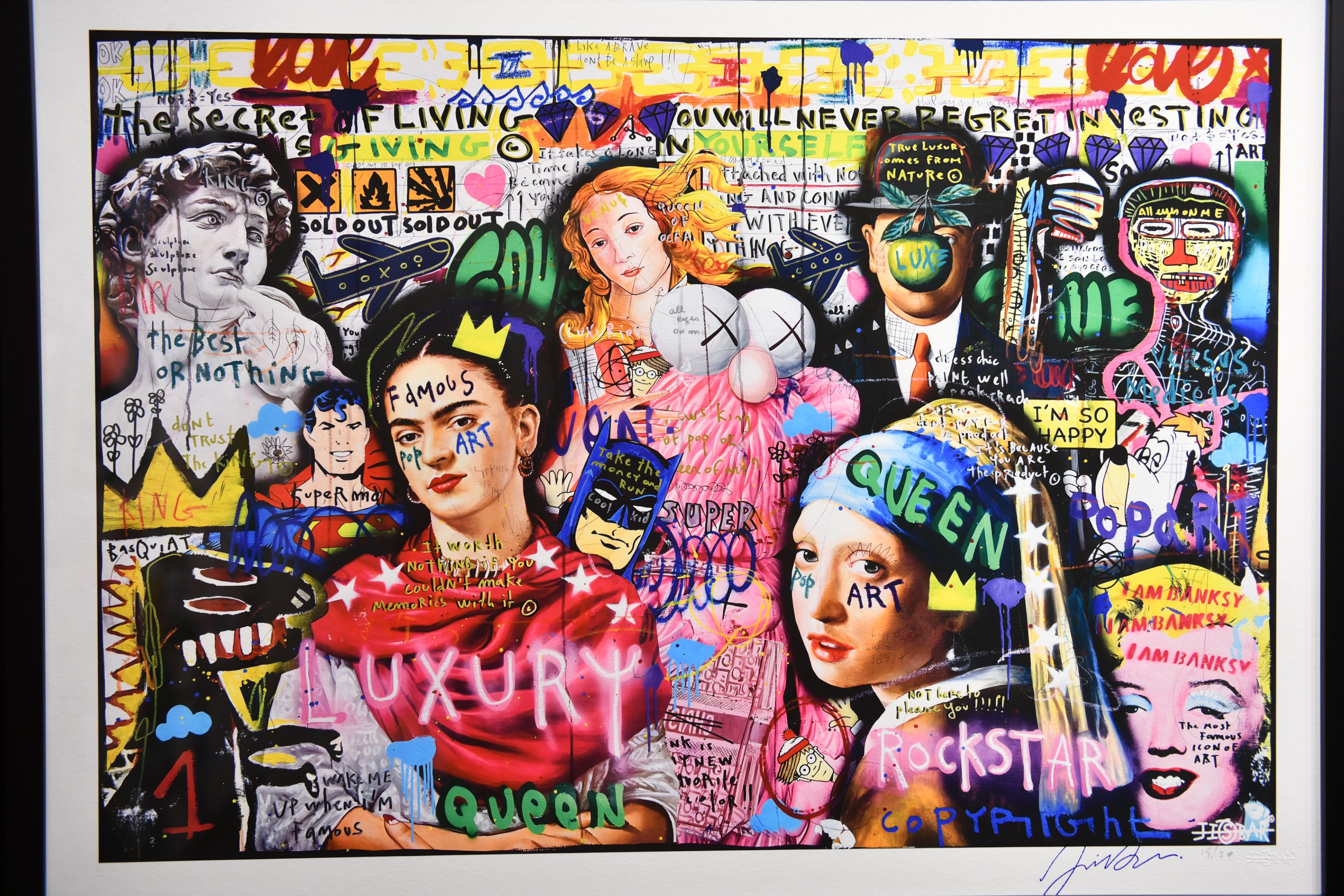 The exhibition features striking artworks that combine the Turkish flag with the Mona Lisa. Jisbar explained that the Mona Lisa holds a significant place in his art, and he has depicted her in various settings throughout his career, even sending her into space.
He expressed how much he loved Istanbul's charming atmosphere and cultural richness and said at the opening of the exhibition: "It's a beautiful, enchanting city. As an artist, I love drawing inspiration from different cultures and getting to know them. When I came here, I was filled with curiosity. It's truly a fascinating city."
He added, "This is my first visit, but it won't be the last. The architecture of the city is also captivating. We are currently in Nişantaşı, and the streets and architecture are very impressive."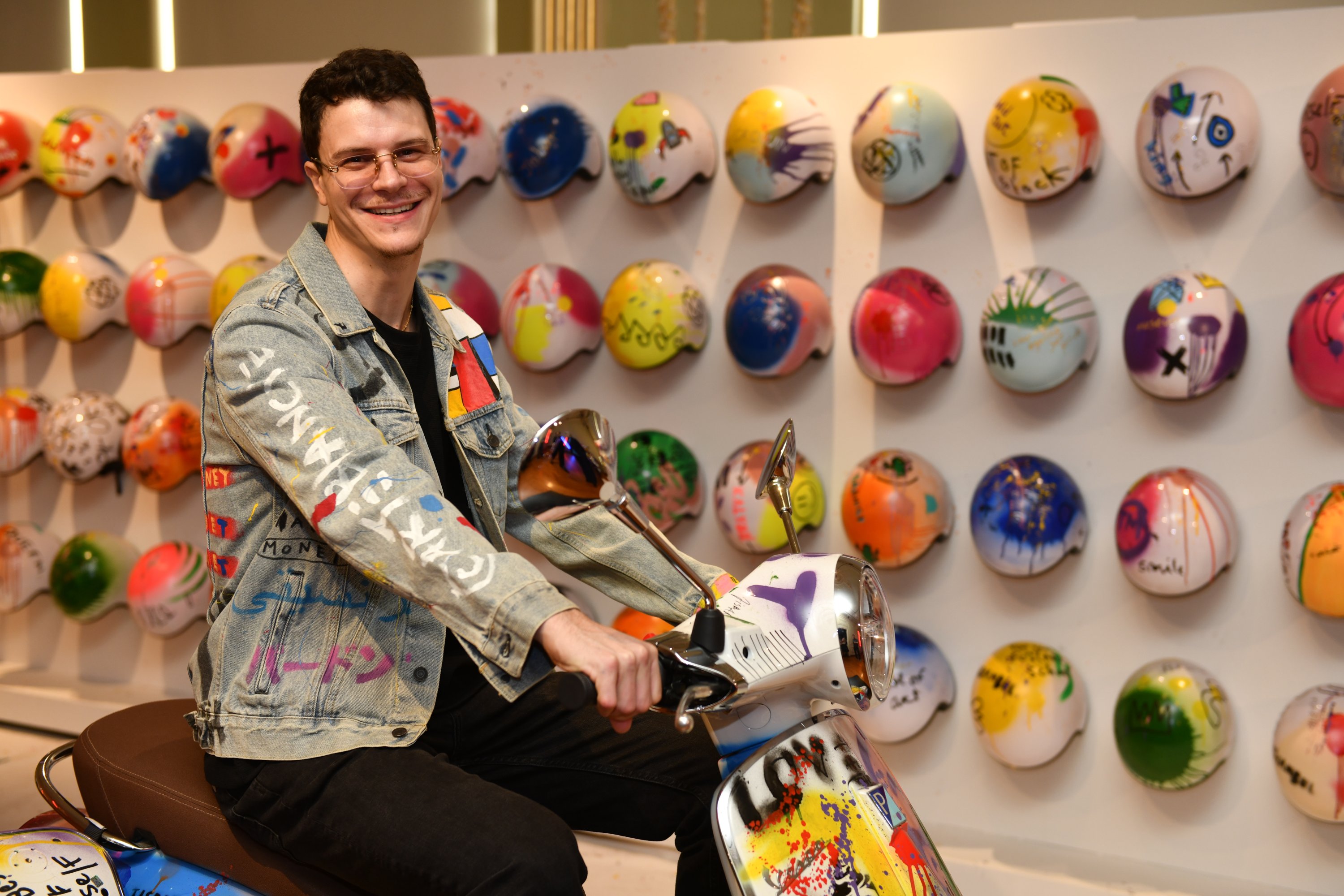 When Jisbar was asked if there was a Turkish artist whose works he admired, he responded: "Ah yes, there is. There is an artist named Emre Yusufi whose sculptures I saw in a gallery in Paris. I think his works, especially those related to Hercules, are fantastic and I find all of his pieces very cool."
Jisbar emphasized that Istanbul was not just a backdrop for his exhibition but also a source of inspiration and a muse. He felt a deep connection to the city's rich history and vibrant streets, profoundly influencing his art. The exhibition expresses his respect for this magnificent city and is a tribute to its spirit.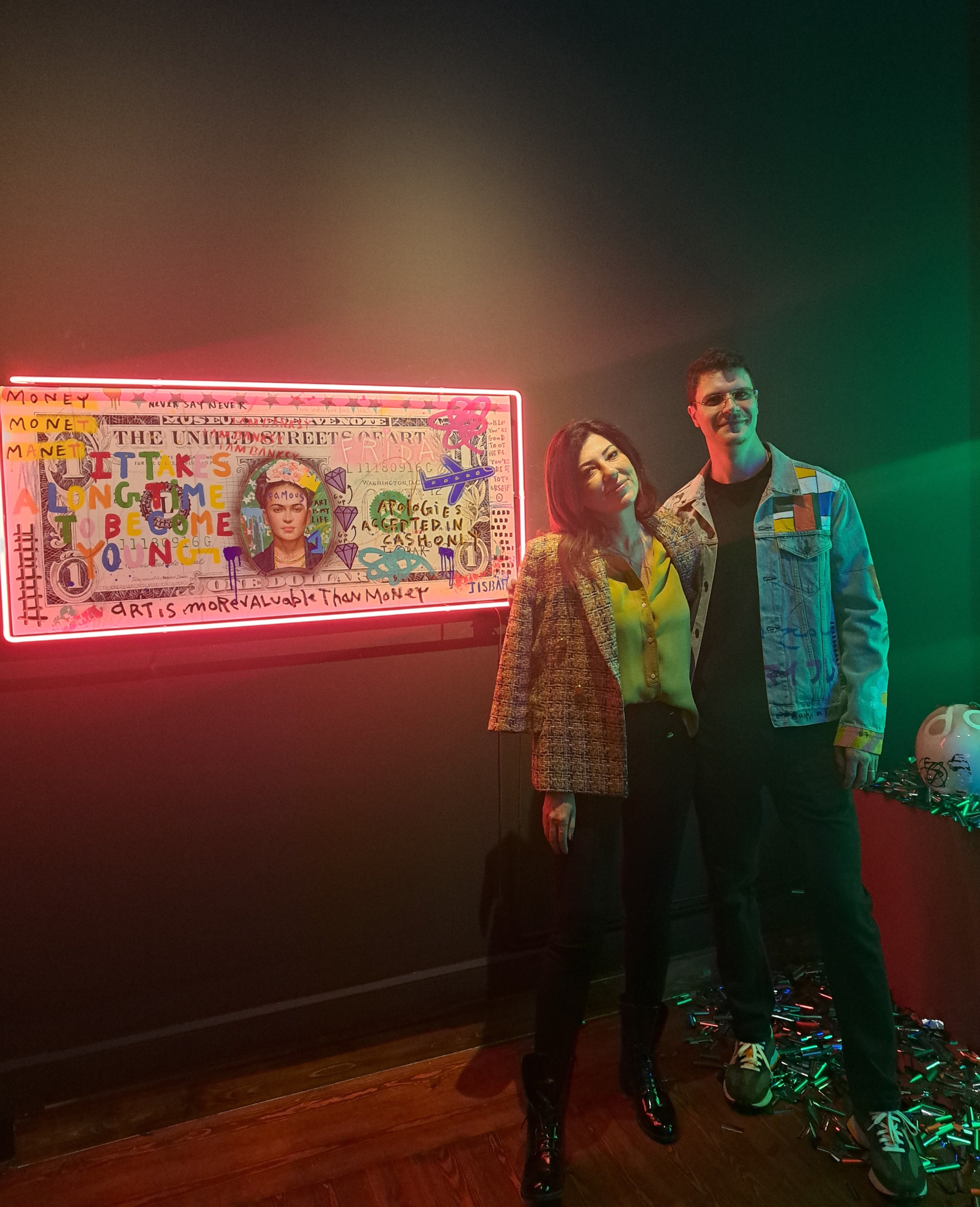 Jisbar's distinctive pop art style seamlessly merges the world of street art with the traditions of pop culture. This fusion has made him a celebrated artist, rejuvenating iconic artworks and historical figures with an infusion of contemporary street art energy.
He began his art journey by creating graffiti on the streets of Paris, blending street art with his unique pop style. His works, adorned with slogans and symbols, invite the audience to go beyond the imagery.
The youthful artist, at 33 years of age, has made a significant mark in the art world through his innovative contributions. He garnered widespread attention for his unique performance during the 500th-anniversary tribute to Leonardo da Vinci.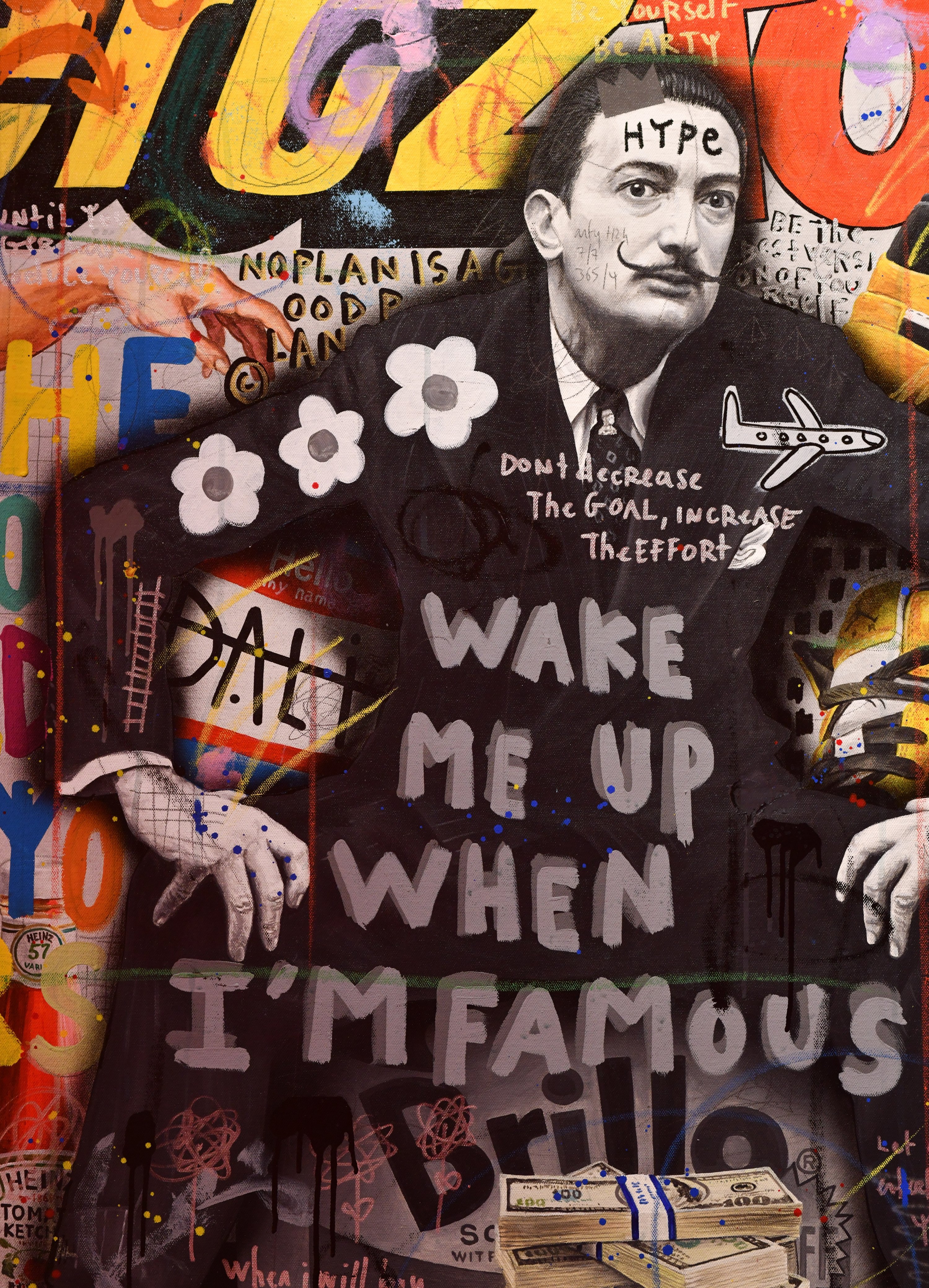 For Jisbar, each of his artwork pieces represents an untold narrative waiting to be unraveled. He enhances these stories by incorporating words, slogans, numbers and codes into his pieces. He intends to encourage viewers to scrutinize every element within his creations, fostering an environment where they can unearth their personal clues, messages and historical contexts within the artwork.
The exhibition can be visited for free until Feb. 14.
Courtesy: Dailysabah