Neslihan Koçak
Fish has been a staple of dinner tables for millennia and for almost as long, there have been appetizers accompanying fish on those tables with some unique desserts afterward. So, let's take a look at these traditional delicacies that are still popular for good reason
People have feasted on fish for millennia, and fishing has been an important economic factor that provides income and job opportunities around the world.
It is also an important industry in Türkiye, especially in the Black Sea and Marmara, and has always been an important source of income for the people of the region. The country's metropolis Istanbul is famous for its fish, and Western travelers praise the delicious dishes that can be enjoyed in the city.
According to Evliya Çelebi, a famous 17th-century Ottoman explorer, unlike other regions, Istanbul has an exceptional variety of fish. In certain seasons, fish flock to the Bosporus in large groups.
The Black Sea is also a rich body of water. One of the main occupations of Sinopians is fishing. They are engaged in salting and fish oil trade. They mostly salt mackerel and bonito and at one time, also extracted the oil from dolphins and seals.
In Karekin Deveciyan's book "Fish and Fishing in Türkiye" written in 1915, it is stated that anchovies are abundant in the Black Sea coasts of Sürmene, Trabzon and Sinop from November to April.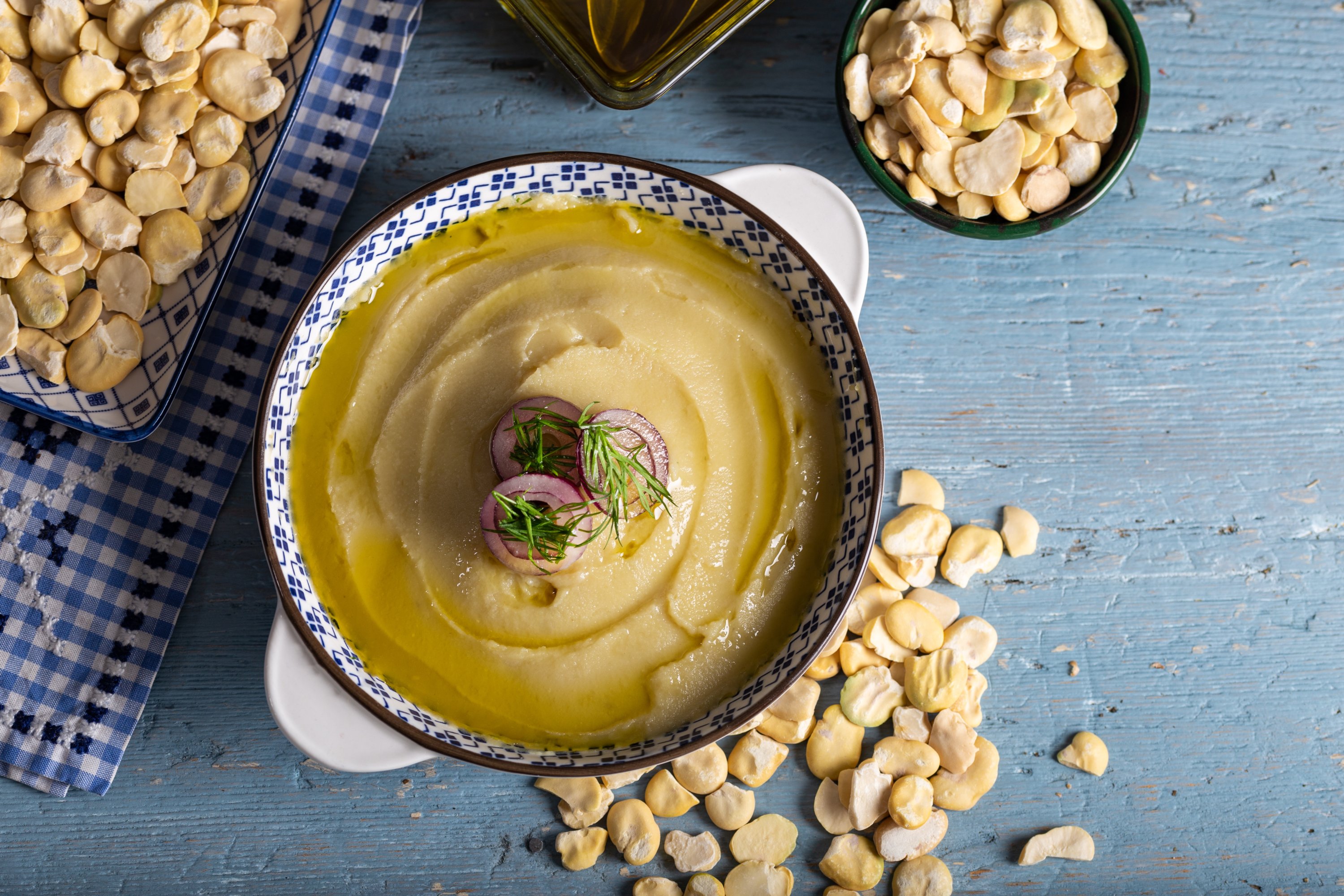 The fishing profession during the Seljuk and Ottoman periods was usually carried out by local Greeks, Armenians and Romans.
Today, I would like to briefly talk about the most consumed fish, appetizers and desserts within the borders of Türkiye.
Fishing in Türkiye – a country surrounded by water on three fronts – is popular in the waters of the Black Sea, Aegean Sea and the Mediterranean, in the Marmara Sea, the straits – Istanbul and Çanakkale – and its inland waters.
According to research, anchovies, or as they are locally called, hamsi, are consumed the most in Türkiye, followed by sardines and horse mackerel.
Regional species such as bluefish, whiting and bonito are consumed also in Istanbul. Bogue and shad are unique to the region of Izmir, where they are the most preferred item on a fish cuisine menu.
Fish is usually cooked by grilling, frying or steaming. Some of the appetizers commonly served with fish are as follows.
Fava
Fava is the most delicious form of dried broad beans and an appetizer that can be prepared quickly. Fava is a very delicious recipe that is also preferred as an entree starter.
Shakshuka
Shakshouka is a stir-fry dish that can be easily prepared in all seasons and is made by mixing vegetables.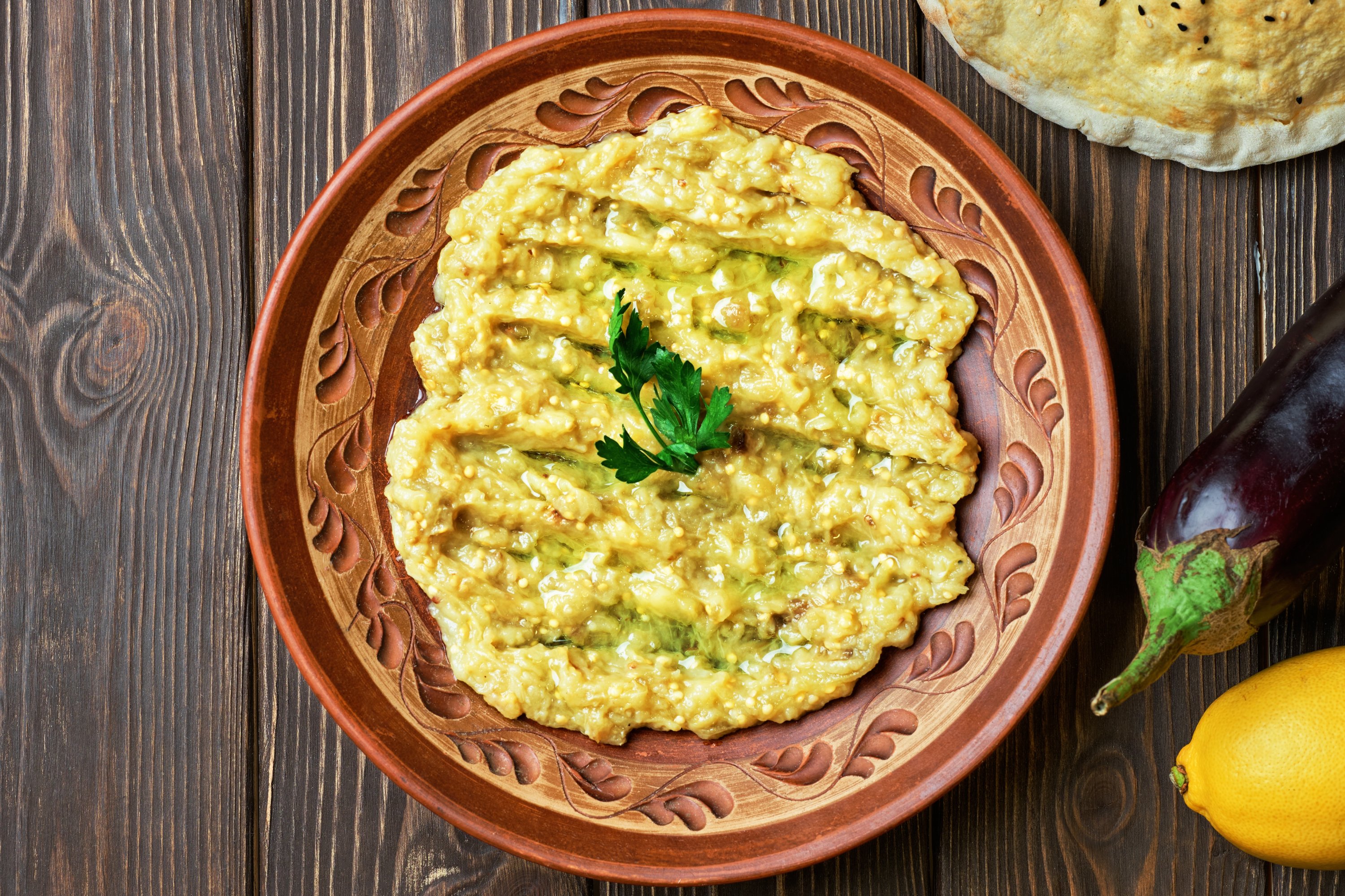 Walnut Tarator
The incredible taste of carrots, yogurt and walnuts! Tarator, which can be prepared in about 10 to 15 minutes, consists of grated carrots, roasted in oil, mixed with yogurt and plenty of walnuts.
Eggplant salad
One of the first things that come to mind when a salad is mentioned in the same sentence as fish is eggplant salad. You can prepare and serve this salad in a short time by roasting the eggplants and mixing them with various vegetables.
Arugula salad
Arugula takes the lead in salad recipes alongside fish. Arugula, which can be mixed with different greens, is usually consumed on its own and with plenty of lemon. Depending on the season, arugula salad can be served with tomatoes, cheese, pomegranate or walnuts.
Eating dessert after enjoying a good fish is a must. Hot tahini halva and pumpkin dessert are among Turks' top choices. Let's take a look at the recipes for these two delicious desserts.
Pumpkin dessert
Ingredients
2 kilograms of pumpkin
3 cups of granulated sugar (more sugar depending on taste)
1 cup of crushed walnuts
Tahini
Instructions
For the pumpkin dessert, thinly slice the pumpkin, then peel it and remove the seeds. After washing, chop it into two or three finger-width chunks to the desired length. Arrange the pumpkin in a large and wide saucepan, sprinkling the sugar over them. Cover and set it aside for at least two to three hours or overnight. Since the pumpkin will release water during this waiting period, there is no need to add water while cooking. Cook the pumpkin on medium heat until it boils, and after boiling, cook on low heat until it softens. You can check if it is cooked with a fork from time to time. After cooling, the pumpkin dessert is placed on a serving plate, drizzled with tahini and sprinkled with crushed walnuts. In the same way, you can get a very pleasant taste by baking your pumpkin dessert in the oven.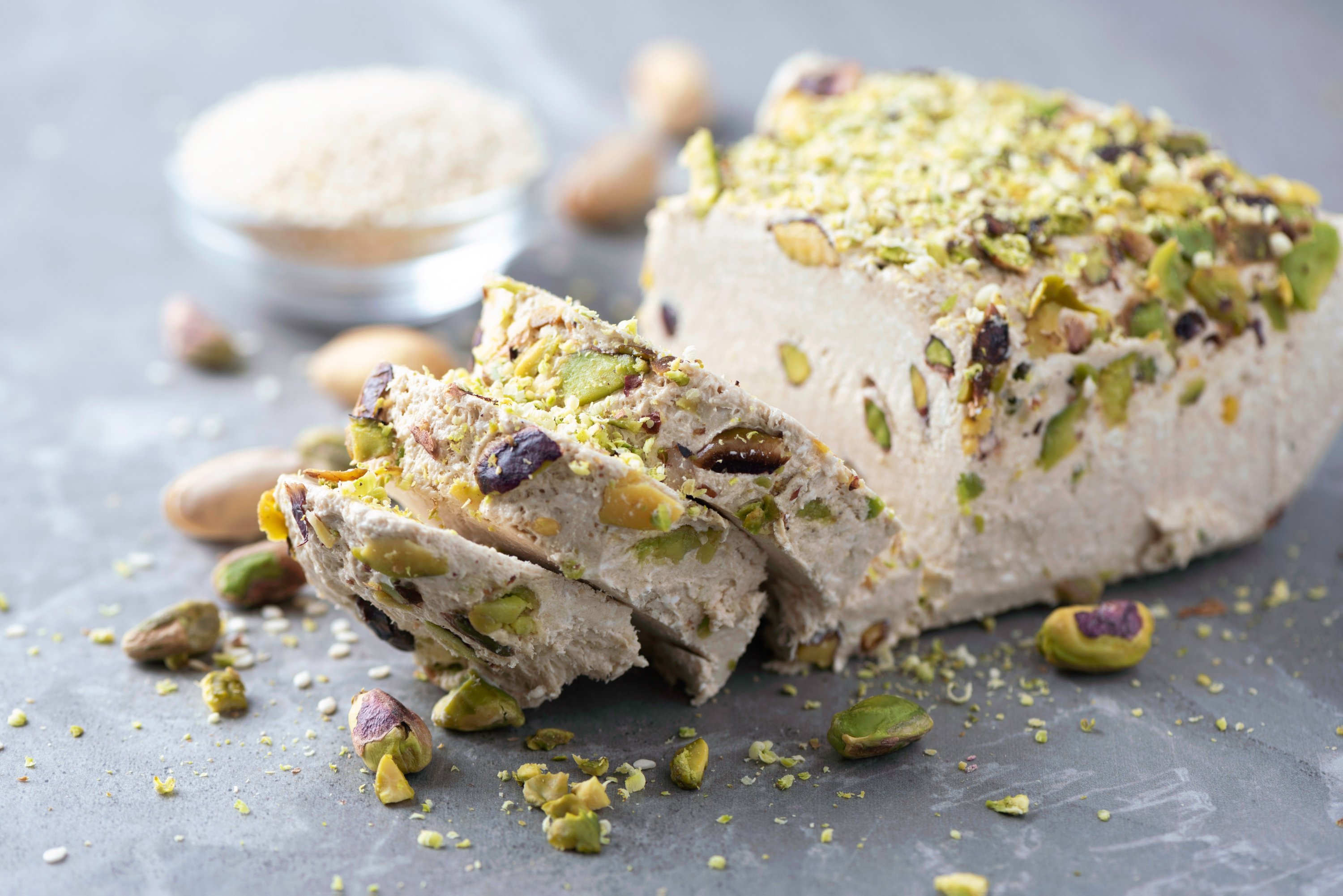 Baked tahini halva
Ingredients
400 grams of plain tahini halva
Juice of half a lemon
1 zest of half a lemon
1 teaspoon of milk
Walnuts for topping
Instructions
Crush the halva in a deep bowl until it becomes granular, add lemon juice, lemon zest and milk into it and mix. Divide the mixture into souffle cups, decorate them with walnuts and bake them in a preheated oven at 190 degrees Celsius (375 degrees Fahrenheit) until they are golden brown. Serve hot.
Courtesy: Dailysabah