MEXICO CITY (DPA) : Spending three days in Mexico City, then it would please you to know that you can have the full Mexican experience under 72 hours if you plan it right
Colonial palaces, the legacy of the Aztecs and Frida Kahlo, the history, kaleidoscopic nightlife and delicious cuisine – plus mezcal – to write home about: Despite its intensity and daunting size, a bold immersion in the best of Mexico City will change your world. Locals urge you to spend at least a week in this metropolis of 22 million people, but a three-day compact program also hits the mark.
Tour guide and architecture expert Santiago Garcia de Vinuesa recommends you start in the Centro Historico – where it all began.
Until the mid-19th century, today's historic center covered the entire city. "That's why there are so many hidden buildings and gems from all eras here," says Santiago. "It's a hectic place because everyone comes here to shop. But it's also very real."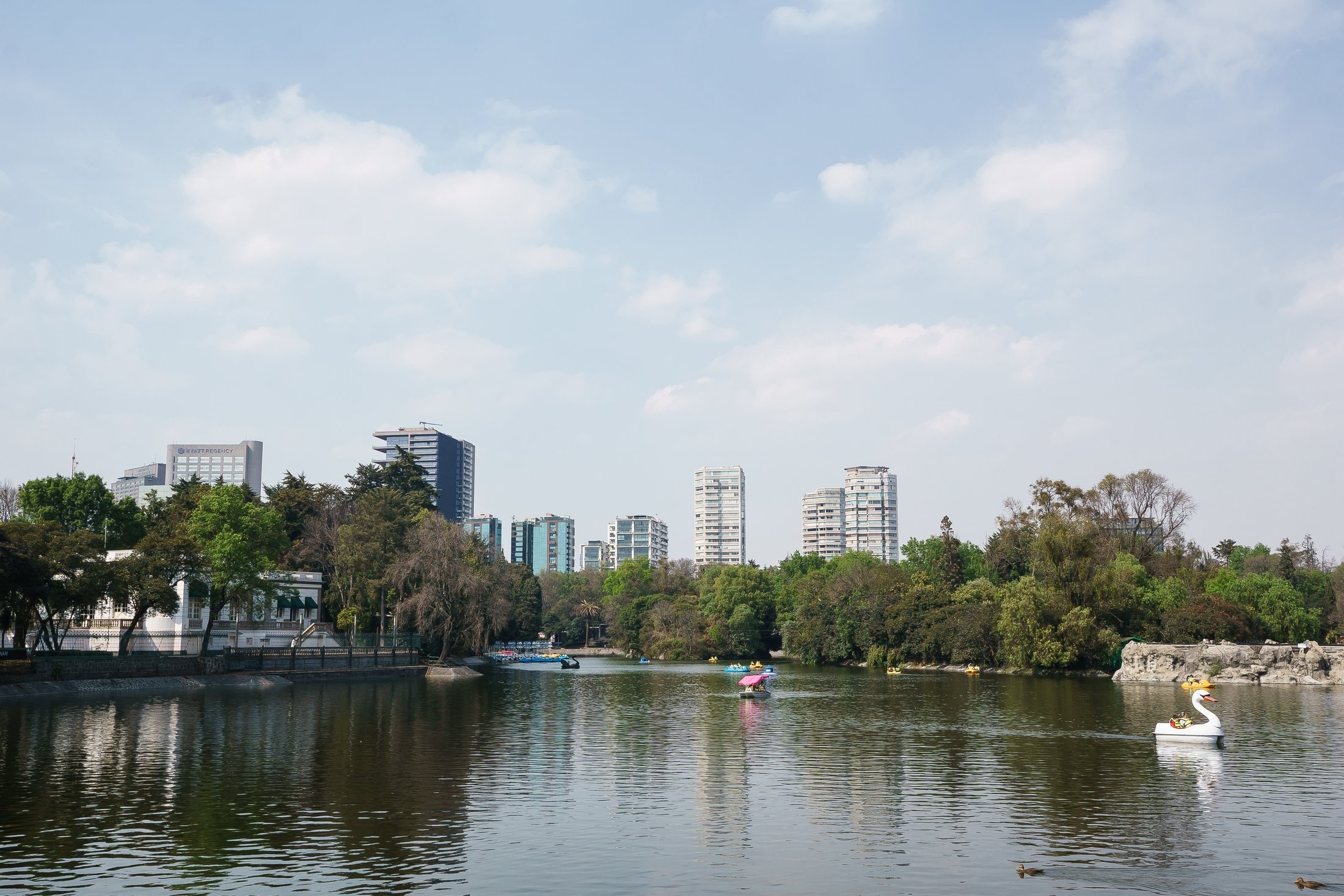 The city's birthplace is the mighty Zocalo main square and the vestiges of Tenochtitlan, the former heart of the Aztec Empire. Here, the ruins of the Templo Mayor, the main temple, are overshadowed by the giant Metropolitan Cathedral, once a symbol of the imperial power of the Spanish conquerors.
When the tumult gets overwhelming, head through the archways to the grand colonial courtyards. Maybe take a bite too, for example in the Azul Historico restaurant, located at Isabel La Catolica 30, run by renowned chef Ricardo Munoz Zurita.
Moving west, you pass many impressive sights built under the rule of General Porfirio Díaz in the late 19th century, after Mexico's independence. The ruling classes then took their cue from France, producing magnificent Art Nouveau buildings like the Palacio de Hierro – now a luxury shopping mall – and the Gran Hotel Ciudad de Mexico, with its spectacular Tiffany glass roof.
The Palacio Postal, the old main post office, is a masterpiece of Neo-Venetian architecture, while the Palacio de Bellas Artes cultural center is a whirl of architectural styles, from neoclassicism to Art Nouveau and Art Déco.
The cityscape mirrors the many influences pulling at its municipal chiefs over the centuries, says the guide. They sought to become more European, with a yearning also for the lifestyle of the American suburbs and an eye to the pre-Columbian past: "All of this while trying to be modern and cosmopolitan."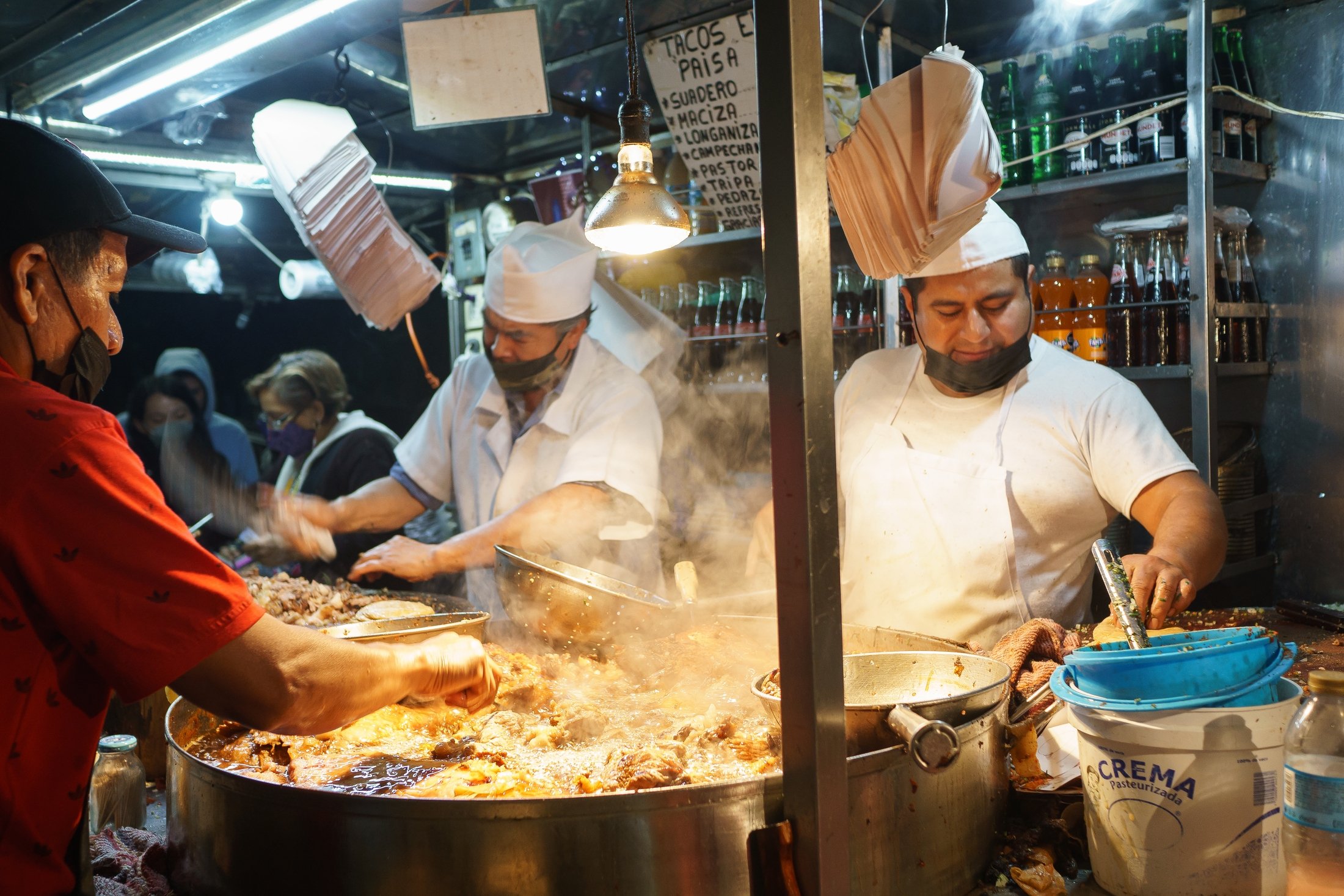 Taking it all in is thirsty work. Come the evening, head to the hip Roma district for at least one drink. Make it a mezcal cocktail with smoky pineapple at Licoreria Limantour, which was ranked fourth on the list of the 50 best bars in the world in 2022.
For dancing, head to the Zona Rosa, a party district and magnet for the LGBTQ community, with many bars and clubs. By day, its art galleries and antique shops offer stone lions, Jesus paintings, mahogany secretaries with golden inlays and Louis XIV-style chairs.
Day two is all about art, culture and curiosities. Roma and the equally cool Condesa district, with their brunch bars, boutiques and peeling, dignified house facades evoke Europe, perhaps Barcelona or Rome. Both districts are fully gentrified and very pricey by Mexican standards.
For lunch, try the fish restaurant Contramar at Calle de Durango 200. Another address often recommended is Mercado Roma – at Calle Querétaro 225. This food market hall laden with tacos, paella, ceviche, vegan Italian snacks and smoothies could hold its own in virtually any of the world's famous hipster neighborhoods.
From here it's a short stroll to the huge Chapultepec City Park, where those who prefer to avoid the promenade and its fly traders will find tranquillity on its many set-back trails. Here, fountains splash, squirrels hop in the trees, and traffic sounds are muffled.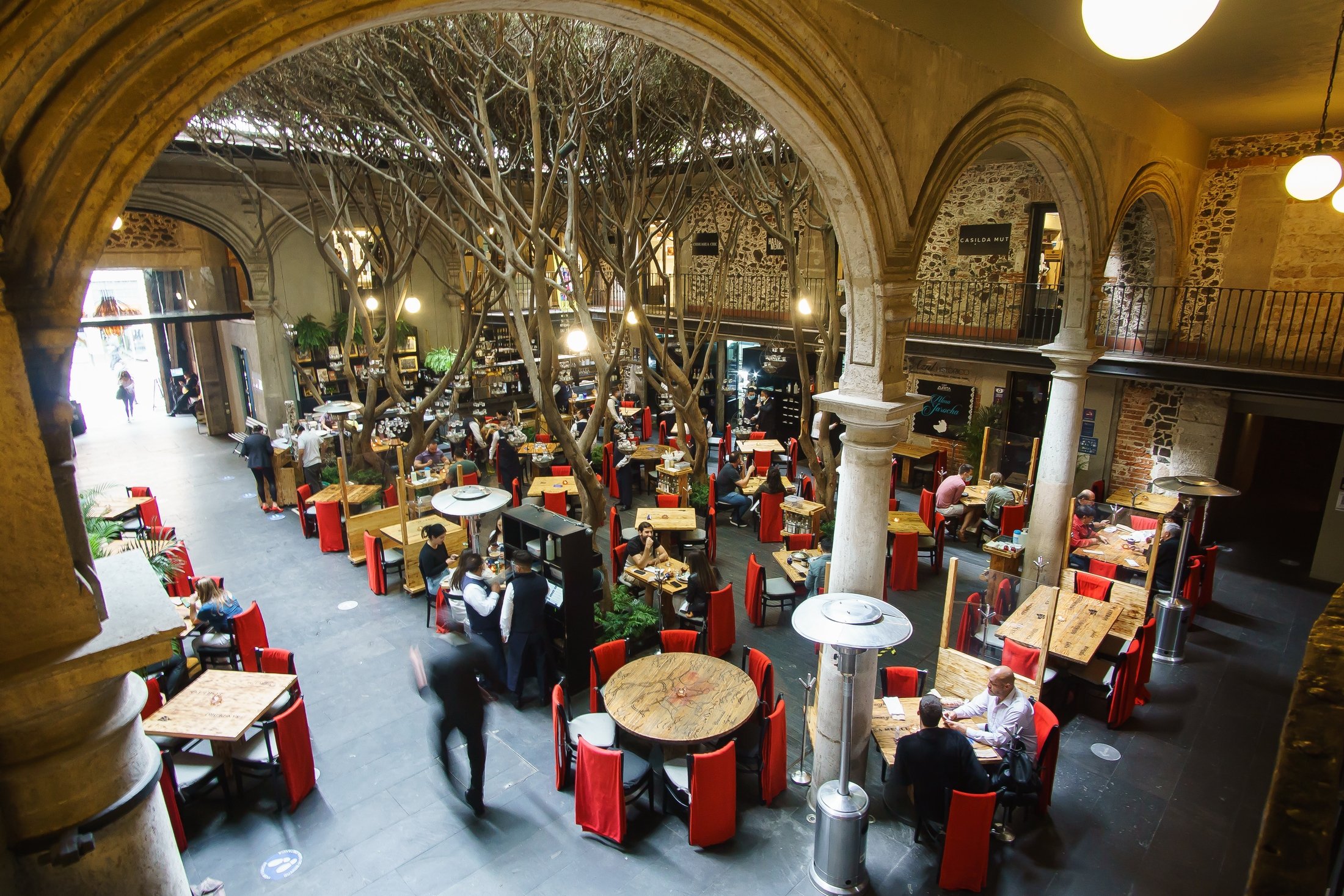 Around the park are several cultural highlights, starting with the imposing National Museum of Anthropology (Museo Nacional de Antropología). Also worth a visit are the museums of modern and contemporary art (Museo de Arte Moderno and Museo Tamayo) and the Casa Barragán, the former studio of the architect Luis Barragán.
The Castillo de Chapultepec is also worth a visit. Built by the Spanish colonial rulers, the castle was the imperial residence of Maximilian I from 1864. The Austrian was installed as a puppet regent during France's meddling in Mexico's affairs and was killed three years later. Today, the site houses a history museum.
From castles to cuisine, with a street food tour in the evening: Guide Clarissa Obregón says most Mexicans eat on the street. Most work six days a week and time is short. "That's why we need good street food," she says. And you find it on every corner.
A stop in Condesa brings tortas de cochinita pibil – braised pork sandwiches. On towards San Rafael, once a residential district and now middle class, where a street vendor made famous by YouTube serves succulent tacos campechanos with chorizo and beef.
Then a retreat to a gloomy pulqueria tavern, where the national drink pulque, made from fermented juice, takes some getting used to and is served in three versions. "We say it makes you sociable and a bit frisky," says Clarissa. "And it heals broken hearts."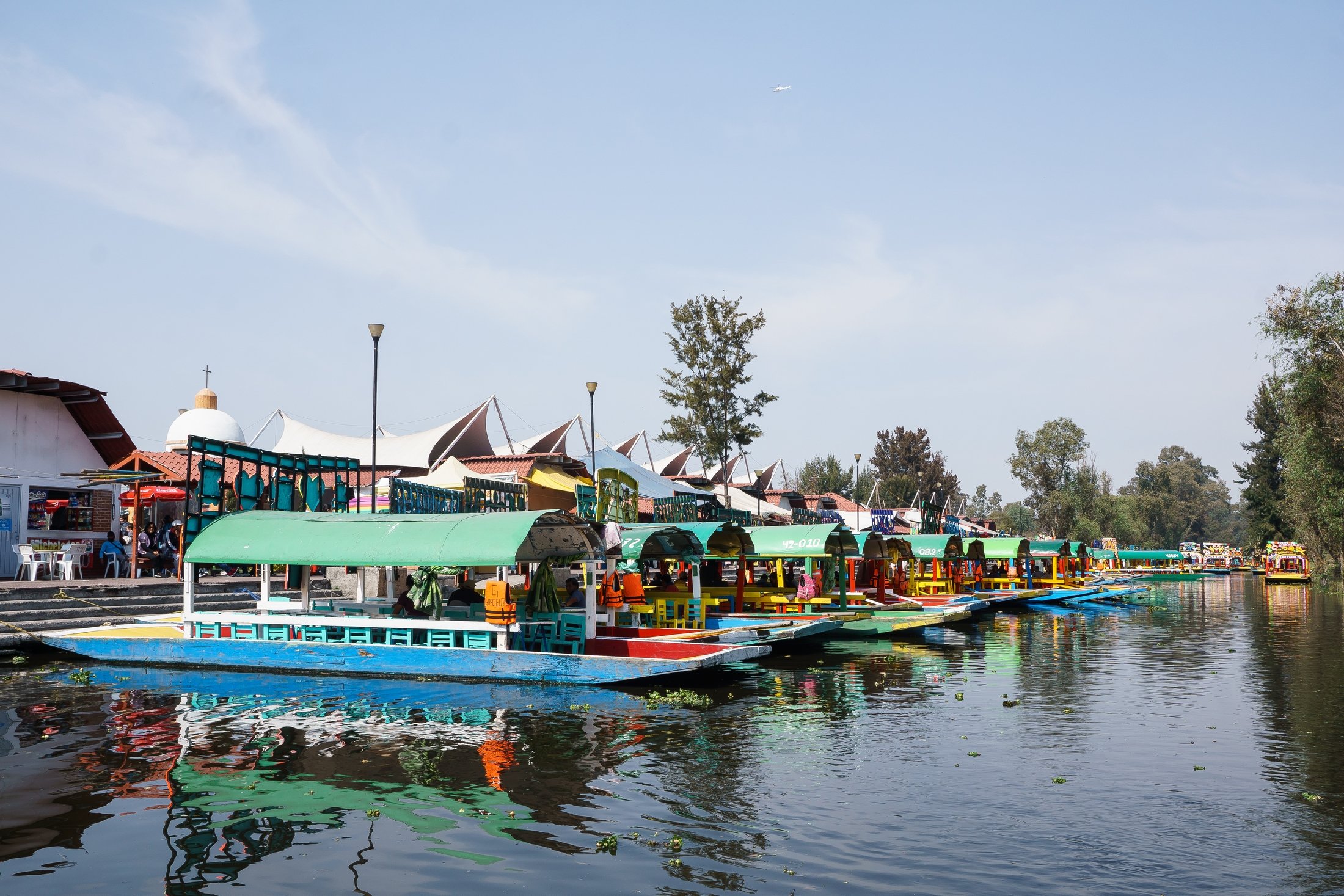 At Mercado de San Cosme it's fried quesadillas, tamales, stuffed corn dough, and atole, a heavy, hot drink also made from corn. Your stomach is now groaning but you keep eating because it tastes so good. Mezcal helps.
Day three starts with some relaxation at Lake Xochimilco and then up to the cozy southern borough of Coyoacán. Here, tourists flock to the cobalt-blue Frida Kahlo Museum, also called Casa Azul, the birthplace and workplace of Mexico's most famous artist.
In the afternoon, take a tour through the canals of Xochimilco, built for agriculture but today a popular excursion area, where around 1,500 trajineras – colorful flat-bottomed wooden boats – glide with guests through the network of waterways.
The grotesque highlight is the Isla de las Muñecas, the island of the dolls, where hundreds of them dangle in the trees, eerily weathered over the years. According to legend, a local man who found the body of a drowned girl kept hanging up dolls to honor her lost soul.
It's an old, colorful story, full of humanity and not nearly so scary when you actually get there – and maybe that's Mexico City for you too.