Özge Şengelen
The delicious desserts of Turkish cuisine, which have passed on from the past to the present as historical heritage, continue to decorate our tables after every meal, with their traditional flavors and unusual recipes appealing to different tastes
Are you one of those people who has dessert instead of the main meal in the morning, noon and evening? Or are you someone who is always looking for dessert after a delicious meal? Or do you have no craving for dessert?
Today, I will tell you about desserts that I claim you can never say no to, no matter what your answers to the previous questions were.
As everyone knows, Turkish cuisine has many delicious flavors. Of course, these delicious delicacies do not only consist of salty and sour dishes. Here are some delicious Turkish desserts that you can wrap your dinner up with.
Baklava
Baklava, one of the first desserts that come to mind when Türkiye is mentioned, is a crunchy sherbet dessert made by putting walnuts and pistachios between thinly rolled phyllo. In my opinion, the most beautiful form of this dessert is the original version; but it has been popular with different varieties as well, such as dry baklava, chocolate baklava and cold baklava.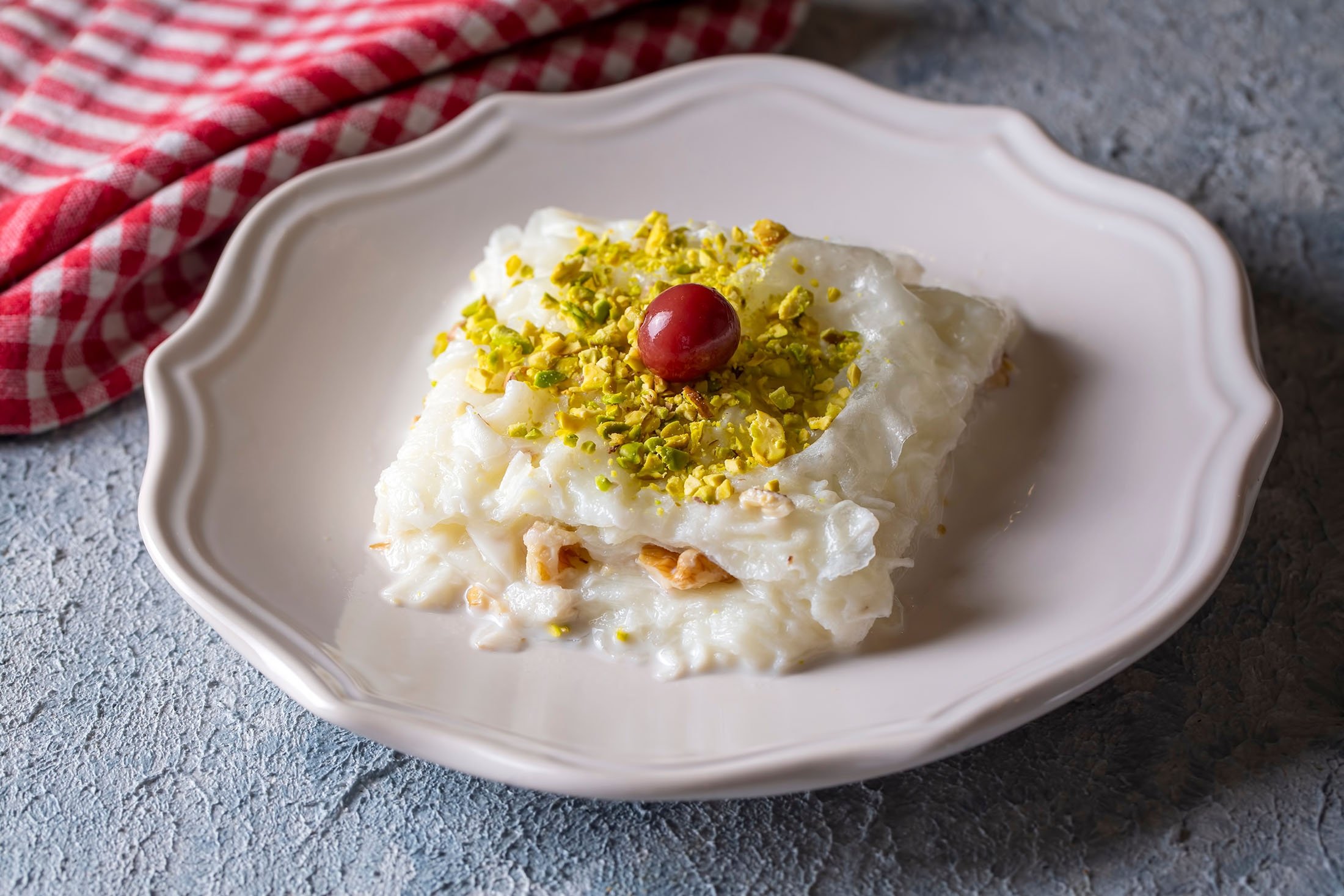 Güllaç
The main ingredients of Güllaç, which is indispensable for tables, especially during the fasting month of Ramadan, are thin, crispy phyllo prepared with cornstarch and water. Güllaç is one of the traditional desserts, which dispenses an incredible flavor with the addition of walnuts into the phyllo dough soaked in milk. You can find this dessert, which turns into a masterpiece with pomegranate seeds sprinkled on it while being served, in many restaurants in Türkiye, even if it is not the month of Ramadan.
Irmik halva
For this dessert, irmik or semolina, is used instead of flour, and it is similar to the production of flour halva. As with flour halva, this dessert is one of the traditional desserts, which reveals a lot of flavor with only a few ingredients.
Höşmerim
If you haven't eaten a dessert with cheese in it, you should taste höşmerim immediately. This sweet flour, is made with cheese, semolina, water, flour and sugar. Höşmerim, which appeals to different tastes, is also known as a kind of flour or semolina halva.
Ashura
Although the ingredients of this dessert, made especially in the month of Ashura, differ from person to person, we can count its main ingredients as water, sugar, wheat, chickpeas and beans. Ingredients such as fruits, walnuts, almonds, pomegranates and cinnamon added to it while serving ashura, create a visual feast.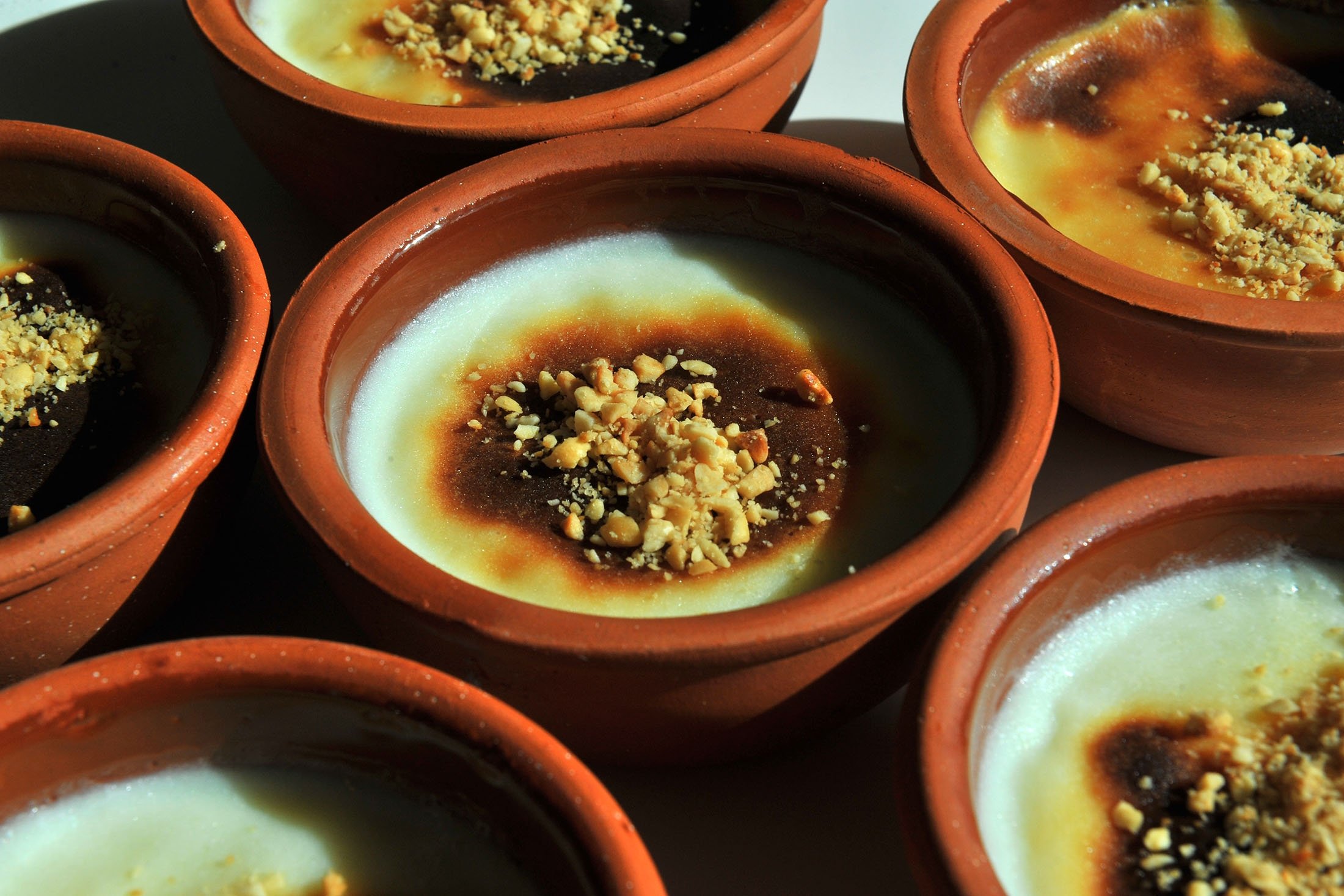 Sütlaç
You won't believe that such a light and beautiful dessert results from the combination of milk with rice and sugar. You may have heard of this dessert as baked rice pudding in some places. Rice pudding in the oven is made by keeping the rice pudding, placed in pottery bowls after cooking on the stove, in the oven until golden brown. The resultant fried crust on the rice pudding that emanates from the oven is a different passion for some.
Tulumba
The tulumba dessert, whose main ingredients are sugar, water, semolina, egg and starch, is a syrup dessert. This centuries-old delicacy, dating back to the Ottoman Empire, is made by combining fried dough with sugary syrup. This dessert, which leaves a wonderful taste on the palate with its crunchy, honey-like syrup, is made in large sizes in some places and in small sizes in others.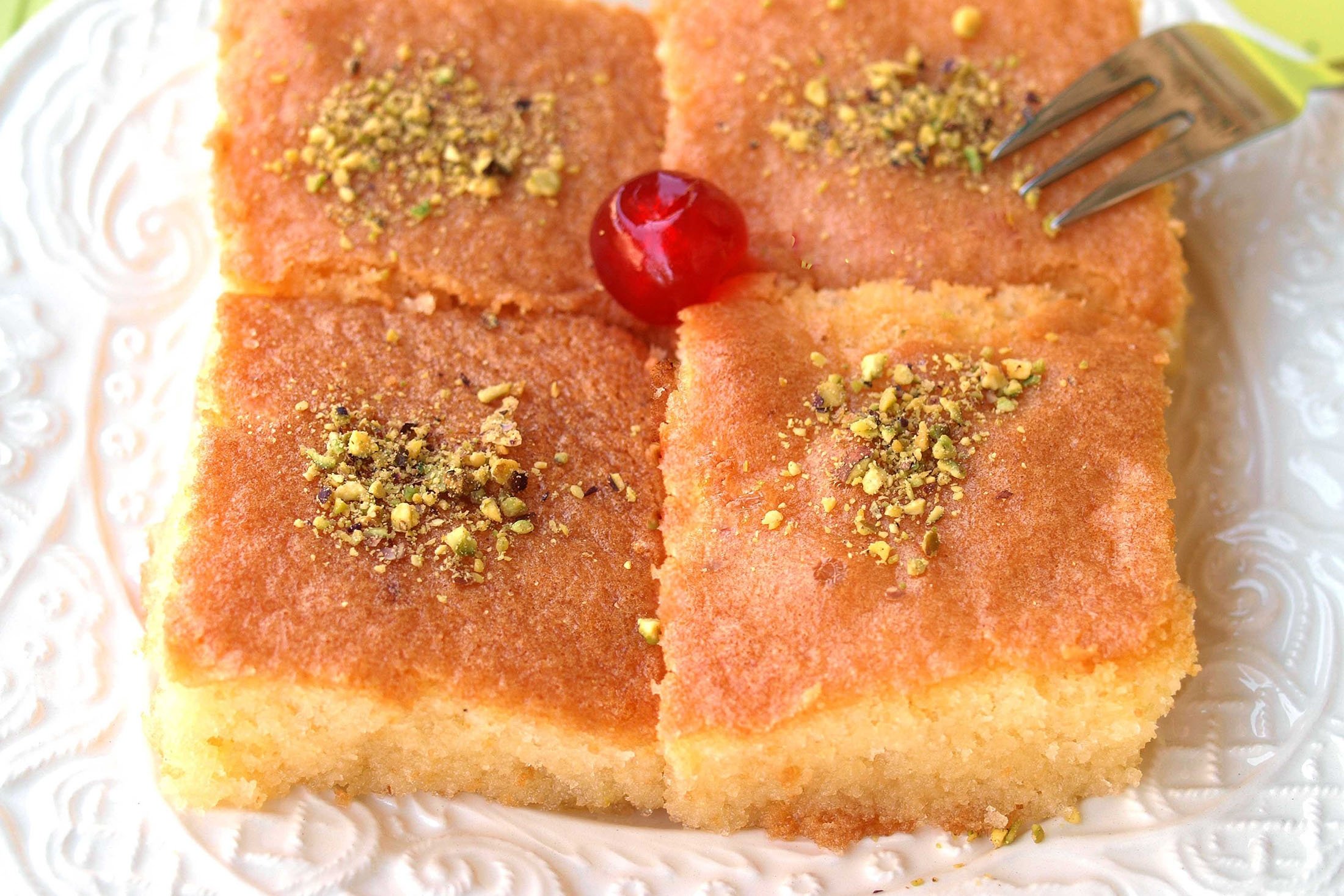 Revani
According to a rumor, this dessert, which was invented by the palace cooks after the conquest of Armenia's Yerevan during the Ottoman Period, was called "revani" because of the victory in Yerevan. The main ingredients of revani, which is called sponge dessert or yogurt dessert in some places, are semolina, yogurt, sugar and eggs. This dessert, which resembles a semolina cake without sherbet, offers a completely different taste with sherbet poured on it.
Kemalpaşa
The kemalpaşa dessert, which derives its name from the Mustafakemalpaşa district of Bursa, is also known as "cheese dessert." This sorbet dessert made from a special cheese, is served with cream during winter and ice cream during summer. You can find this dessert in a packaged form in the markets, and you can have it by boiling it in sugar water at home.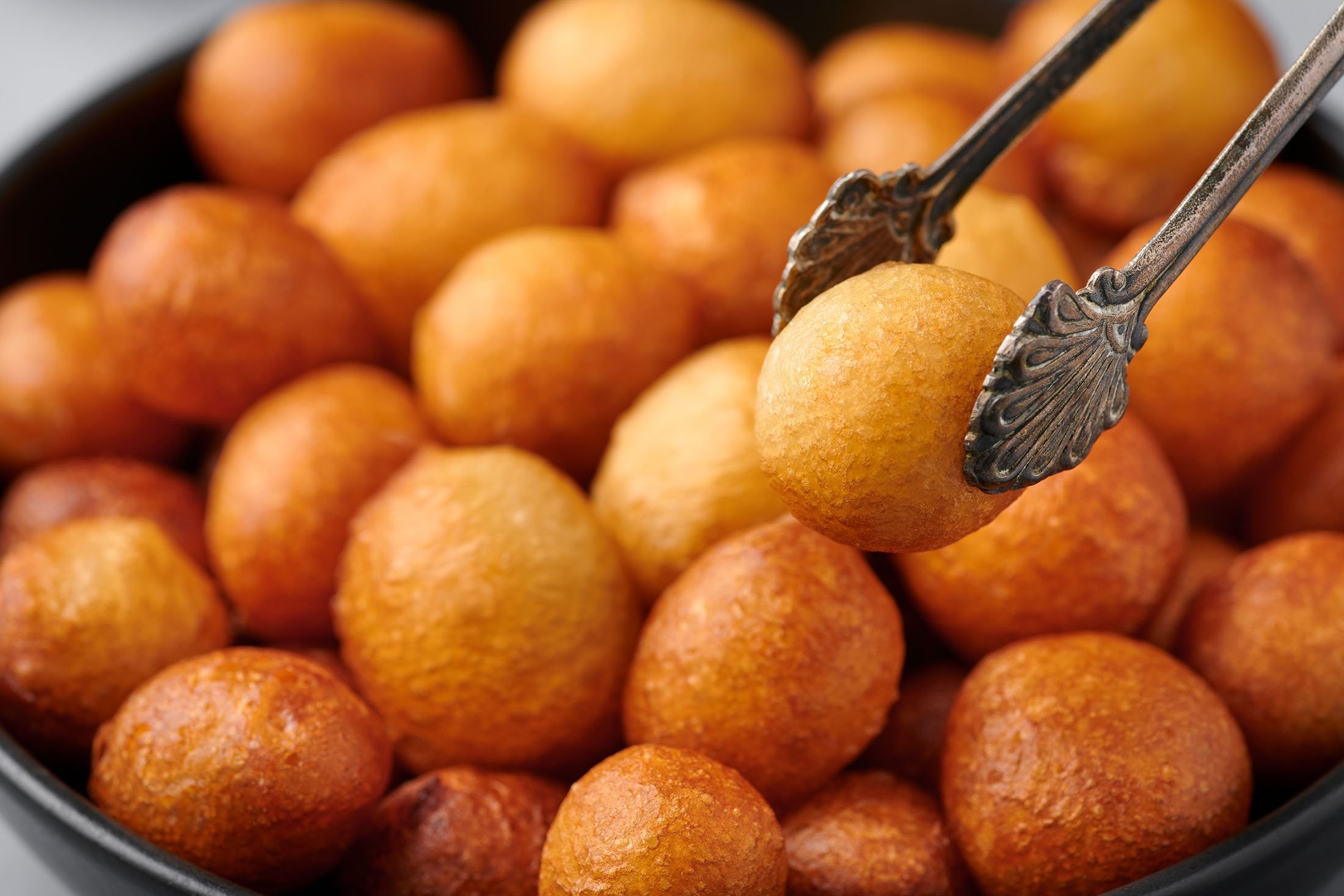 Lokma
This crispy dessert, made by frying fermented dough and pouring syrup on it, is a legacy from Ottoman cuisine. In some places in Türkiye, you can witness lokma donuts being distributed free of charge to people on special occasions, festivities or days of mourning. If you come across such a situation, you should definitely try it without hesitation. It is eaten by sprinkling cinnamon on it.
Courtesy: Dailysabah