ISTANBUL (AA): Discovered by chance during a foundation excavation in 1993, the Antakya Sarcophagus is now displayed in a special area of the Hatay Archaeology Museum.
The magnificent work embodies the reliefs of mythological characters such as Pan, the god of the wild, and Satyr, a creature of the wild, part man and part beast. In addition, it depicts scenes where lions and bulls are wrestling and the game of Eros and leopards. Being among the 26 sarcophagi exhibited in the museum, the Antakya Sarcophagus is categorized under the "sidamara type" sarcophagus, a term in art history and archaeology that expresses the type of sarcophagus with columns on its surfaces and decorated with sculptures between columns.
Among the largest mosaic museums in the world, Hatay Archaeology Museum prepared a "Necropolis Hall" for the sarcophagi – carved from various metals such as stone and marble for the preservation of the dead.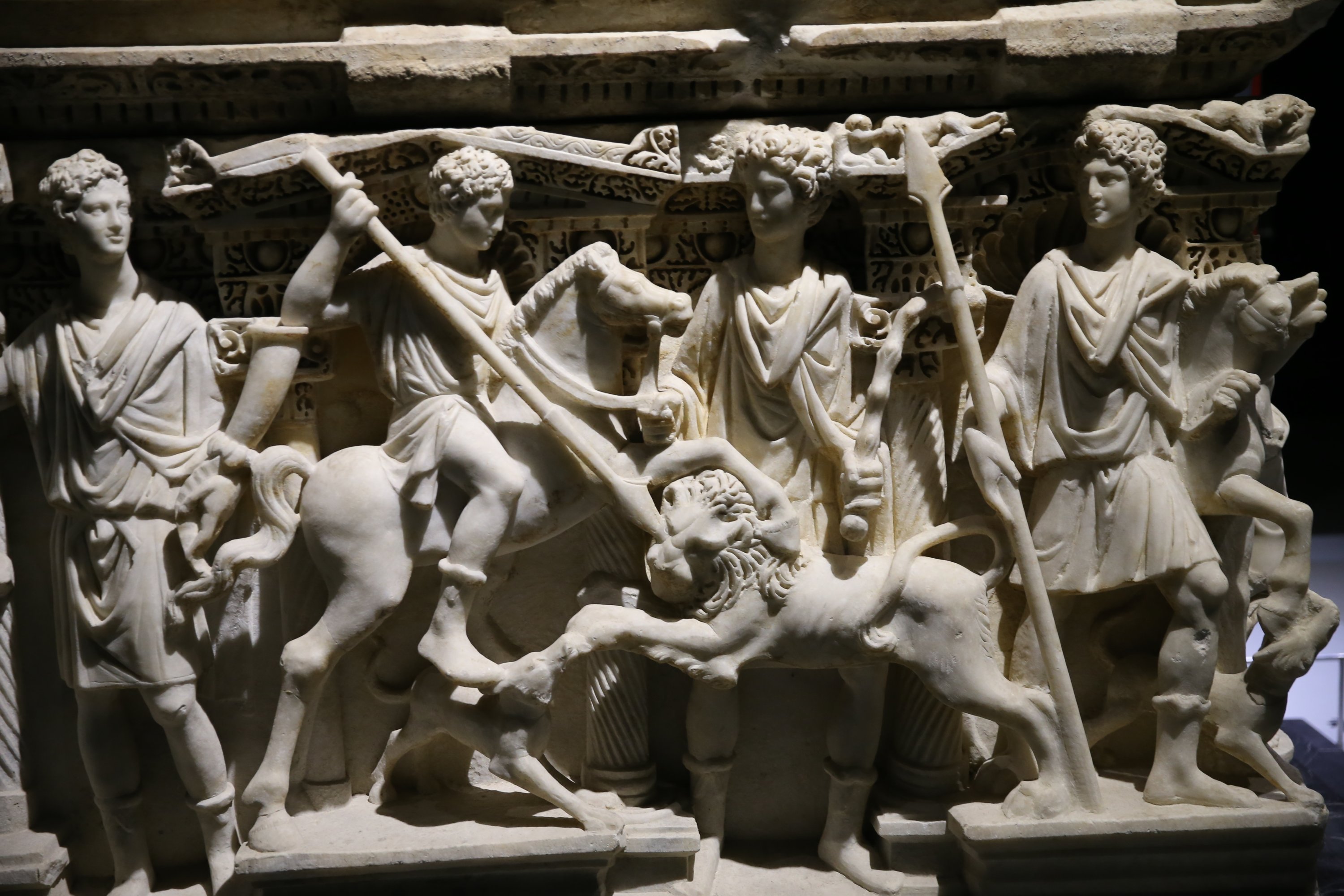 In the Necropolis Hall, there is a special room in the museum for the Antakya Sarcophagus from the Roman period, which draws attention with its 2.47-meter (8.10-foot) length, 1.22-meter width and 2.46-meter height as well as its craftsmanship.
Visitors to the museum can see the Antakya Sarcophagus, the three coins, various burial gifts, and the skeletons of a man and two women in this special room.
Ayşe Ersoy, head of Hatay Archaeology Museum, told Anadolu Agency (AA) that there are 26 different mesmerizing sarcophagi in the museum, the most important of which is the Antakya Sarcophagus from the third century B.C.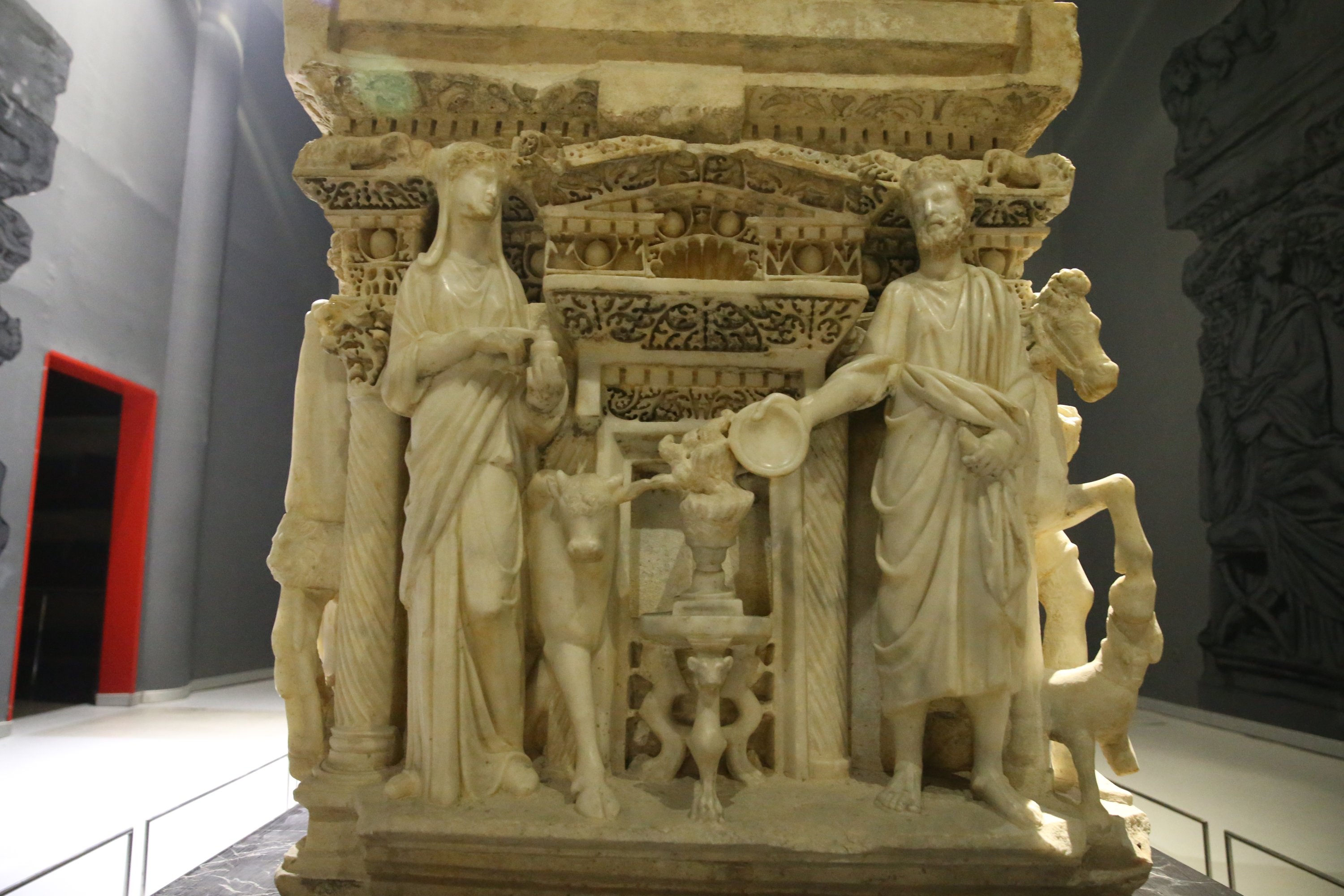 Stating that the Antakya Sarcophagus is among the few tombs of its kind in the world, Ersoy said: "The Hatay Archaeology Museum contains many unique artifacts. Our visitors especially visit our museum to see the King Suppiluliuma I (king of the Hittites) statue, the mosaic with a skeleton, the mosaic of Oceanus, and the Antakya Sarcophagus. The most important feature of the sarcophagus is its intact form. We think that it was made from an exclusive marble found in the Şuhut district of Afyonkarahisar. It has dazzling reliefs on it."
"Inside the sarcophagus, we discovered three skeletons, three golden coins, and some gifts for the dead. We think that it belongs to a wealthy prominent merchant or executive of that period. It attracts a lot of attention from our visitors," she added.