Leyla Yvonne Ergil
For the first time ever, restaurants in Izmir and Bodrum have joined the accolades of being awarded stars by the Michelin Guide. Which restaurants won and which were considered for the rankings are what we will explore to put on your list of must-see places to dine at when you visit
On Thursday, Nov. 9, the Michelin Guide, considered the world's premium restaurant evaluation system, announced their 2024 selections for Istanbul, Izmir and Bodrum at a ceremony held at Zorlu Performing Arts Center (PSM). This year, Michelin has branched out into the culinary expansion in Türkiye's most popular holiday destinations along the Aegean with 15 new restaurants in Izmir and 19 in Bodrum included for their review. Of those, three restaurants in Izmir and two restaurants in Bodrum received Michelin Stars, while eight restaurants down south received the Bib Gourmand award. While Michelin Stars are awarded to those restaurants considered by the Michelin Guide to be the very best in a given city, the Bib Gourmand award is another great honor that distinguishes the good restaurants that offer refined cuisine at an affordable price.
The Michelin Guide included 53 restaurants in their first-ever guide for Istanbul but with new additions in Istanbul, Izmir, and Bodrum, the total number of restaurants in Türkiye on Michelin's radar is 111. This figure includes the 15 restaurants included from Izmir, 19 in Bodrum and 24 new listings from Istanbul. Of the Istanbul listings, two restaurants were awarded stars and eight were recipients of the Bib Gourmand award.
Winners in Istanbul
As for the Michelin Guide in Istanbul, this year's new entries are Arkestra in Etiler and Sankai by Nagaya in Bebek, bringing the total number of one-Michelin Star holders in the metropolis up to six. They join the ranks of Araka, Nicole, Mikla and Neolokal, which still hold on to their stars from last year. Then there is chef Fatih Tutak's Turk restaurant, which of the 77 restaurants in Michelin's Guide for Istanbul and 111 throughout Türkiye, is the only one to have received two stars, a standing that remains since last year. This year's Young Chef Award went to Ulaş Durmaz of The Red Balloon, which is a chic dining experience in Sarıyer of Turkish cuisine with a twist.
3 wins in Izmir's Urla
Famed for its local produce and Aegean greens, Izmir's Urla district is finally getting the culinary acknowledgment deserves. With OD Urla and Teruar and Vino Locale each receiving stars, the town, which also hosts an annual artichoke festival, can now officially be considered a culinary haven. Add to the list Hiç Lokanta and LA Mahzen for receiving the Bib Gourmand with Hiç Lokanta also receiving the Michelin fan-favorite Green Star.
Double-win in Bodrum
Two restaurants in Bodrum also received Michelin Stars last week and they are Kitchen, which is at Yalıkavak's upscale The Bodrum Edition Hotel, and Göltürkbükü's Maça Kızı, which is famed as much for the famous people that abound on the place as the food. That said, two restaurants in Bodrum were awarded the Bib Gourmand, which recognizes exceptional food at a forgiving price. The two restaurants that made it from the peninsula are Iki Sandal and Otantik Ocakbaşı. Iki Sandal is a traditional pub across the shore in Kumbahçe and Otantik Ocakbaşı is a grilled meat restaurant located in the inner shopping district.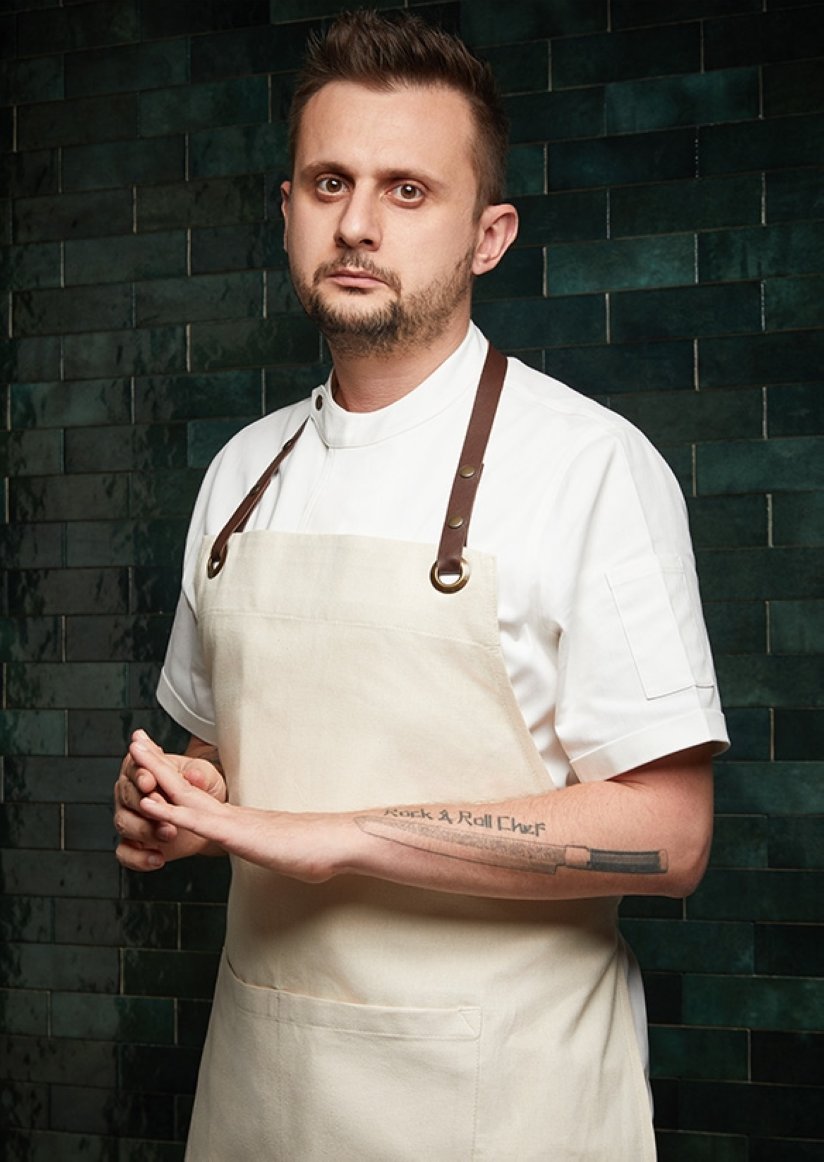 Bib Gourmand winners
A total of 16 restaurants were awarded the Bib Gourmand award including two from Bodrum, six in Izmir, and eight in Istanbul. In Izmir Adil Müftüoğlu, Ayşa Boşnak Börekçisi, Beğendik Abi and Tavacı Recep Usta made the list and are decidedly Turkish serving up traditional yet varied Turkish fare. In Urla, Hiç Lokanta and LA Mahzen prepare admittedly elevated Aegean and fusion cuisine.
In Istanbul, the eight new Bib Gourmand winners are Aida – vino e cucina, Fauna, Inari Omakase Kuruçeşme, The Red Ballon, Circle by Vertical, Efendy Istanbul, Tavacı Recep Usta Bostancı and Foxy Nişantaşı. It's an eclectic list of culinary traditions from all over the world including Italy and Japan as well as Turkish fusion and street food. These new entries, plus the 10 restaurants awarded the Bib Gourmand from the previous year, bring the number of affordable refined dining options in Istanbul up to 18.
5 restaurants given the Green Star
The Michelin Green Star is another coveted award given to restaurants committed to upholding outstanding sustainable and eco-friendly culinary practices including reducing waste.
Four restaurants received Green Stars and they are OD Urla, Vino Locale and Hiç Lokanta in Izmir's Urla and Circle by Vertical in Istanbul. Neolokal, which was awarded a Green Star and a Michelin Star last year remains the fifth restaurant on Michelin Guide's list for good practices in Türkiye.
15 in Izmir, 19 in Bodrum
To recap, in Izmir's Urla Od and Teruar were given Michelin Stars with Hic Lokanta and LA Mahzen getting the Bib Gourmand mention, but in addition to these, Levan and Beğendik Abi are also in Urla and now listed in the guide. Amavi, which is in Çesme, and Sota in Alaçatı are two other restaurants to now add to the list of where to eat out when visiting these other popular holiday destinations in Izmir.
In the city proper are Adil Müftüoğlu, Ayşa Boşnak Börekçisi and Tavacı Recep Usta, Ristorante Pizzeria Venedik, Kasap Fuat, and last but not least in the guide, is Isabey Bağevi, which outside of the city in a rural setting in Menderes.
For those wondering, in addition to Kitchen and Maça Kızı gaining stars and Otantik Ocakbaşı and Iki Sandal the Bib Gourmand, the following 15 restaurants were also included in 2024's guide: Loft Elia, Orfoz, Tuti, Isola Manzara, Kısmet, Bağarası, Kurul Bitez, Malva, Orkide Balik, Hakkasan Bodrum, Dereköy Lokantası, Sait, Zuma Bodrum, Ent Restaurant and Sia Eli in Gümüşlük.
Courtesy: Dailysabah