A bronze bust believed to depict the daughter of an ancient Roman ruler, has been confiscated by New York authorities during their investigation into a smuggling network trafficking stolen antiquities from southwestern Türkiye through Manhattan
New York authorities, in the process of probing stolen antiquities from Türkiye, have confiscated a bronze bust from an art museum in Massachusetts thought to represent the offspring of an ancient Roman ruler.
The confiscation is the latest in an ongoing investigation into a smuggling network involving objects looted from Bubon in southwestern Türkiye and trafficked through Manhattan. A spokesperson for Manhattan District Attorney Alvin Bragg did not provide further details of the investigation.
The bust known as "Portrait of a Lady" was acquired in 1966 by the Worcester Art Museum about 64 kilometers (40 miles) west of Boston. The raid comes weeks after the Manhattan district attorney's office seized a statue thought to portray the Roman emperor and philosopher Marcus Aurelius from a Cleveland museum in Ohio.
Worcester Art Museum officials said in a statement that the bust taken from their possession dates from A.D. 160 to 180 and is believed to be a life-sized portrayal of a daughter of Marcus Aurelius or another Roman emperor, Septimius Severus.
Museum officials said they had "limited information" about the bust's history when they acquired it nearly six decades ago.
Certain researchers have raised skepticism regarding the museum's assertion of being unaware of concerns related to the artwork's acquisition. They point to the questionable reputation of the seller, Robert Hecht, who faced a ban in Türkiye in 1962 over allegations of involvement in looting activities. Furthermore, it has come to light that the object was reportedly listed among bronzes acquired from the Turkish site of its origin in 1980.
"We are very thankful for the new information provided to us," said Matthias Waschek, the museum's director. "The ethical standards applicable to museums have much changed since the 1960s, and the Museum is committed to managing its collection consistent with modern ethical standards."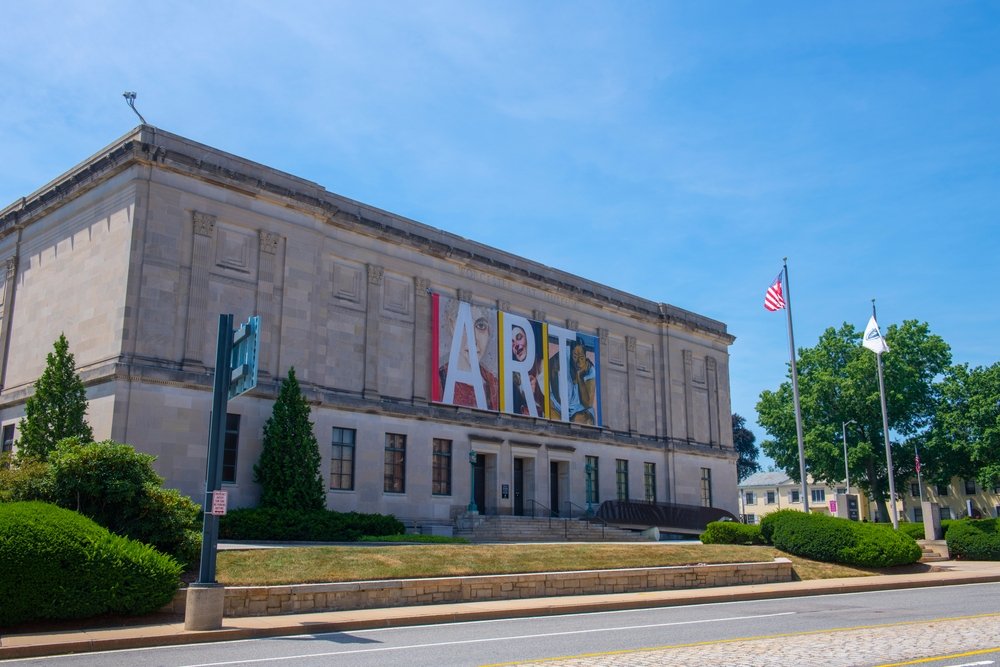 "At the Worcester Art Museum, Portrait of a Lady (A Daughter of Marcus Aurelius?) has been studied as a fascinating example of ancient Roman craft. Found together, but not attached as a single unit, the head and shoulders of the bust, which were probably paired in antiquity, each reflect a different quality of craftsmanship. While the bust and shoulders are treated summarily, the head is sensitively modeled and the hair is minutely detailed in carefully combed waves. The woman's heavy-lidded gaze betrays a contemplative personality as distant as the emperors themselves," the Museum's statement added.
Marcus Aurelius ruled as Roman emperor from A.D. 161 to 180 and was a Stoic philosopher whose "Meditations" have been studied over the centuries. Septimius Severus' reign from A.D. 193 to 211 was marked by his efforts to convert the government into a military monarchy.
Türkiye first made claims about the Marcus Aurelius statue in 2012 when it released a list of nearly two dozen objects in the Cleveland Museum's collection that it said had been looted from Bubon and other locations. Museum officials said at the time that Türkiye had provided no hard evidence of looting.
Other repatriated artifacts
In March, 12 historical artifacts of Anatolian origin were seized in the United States and returned to Türkiye after a court decision following efforts initiated by the Ministry of Culture and Tourism. The list of historical artifacts seized in the U.S. and returned to Türkiye includes two bronze bull carts, a Roman military diploma, a Neolithic mother goddess figurine, an Urartian terracotta vase, and a Roman bust. The bronze statue of Septimus Severus from Burdur's Bubon Ancient City is among the important artifacts.
The statue of Roman Emperor Lucius Verus, Attis and Apollo figurines, a Kusura-type idol, a terracotta plate, and a four-piece columnar sarcophagus were returned to Türkiye thanks to the joint repatriation efforts of Turkish and U.S. authorities in November 2022. The human-sized bronze statue of the Roman Emperor Lucius Verus and the four-piece columnar sarcophagus from the ancient city of Perge in Antalya were the two most special items. On the other hand, the Verus statue is one of the rare human-sized bronze statues that have survived to the present day.